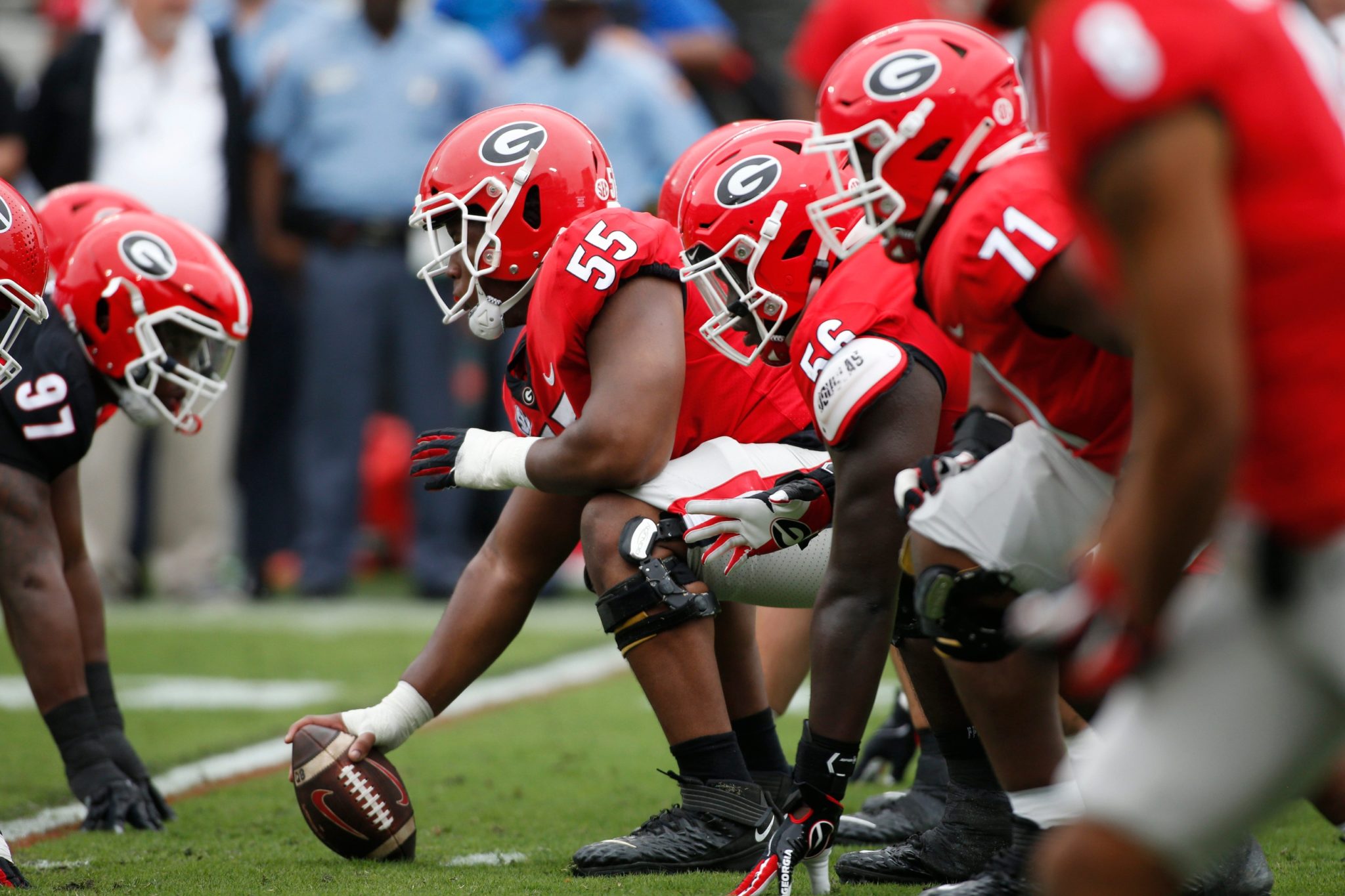 GEORGIA
6 questions I still have as Georgia enters the offseason
Georgia held a competitive G-Day game that revealed some new potential playmakers, and gave fans a chance to have a closer look on the backup quarterback competition.
Yes, it was heavily pass-oriented, but there's plenty to take into the offseason and begin formulating projections for the 2022 season. Questions, however, remain as the Bulldogs are facing depth questions at wide receiver, and how the offensive line will align between the established tackles.
Here are 6 questions I still have as Georgia enters the offseason.
Offensive line alignment
Along with running back, the offensive line was difficult to evaluate at the spring game because of the format. And the tackles appear to be set between Broderick Jones and Warren McClendon, and Sedrick Van Pran is set at center. The guards are where the questions begin, and that means Xavier Truss and Devin Willock are in the mix with Tate Ratledge, who started last season at right guard, but who is recovering from a foot injury.
In terms of second-team options, Smart mentioned Austin Blaske and Earnest Greene III as players who have impressed him this spring.
Stetson Bennett, incumbent
Stetson Bennett is no longer the quarterback who has to prove himself, and he enters this season in a rare position as the undisputed starter in the coaching staff's eyes. While last season was difficult to understand the true feel of Bennett for the coaching staff because of JT Daniels' injury status, and the loss to Alabama in the SEC Championship Game. While Carson Beck appears to have edged ahead of Brock Vandagriff for the No. 2 spot, unofficially, Bennett is perhaps more secure in his place on the roster and depth chart than ever before in his 6-year college career.
"Our team knows Stetson is our quarterback, know what I mean? Stetson has done a tremendous job," Kirby Smart said. "Stetson has been an incredible leader, done what we've asked, and you know what, the other two guys have gotten a whole lot better, and I think if you asked them, they're really comfortable … throwing the ball.
"I saw it today with both of them. They both have really good arm talent and done a great job. Stetson knows where he stands on our team."
The new-look defensive line
Tyrion Ingram-Dawkins, Jalen Carter and Warren Brinson were among the players who stood out at the G-Day game, and that will increasingly be an adjustment for all of them as Carter draws double teams.
"Certainly that's the area that we probably lose the most, there and linebacker, the depth we had there," Smart said. "Those guys are going to have to play meaningful minutes and become very dependable for us to go where we want to."
Finding confidence in the secondary
The secondary has had trouble with continuity in recent years, and this year, the questions are at cornerback. Veteran William Poole can play at star or cornerback and played at CB on Saturday. Another option at cornerback is Daylen Everette, an early enrollee. There are other recruits set to arrive this summer, and Nyland Green is a 2nd-year player who could also be in the mix. Everette proved he could hold his own, and did not shy away from contact on Saturday.
Look for Poole, or even Green, to start the season, and Everette to push for more playing time as the season goes on.
Wide receiver depth
Beyond Ladd McConkey and AD Mitchell, there are questions, but Georgia has some options, it's about getting most of them to stay healthy, as several Georgia receivers have extensive injury histories. There's Arian Smith and Jackson Meeks and CJ Smith and bringing De'Nylon Morrissette up to speed.
Kearis Jackson and Marcus Rosemy-Jacksaint are also options, and Rosemy-Jacksaint, and his best trait may be versatility to play all of the wide receiver positions.
Finding new leadership
Each season brings a different group of leaders on every team, and especially coming off a national championship season with a historic defense, new leadership is what Georgia is looking for now. It's not yet established, but is on the way, and Smart has noticed it.
"Man, it's almost like they wanted to emulate those other guys, I'm talking from a leadership standpoint now," Smart said after the G-Day game. "They can't emulate what some of those guys do on the field. They can emulate the standard, though, and I thought they really did that. For 14 of the 15 practices, man I was like, 'Dude they had a great attitude today, we made it tough and they did great.' So we're going to have a little bit personality. We're going to have to have some grit, some toughness. Because it won't just be talent. We were really talented last year. Not that we're not talented now. But we're going to have to win in different ways."