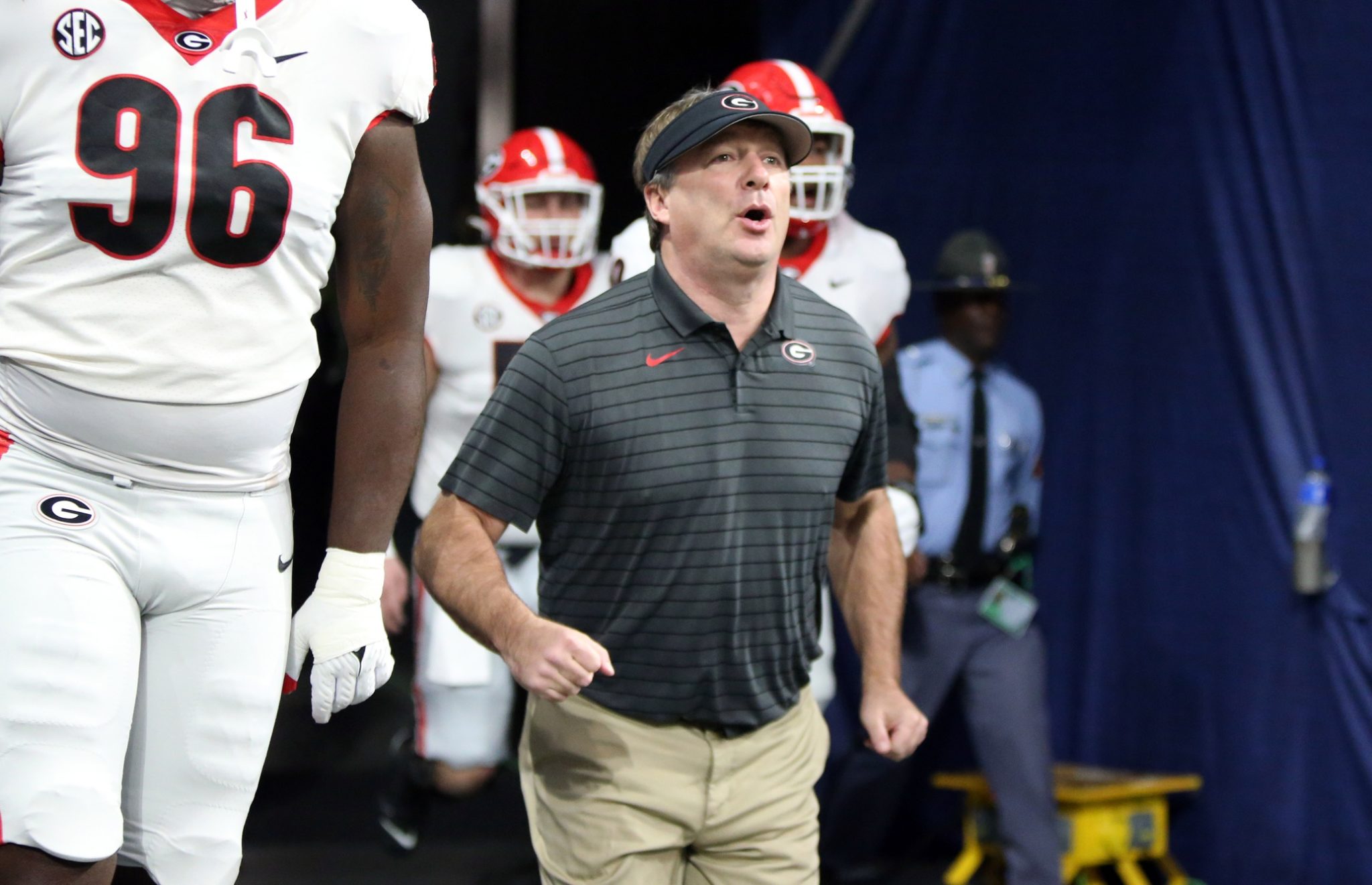 GEORGIA
Georgia vs. Michigan: Final thoughts (and a prediction) for Orange Bowl semifinal
Lost in the shuffle of this COVID spike is the fact that there's a national title to be won.
There are 21st century droughts to end with both Michigan and Georgia. Jim Harbaugh got over the hump against Ohio State, and Kirby Smart is still trying to get over his hump. Michigan doesn't have a high-volume passing offense that's expected to feature multiple quarterbacks, and Georgia also lacks a high-volume passing offense, but it features just 1 quarterback. Both have a foundation in the trenches and both would prefer to play ahead.
Michigan and Georgia aren't quite mirror images of each other, but the similarities are absolutely there. That's been well documented in the lead-up to Friday's Orange Bowl showdown in Miami.
Of course, there'll be one big difference between Michigan and Georgia by night's end. One team will still have a path to end that national title drought and the other will be on a plane home.
FanDuel Sportsbook
States: OH, MD, MA, LA, KS, NY, NJ, PA, IN, IA, WV, MI, VA, CT
SIGNUP BONUS
BET $5, GET $200
IN BONUS BETS
Who will that be? And why? You came to the right place:
1. Kirby Smart quadrupling down on Stetson Bennett IV is __________.
"Bold" is the word I'd choose. "Expected" is another. I don't think JT Daniels missing time with a positive COVID test impacted that decision, either. This was and is always going to be Smart's approach. The SEC Championship didn't prompt that decision. Todd Monken expressed his full support of Bennett as Georgia's signal-caller:
Will Stetson Bennett lead Georgia to a national title? pic.twitter.com/585dUzzma0

— SEC Network (@SECNetwork) December 29, 2021
Smart knows what's at stake, and if it's Bennett who prevents Georgia from winning a national championship, he'll have to answer for that. Part of the problem now with Daniels' situation is that even if Bennett struggles early and Smart wants to turn to the former USC transfer, he only has 11 pass attempts vs. FBS competition since September.
Then again, let's not forget that when Nick Saban benched Jalen Hurts in favor of Tua Tagovailoa in the 2017 title game, he only had 14 pass attempts vs. FBS competition post-September. Granted, that was a once-in-a-generation performance he had in the second half of that game. That shouldn't be the standard, even if the comps present themselves.
What would make life a whole lot easier for Georgia would be if Bennett could come out firing from the jump. He forced throws against Alabama, and he was bad in obvious passing situations.
Michigan is good enough to force him into similar spots, and not just because Aidan Hutchinson can do the things that Will Anderson did (I'm pumped to see Hutchinson against a healthy Jamaree Salyer). The Wolverines have been lights out in Year 1 under former Georgia grad assistant Mike Macdonald. They're No. 4 among Power 5 teams in yards per pass attempt allowed (6.0), and they rank No. 11 in FBS in opposing quarterback rating.
Of course, it would help Bennett if someone not named "Brock Bowers" could get open. Hey, speaking of that …
2. Georgia needs George Pickens to be bowl George Pickens, not post-ACL recovery George Pickens
No disrespect to post-ACL recovery Pickens, but the bowl version of the Georgia wideout is a much more dynamic player. In 2 bowl games in his first 2 years, Pickens averaged 9.5 catches for 155 yards. He stretched defenses and proved to be a matchup nightmare for defensive backfields:
Let George Pickens declare, @ NFL pic.twitter.com/aiHeySvLSs

— Trevor Sikkema (@TampaBayTre) January 1, 2021
If that's the version of Pickens we get against Michigan, DJ Turner will have his hands full. The last we saw Pickens, he played 20 snaps, 12 of which were passing plays. Does 4 weeks to recover — with a break for a reported positive COVID test — mean that we'll see Pickens without restrictions? That's to be determined.
Considering how limited those reps were, it wasn't the best sign that Pickens was second on the team in receiving against Alabama. Even if Pickens isn't lining up and making diving catches like he did in last year's Peach Bowl, can he at least clear out some space for the underneath routes? Lord knows Bowers and Jermaine Burton would benefit greatly from that. So would Kearis Jackson, who played a season-high 23 passing snaps against Alabama.
With all due respect to Ladd McConkey, who has been a bit of a revelation for the Dawgs with their banged up pass-catchers, but Georgia's offense is different when Pickens is the best version of himself. Specifically, the bowl version.
3. What should we expect from Dax Hill? Anything?
If he isn't available, that would obviously be advantage, Georgia. Hill is an All-American defensive back. He's the Wolverines' best defensive player not named "Aidan Hutchinson." He's 1 of 3 former 5-star recruits on the roster.
On Wednesday, Michigan players deferred to Jim Harbaugh when asked about his status for Friday's game. There were rumors that he didn't make the trip. Or if he does play, could he be dealing with something? We don't know. It seems murky, at best.
What we do know is that when Hill was on the field for the Wolverines, he was a versatile, game-changing weapon. He was mostly a slot corner, but he could also play as a free safety, and Macdonald had no problem sending Hill on blitzes a few times per game. There's not another player on the roster who does what Hill does.
Hello, my name is Steve and I love nickel defenders.

Here's 1 minute, 27 seconds of Michigan's Dax Hill.

A bit undersized at 6 feet, 192 lbs, but he's lightning quick (ran a 4.30 40-yard dash) and tackles well. Former 5-star from Tulsa.

He'll be a key guy vs NU's option. pic.twitter.com/zQayZ3765y

— Steve Marik (@Steve_Marik) October 8, 2021
To be fair, Hill played against Ohio State and the Buckeyes still had nearly 400 passing yards in that monumental showdown in Ann Arbor. And also to be fair, Georgia doesn't have the weapons at receiver that Ohio State has.
Whatever the case, I'd expect Hill's availability to play a pivotal role.
4. Dan Lanning and that Georgia defense shouldn't be lacking in yummy rat poison
Imagine having 3 months of being told that you're historically good … only to be called a fraud based on 1 bad afternoon. That's the case for that Georgia defense, which picked in inopportune time to have its worst showing of the year. Take away the pick-6 and it was still 34 points allowed, which was twice as much as Georgia's season worst.
You know. In case you haven't heard.
Of course you've heard. Of course they've heard. The question is if they're going to take a page out of Alabama's playbook and feast on some rare yummy rat poison. If Georgia enters with that mindset, I see no way in which it leaves Friday night without a sack like it did against Alabama. The Dawgs looked very much like a group that didn't play a 60-minute game after Clemson. That's not an excuse. It was reality.
If Georgia's defensive line looks gassed in the 4th quarter again, coming off a 4-week layoff, that's on Smart for not having the conditioning at the level it needed to be at during the season. And no, I don't think it's fair to chalk any performance up to the flu or COVID. That's why the Dawgs have, as Shane Beamer said, 100 5-stars on defense.
To be clear, that doesn't necessarily mean that Georgia pitches a shutout. Michigan's ground game has the 2021 version of Javonte Williams and Michael Carter. Hassan Haskins and Blake Corum are 2 of PFF's top-3 graded backs in FBS. Turn on the second half of that Ohio State game and you'll see just how imposing that Michigan offensive line was. As the game moved along, that group got better. That's also why Cade McNamara has only been sacked 7 times all year (and just 1 game with multiple sacks taken).
That's my way of saying that even if Georgia has all the yummy rat poison it could ever want, it still doesn't guarantee an advantage in the trenches.
5. Here's your "something's gotta give" matchup
It's Michigan's home-run play ability against Georgia's defense. On the season, the Wolverines lead FBS with 17 plays of 50-plus yards and 10 plays of 60-plus yards. The Dawgs have only allowed 5 such plays, though if you take a closer look, it's actually even more of a "something's gotta give" battle.
On the year, Michigan has 8 rushing plays of 50-plus yards. That's No. 1 in FBS.
Georgia is 1 of 3 teams in FBS (Alabama and Wisconsin are the others) who have yet to allow a run of 40 yards. The Dawgs are also 1 of 3 teams in FBS with just 1 run allowed of 30-plus yards. Georgia only allowed 3 runs of 20-plus yards all year. Everyone else in the country allowed at least 5.
Here were the situations in which Georgia allowed those 3 runs of 20-plus yards:
23-yard run by RB Larry Wooden, up 56-7 vs. UAB
20-yard run by QB Tyler Macon, down 3-0 vs. Mizzou
34-yard run by QB Jack Chambers, up 35-0 vs. Charleston Southern
So basically, Georgia only allowed 1 run of 20 yards during meaningful snaps all year. No running back has a run of 20 yards against Georgia's first-team defense (Corum has 10 runs of 20-plus yards while Haskins has 6).
This just in: Jordan Davis, Jalen Carter, Devonte Wyatt, Nakobe Dean and Channing Tindal are all still good. Don't let 1 game — a game in which Alabama dominated offensively but still didn't have a run of 20 yards — taint that notion.
Michigan's offense impressed with Josh Gattis, but it hasn't faced a defense like this all year. Then again, Georgia hasn't seen a ground game like Michigan's all year.
Give, something will.
And a prediction … Georgia 27, Michigan 17
We always talk about mindset in bowl season. Usually, that discussion is reserved for the non-Playoff bowls, but I think it applies here.
Michigan is playing with house money. The Michigan optimist would say that the Wolverines aren't facing any pressure and it's Georgia who could be tight as the favorites who still are working to clear their personal hurdle. The Michigan pessimist would say that the Wolverines don't have anything left to prove after beating Ohio State and that Georgia had a month of hearing about being exposed by Alabama.
I'm leaning more with the latter.
Since November 2016, Georgia only lost consecutive games once. It was back in 2017. Ironically enough, it was also an Alabama SEC Championship defeat that sparked the 2-game losing streak. Of course, the second loss was against Texas in the Sugar Bowl on a night in which Georgia no longer had national championship aspirations.
I bring that up because I believe we get a reminder that while Smart might have his shortcomings when it comes to deciding quarterbacks and making in-game decisions, his teams typically handle defeat well.
Remember the 2017 Auburn loss? That sparked Georgia to being 1 play from a national title. Remember the stunning South Carolina loss in 2019? That sparked a 6-game winning streak to close the regular season. And remember the 2020 Florida loss? That sparked a 4-game winning streak to close the season with another New Year's 6 Bowl victory.
I can't imagine there's another defensive letdown against Michigan. That's been Georgia's identity all year. Alabama might've provided a blueprint, but McNamara isn't Bryce Young. I don't think the Wolverines' offensive strengths will play quite as well against Georgia as they did against Ohio State and Iowa. That creates a bit of a slog offensively.
Perhaps we even see Georgia go into halftime in a 10-7 rock fight with chants for Daniels. But just as it did all regular season, the Georgia defense completely flips the game. A scoop and score and a couple short fields swings momentum — and the game — in favor of the Dawgs.
For the second time in 5 years, Smart earns a berth in the national championship. And perhaps, he moves 1 step closer to finally clearing that hurdle once and for all.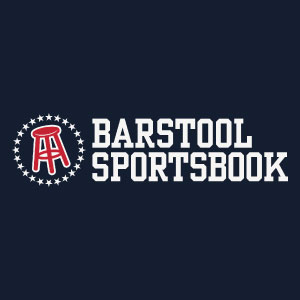 Barstool Sportsbook
States: OH, MD, LA, CO, IL, IN, MI, NJ, PA, VA, TN, AZ, IA, WV
SIGN-UP BONUS
$1,000
NEW PLAYER BONUS