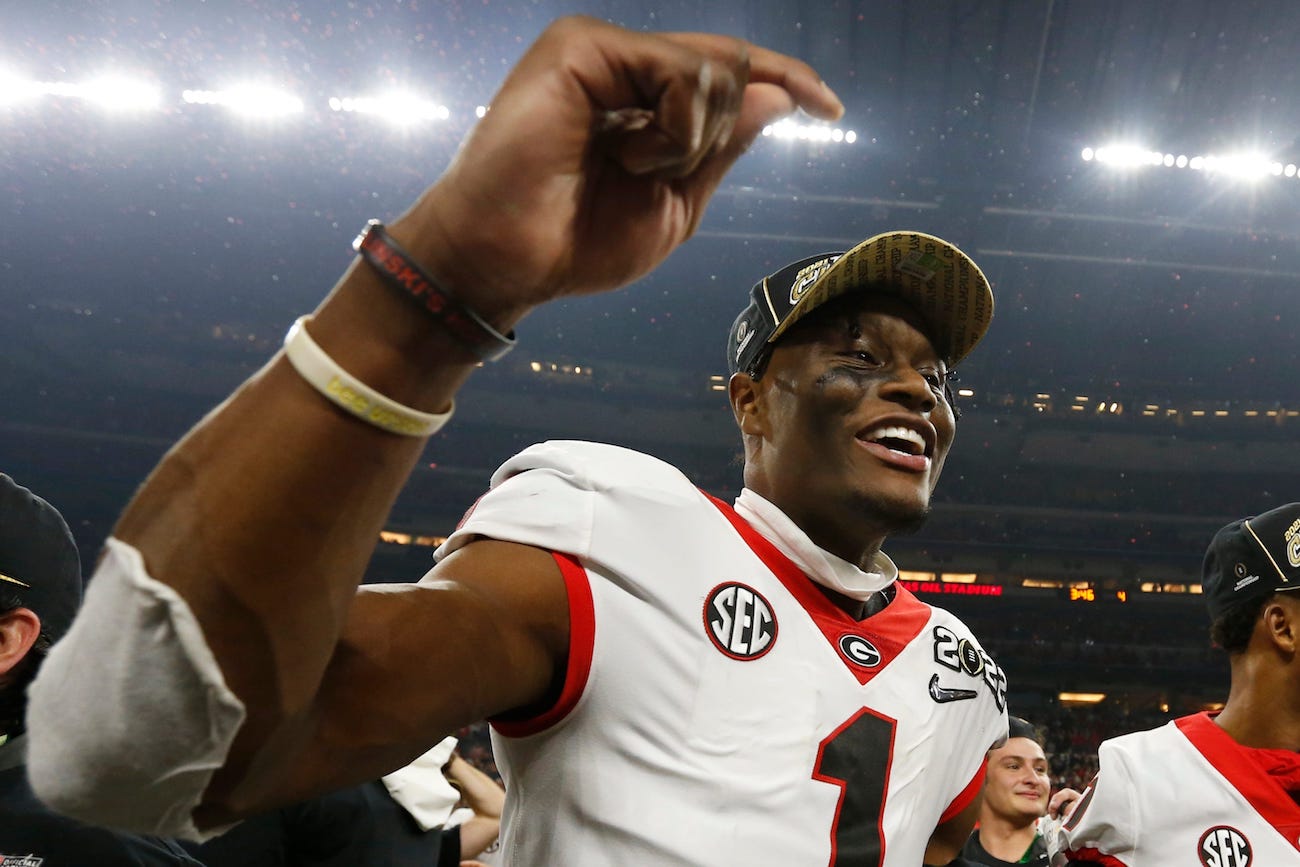 GEORGIA
George Pickens selected in second round of 2022 NFL Draft
George Pickens is one of the 2022 NFL Draft's best kept secrets. Sure, the SEC knows about him; however, thanks to an unfortunate knee injury suffered in March of 2021, Pickens missed almost all of Georgia's 2021 national title run.
However, the Pittsburgh Steelers picked Pickens at No. 52 overall in the second round of the NFL Draft Friday night. At least one team is seeing the value.

The Hoover, Alabama, native picked Georgia over Auburn exiting high school, and he was ranked as the nation's No. 4 overall wide receiver and the state of Alabama's top prospect, according to 247Sports Composite Rankings.
The 6-foot-3, 200-pound pass catcher played in 12 games during this freshman season, making 49 catches for 727 yards and 8 touchdowns. During his junior season, Pickens caught 36 passes for 513 yards and 6 touchdowns.
Following Pickens' injury during spring practice, he returned during Georgia's 12th game against Georgia Tech. He also played in the SEC Championship Game and College Football Playoff semifinal and final. He caught just 5 passes for 107 yards in 2021.
There's lots of upside for Pickens in the NFL as evidenced by his (when healthy) impressive Georgia highlights.