GEORGIA
Georgia basketball guard announces he will transfer from program
Justin Kier is on the move again. After one season of playing for Tom Crean at Georgia, Kier is exiting the program.
He shared a note on his Twitter and Instagram announcing he is entering the transfer portal.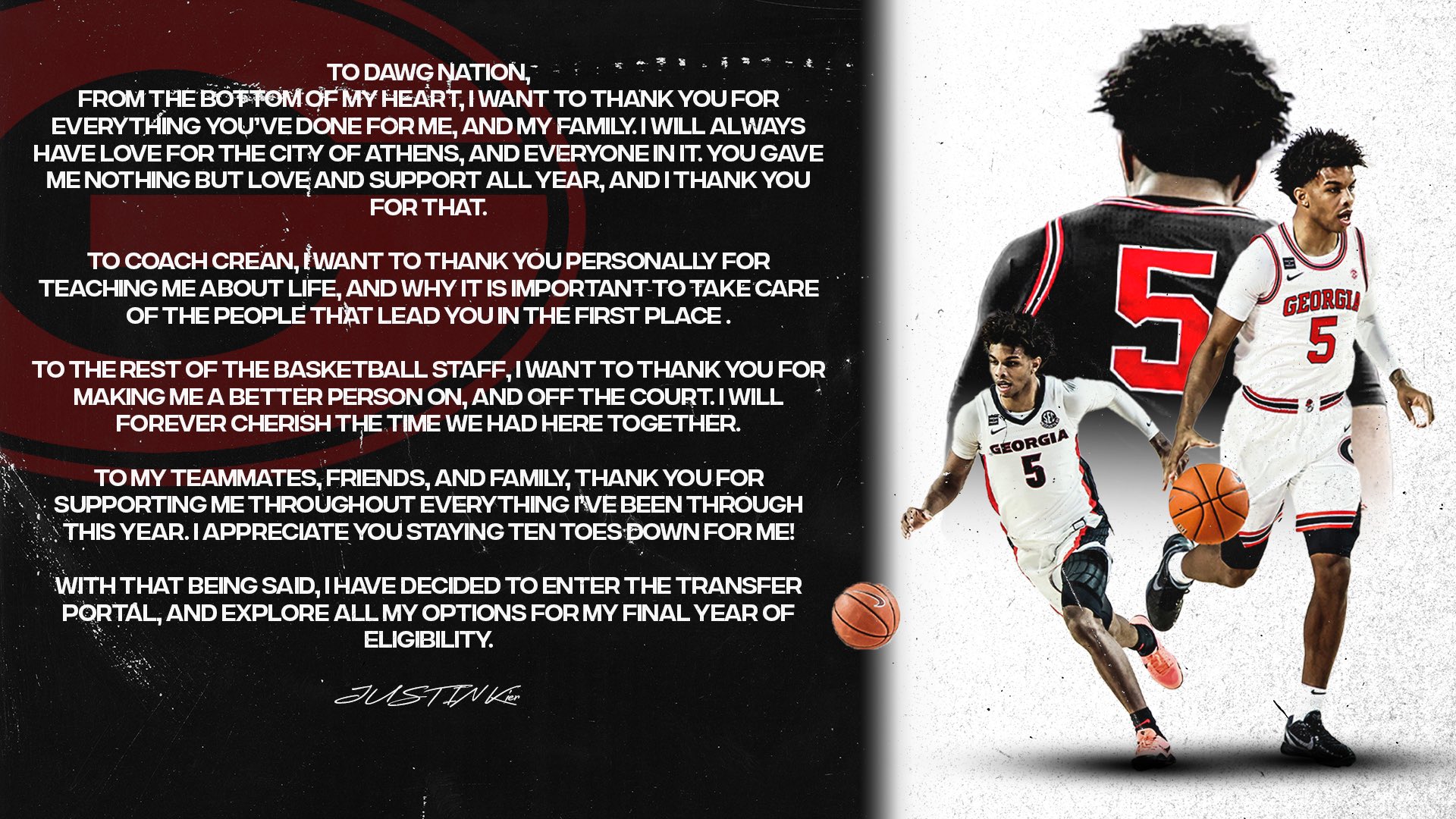 Crean says Kier wants to play closer to family. On his UGA bio, Kier's hometown is listed as Grottoes, Virginia.
"We loved coaching @Jkiiiiii__ Absolutely loved it," Crean wrote on Twitter. "We never anticipated him coming back but the door was always open. We hoped he would reach his professional dreams but they are still a year away. Playing his last year near his family is his goal and we totally support him."
Kier was a three-year starter at George Mason from 2016-19 before missing the majority of the 2019-20 season with a stress fracture in his right foot. This season at Georgia, Kier started 25 games, averaging 9.5 points, 3.7 rebounds, 2.4 assists and 1.7 steals in 31.0 minutes of playing time per game.