GEORGIA
Georgia DL Jordan Davis announces his 2021 plans
The Georgia Bulldogs have been waiting on a few key decisions, particularly on the defensive side of the ball.
DL Jordan Davis was one of the players who had yet to decide on returning for the 2021 season or entering the NFL Draft.
On Thursday, he made his choice. As you can see below, he took to Twitter to announce that he'd return to Georgia for the 2021 campaign:
https://twitter.com/jordanxdavis99/status/1347257142521245696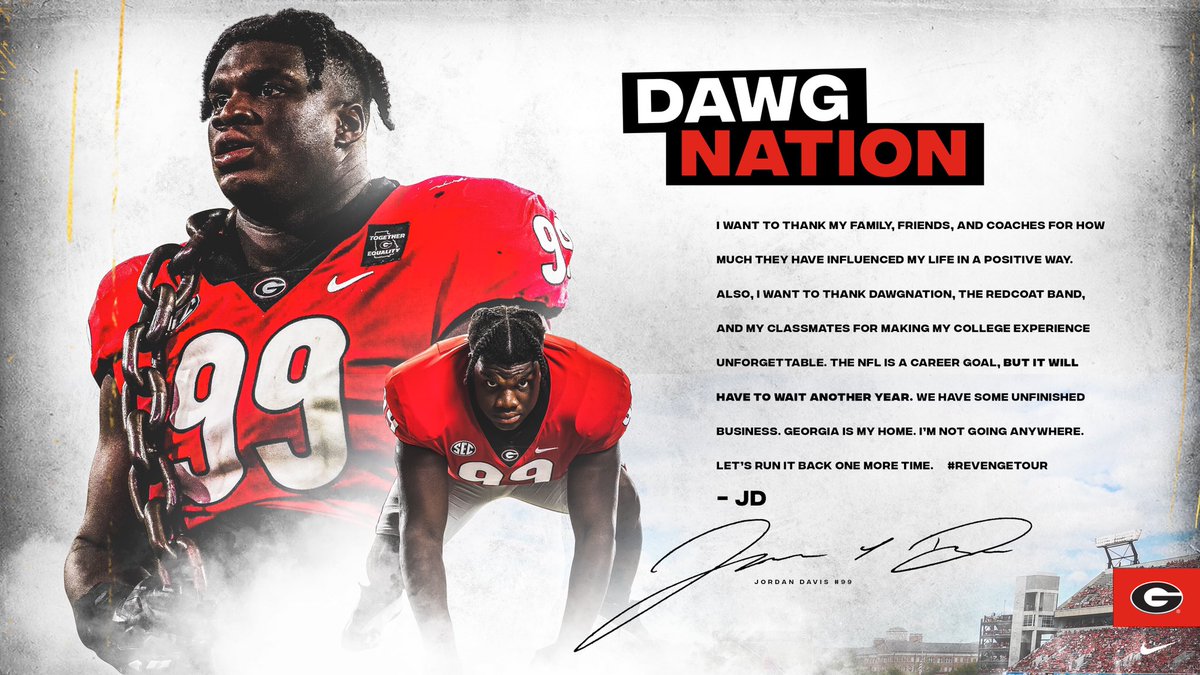 Davis has been a key piece to Georgia's run defense, particularly in 2020. He appeared in 7 games this season, recording 16 tackles and 1 sack.
He'll be one of the best defensive tackles in the SEC in 2021, so we'll see what his decision to return does for his 2022 NFL Draft stock.