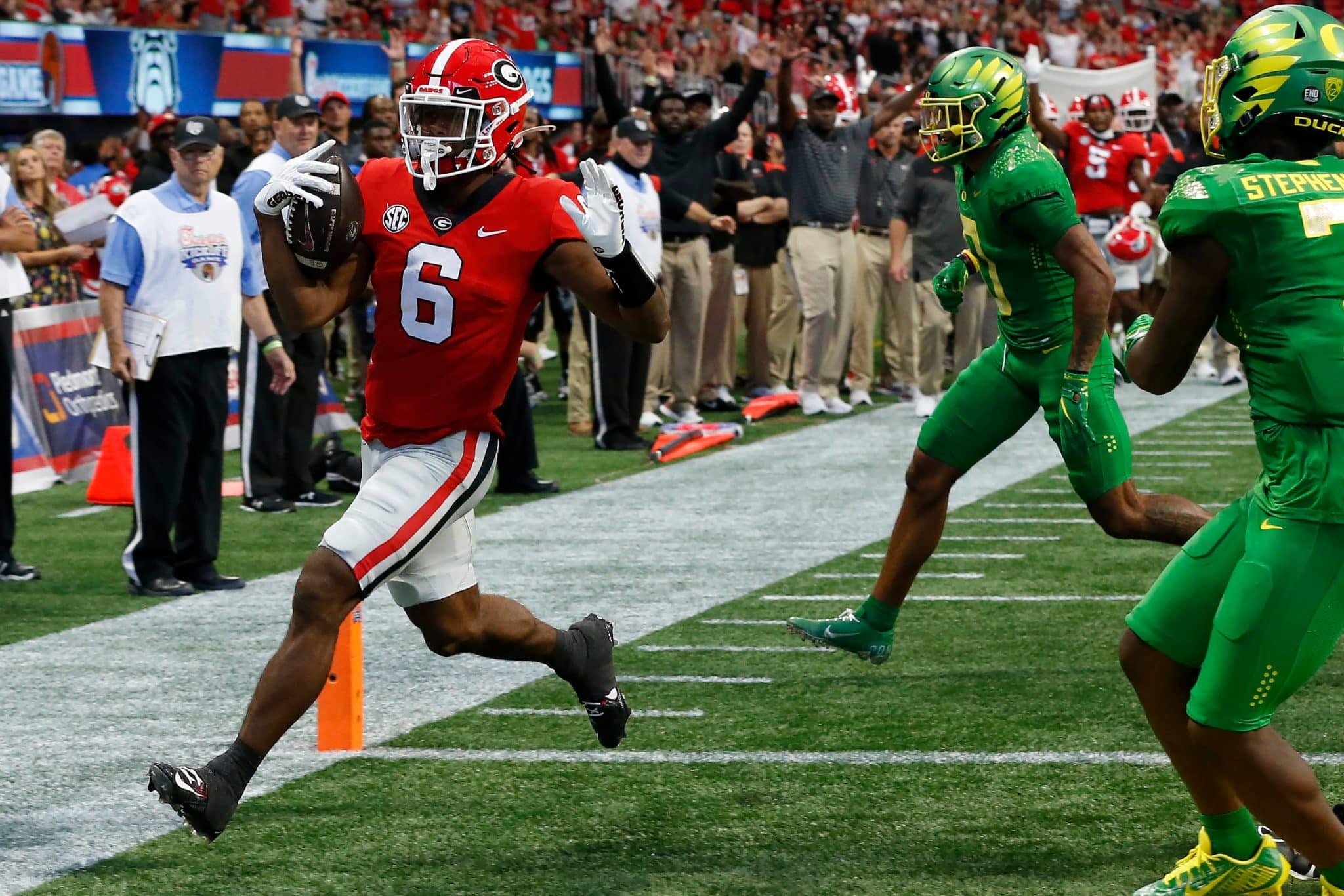 GEORGIA
Georgia football: 3 areas the Bulldogs might actually have improved
Ah, the Monday after the 1st game of a college football season. A day when fans nationwide start to make bold pronouncements about how incredible their team is and how unlikely it is to lose even a single game the rest of the season.
Or, in the case of the losing teams, it's the day they relaunch FireCoachSoAndSo.com and prepare for the inevitable rebuild required to turn their dumpster fire of a program into a contender again.
Don't you just love overreactions?
Yeah, me too. So let's overreact: The 2022 Georgia Bulldogs might be a better team than the one that won the 2021 national title.
Too bold?
That statement would have been preposterous just a few days ago, and no single win is enough to make it true. I know the Bulldogs just boat-raced the No. 11-ranked team in the country, but it's still just a win, `and there's a lot of season left during which anything can happen.
But despite personnel losses on the coaching staff and all over the field, there are a few areas where this team might actually come out ahead of last year's championship squad.
Let's take a look.
The offense is much more versatile
We've already used this page to beat the proverbial dead horse about how much better quarterback Stetson Bennett looks — and he does. He is a bona fide top-tier quarterback, and the national media has taken notice. His Heisman odds have gotten considerably better, and you'll not see them slip back to the longshot status he had just 3 days ago.
But it's about more than that.
The Bulldogs demonstrated on Saturday just how many ways they can beat opposing defenses, and I'm not even sure they've tapped into all of them. They ran the ball consistently, if not spectacularly, and they were able to spread the ball around to a host of receivers all across the field.
Ladd McConkey caught 5, AD Mitchell 4, Kearis Jackson 3, a pair each for Brock Bowers, Daijun Edwards and Darnell Washington. The most impressive wrinkle offensive coordinator Todd Monken has taken advantage of, though?
Kenny McIntosh has entered the chat.
McIntosh caught 9 passes for 117 yards, most coming on a screen out of the backfield. Oregon never had an answer, and it's fair to wonder who does.
The offensive line is better. The quarterback is better. The running backs are at least as explosive, though early returns suggest they may be a step ahead of last year, too. There is more experience, more familiarity and better leadership.
Georgia's offense simply looks improved over the one that helped set a program record for points in a season last year.
That's good news for the Bulldogs.
The secondary might actually be better
It's hard to imagine a scenario in which Georgia's defense improves over the all-time great unit it had last season, considering all the losses it suffered to graduation and early NFL Draft exits.
I won't make that case today.
The case I will make, though, is that the secondary is very likely improved over the 2021 unit.
Cornerback Derion Kendrick is gone — he'll be playing on Sundays after being drafted by the Rams — but coach Kirby Smart was able to keep guys like Kelee Ringo and Christopher Smith around, and he's added a player in Malaki Starks who looks like a star in the making.
Despite the small sample size, Starks already looks like an improvement over Kendrick. If there was a knock on last year's defensive unit, it was that it allowed too many big plays down the field. Oregon didn't have a play longer than 22 yards on Saturday, and that came as the final seconds of the 1st half were ticking off the clock.
If Georgia can come at least close to the production in the front 7 that it had last year — and it's reasonable to think it can given stars like Jalen Carter, Nolan Smith and Robert Beal Jr. — then this secondary might help the Bulldogs put together the nation's best defense again this year.
The coaching staff
Smart on Saturday called it the best staff he's had since he's been at Georgia, and he might be right.
With respect to guys like Sam Pittman, Mel Tucker, Dan Lanning, Shane Beamer and so on — who are now head coaches at other programs scattered throughout the country — you'd be hard-pressed to find a better staff anywhere.
Glenn Schumann and Will Muschamp form a great defensive tandem, easily softening the blow of losing Lanning to Oregon after the 2021 season. Monken came in with high expectations last year, and he met them even if the offense seemed stale on occasion.
This year, Monken seems to have an even better sense of the personnel he has on offense and how to get the most out of it.
Georgia had an answer for Oregon nearly every down on Saturday, and that speaks to the quality of the preparation at the top.
None of this is to say Georgia is the best team in the country just yet. It may be. It may not be. And all of this may be an overreaction to a dominating win.
On the other hand, maybe Georgia actually is better than it was a season ago.
It's possible. And scary.