GEORGIA
Georgia OLB Adam Anderson reveals his decision for 2021 season
The Georgia Bulldogs are getting a number of key players back on both sides of the ball, and that luck continued on Monday night.
Yes, the Dawgs are losing some stars to the 2021 NFL Draft, but on Monday night, an important linebacker announced he was returning to Athens in 2021.
As you can see below, OLB Adam Anderson, a 5-star prospect from the 2018 class, took to Twitter to announce he was coming back to school to play next fall:
Just when they thought I was done. I'm coming for everything they said I couldn't!!!! #DaFreak19 pic.twitter.com/BCFlUdT8Hi

— Adam (DaFreak) Anderson (@AdanAnderson5) January 11, 2021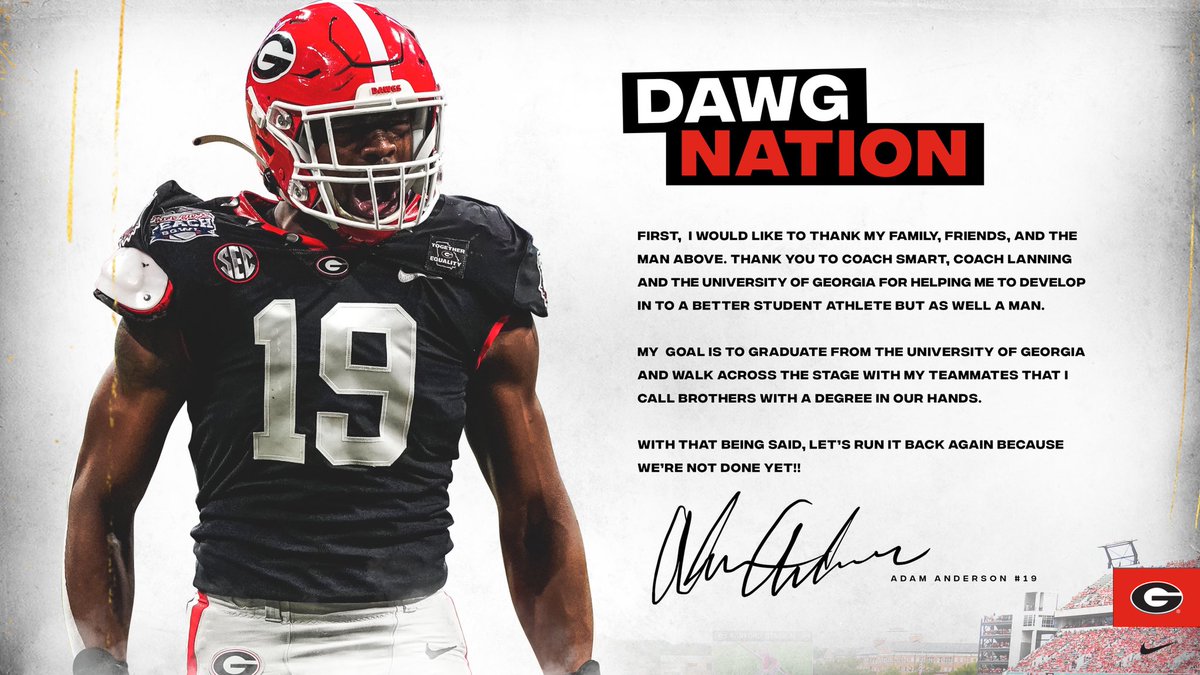 Anderson only recorded 13 tackles in 2020, but 5.5 of them were sacks. He also had 1 pass breakup, 1 forced fumble and 1 fumble recovery.
He figures to be a huge part of Georgia's pass rush next season.