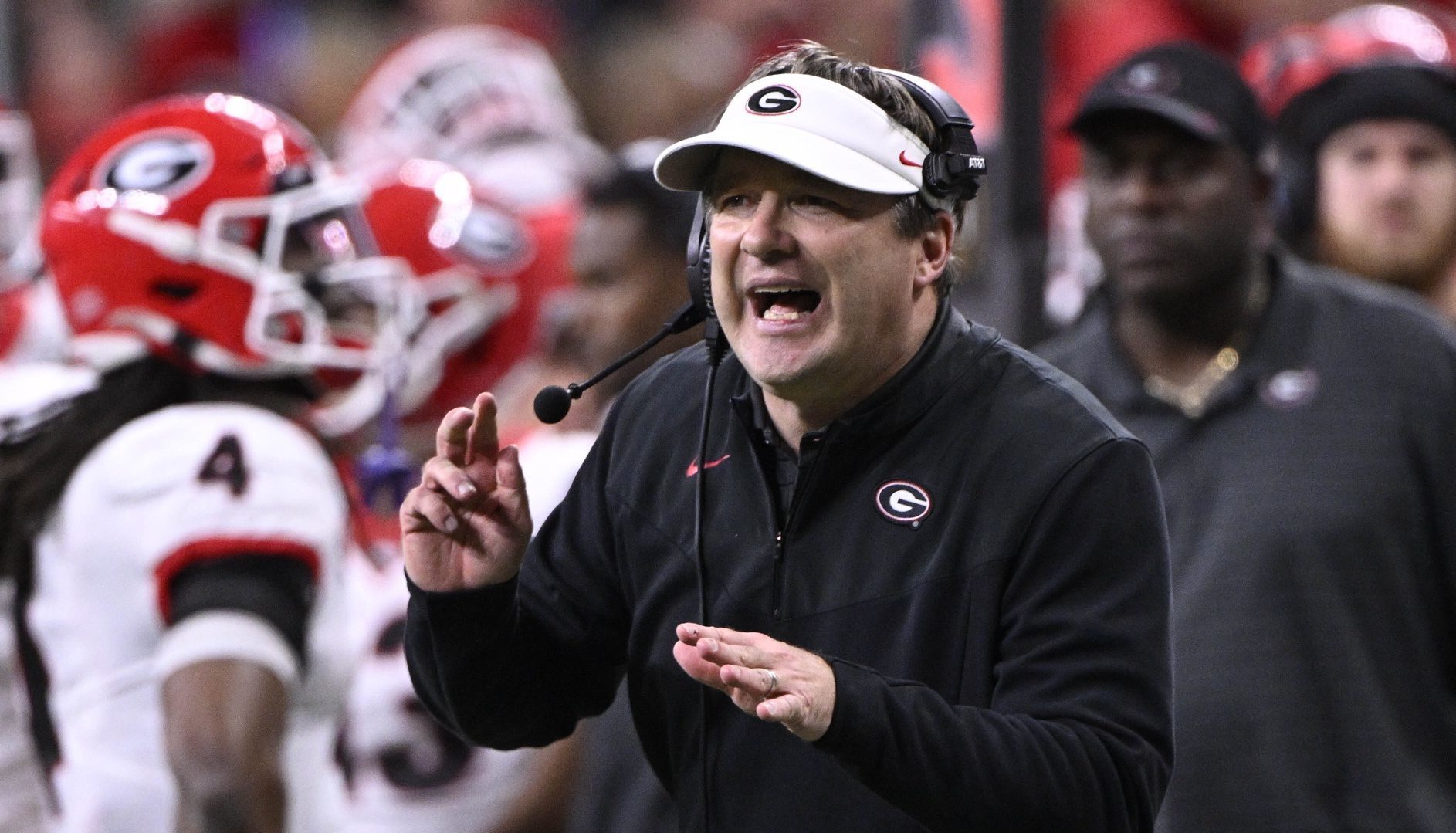 GEORGIA
Hayes: For Georgia, the vacation is over. It's time to hunt
The heavy lifting is here, everyone. And it's not lost on Georgia coach Kirby Smart.
The bye week arrived last week, and a pause typically reserved for rest and recovery was anything but that in Athens.
The first half of the season was fine. But fine doesn't cut it in the second half.
"Probably 90 percent of our (bye week) work was good on good against each other, situational football," Smart said. "There's no area in 3 practices that we didn't work on."
That's right, 1st team offense vs. 1st team defense on the practice field, in preparation for not only Saturday's Cocktail Party against bitter rival Florida — but the remainder of a second-half schedule that's considerably tougher than what Georgia polished off in September and October.
The team that looked bored at times in the first half of the season, better turn it up when it matters in the second half.
Four straight games — 3 away from Athens — will dictate just how far this Georgia team has come from losing 15 players to the NFL Draft, and 13 more to the transfer portal.
Think about that for a moment: Georgia essentially lost an entire recruiting class (28 players) in one offseason, and still is playing at a high level in the best conference in college football.
But we're a long way from the season-opener against Oregon, when Georgia looked as good or better than last year's national championship team. We're also a long way from Samford and South Carolina and Kent State and Missouri and … get it?
The powderpuff games are over. At the very least, on paper, these should be the toughest tests of the season for a Georgia team that, frankly, has looked very un-Georgia-like in the first half of the season.
They've accomplished what they wanted. They got Ws. But the way it all unfolded has led to a hesitation of sorts.
This certainly isn't the team that grabbed you by the throat and seized the moment, sucking the life out of games in the first quarter. The disruption and controlled chaos of last year isn't there.
We're 7 games into the title defense, and Georgia has 31 tackles for loss. The Bulldogs had 101 last season.
Georgia is last — that's right, last — in the SEC in sacks (7), which is a mere 42 sacks off last year's total. Tell that team last year that sacks are "overrated" — in the words of Nick Saban.
The running game that set up quarterback Stetson Bennett's breakout season isn't close to what it was with Zamir White and James Cook, and the loss of emerging wideout AD Mitchell (high ankle sprain) has limited what Bennett and offensive coordinator Todd Monken can do in the passing game.
Tangible or not, this team doesn't have the same feel of last year's team. Doesn't have the same killer instinct. Doesn't have the foot-on-the-throat and refusing to let up.
It could be as simple as competition dictating the intensity, a flip of the switch away from dominating again. But if it's that, it's what Smart has preached against all offseason.
No letup, continue the chase. Georgia isn't the hunted because it won a national title, it's still the hunter.
Smart was asked this week if he would deliver a fiery message to his team with the beginning of a second half of the season that includes 3 of the next 4 games (Florida, Mississippi State, Kentucky) away from Athens — and the only home game against white-hot Tennessee.
"I think it's just how you feel like where your team is," Smart said. "You know, what space they're in, in terms of confidence level, focus, attention to detail."
We got an idea of just where Smart thinks this team is by its practice schedule during the bye week. Teams that have hit their stride and are playing with few flaws are not practicing 1s vs. 1s in the bye week.
You're going good vs. good because you want your team's attention. That means for Saturday's game against Florida, and beyond.
No matter how inconsistent Florida has played this fall, it's still a team that took Tennessee to the final play of the game. It's still a team whose quarterback, Anthony Richardson, had more than 500 yards of total offense against the Vols and led the Gators to an impressive win over Utah in the season-opener.
More than anything, this version of the Georgia defense hasn't seen anything like Richardson and his dynamic, dual-threat ability. Richardson started for the first time a year ago in this game and looked lost.
He imploded with multiple turnovers in the final 3 minutes of the first half, and the game went from a manageable 3-0 deficit for Florida to chasing 24 points.
If Richardson gets sideways in this game again, it will be because Georgia has reintroduced itself to the college football world.
And just in time.