GEORGIA
Georgia vs. Kentucky: Prediction and preview
Georgia vs. Kentucky was billed this summer as a possible SEC East showdown with a trip to Atlanta on the line, but has since seen its significance drop off considerably. Georgia and Kentucky will meet in chilly Lexington with much less on the line.
Temperatures are expected to be in the 30s for the 3:30 p.m. ET kickoff on CBS. Given UK's upset loss to Vanderbilt last week and Georgia clinching the SEC East title, there's much less to play for than was expected this offseason.
The Bulldogs lead the series 61-12-2, including 29-7 in Lexington. Georgia is on its longest winning streak in the series, which stands at 12 overall, including the last 7 in Lexington. The Wildcats' last win in the series came in 2009 (34-27 in Athens), and their last win over Georgia at home was in 2006 (13-10).
UK has not beaten a No. 1-ranked team since LSU in 2007 in 3 overtimes, and the Wildcats are 3-15 all-time against No. 1-ranked opponents.
Georgia vs. Kentucky: Prediction and preview
Kirby Smart this week has regularly talked up Kentucky's physical play and has noted that Georgia players are routinely more sore after playing the Wildcats. In terms of motivation, Smart said Kentucky's NFL-style offense is one way to inspire Georgia players because they know NFL scouts and front office personnel watch that video.
About UK RB Chris Rodriguez specifically, Smart said Rodriguez cherishes contact and is another in a line of UK running backs like Benny Snell who are tough runners. Smart on Monday noted how tackling gets worse as the season goes on, and he's preaching to the Bulldogs to not get hit by the contagious bug of a lack of tackling.
Looking to bet on the Dawgs and Cats? This DraftKings promo code activates a +4000 moneyline boost. Consequently, you can Bet $5, Get $200 on any team/individual, instantly earning those 40:1 returns if your selection wins.

DRAFTKINGS SPORTSBOOK APP
STATES: MD, NY, KS, LA, AZ, TN, PA, NJ, CO, IL, WV, IA, IN, VA, MI
NEW USER BONUS
BET $5, WIN $150!
ANY GAME!
"He wants to hit you," Smart said of Rodriguez. "One of the most physical runners I've seen and it just seems like Kentucky always has that guy. Benny (Snell) was that way. It almost feeds to their personality. How did he get through that tackle? You don't really know because he just keeps going when people hit him. Great challenge to physical with this guy, match his love for contact."
On the other side, UK coach Mark Stoops is aware of fan frustration coming out of the Vanderbilt loss. Also at his Monday press conference, Stoops noticed about 10 minutes into his presser that he hadn't said anything about Georgia and laughed about it, then added, "I don't think I have to."
The FanDuel promo code for first-time users will generate a $1,000 insured initial wager. In other words, if you lose your first bet, you get a refund in free bets.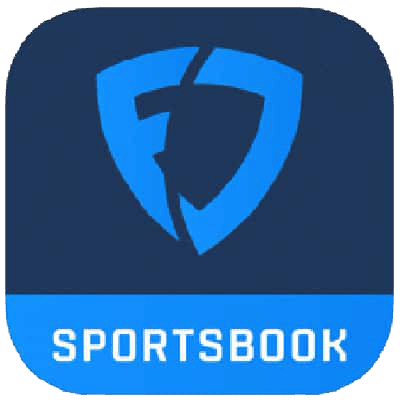 FanDuel Sportsbook
States: MD, LA, KS, NY, TN, NJ, PA, IN, IA IL, WV, MI, CO, VA, AZ, CT
NEW USERS!
$1,000
NO-SWEAT BET
If UK was to pull the upset, a big start would likely go a long way. But that's been tough sledding so far against the Georgia defense. The Bulldogs are outscoring their opponents 95-9 in the first period. Kent State, Missouri and Tennessee each have one field goal apiece.
Prediction: Georgia 35, Kentucky 10