GEORGIA
Jadon Haselwood clarifies comments regarding Georgia's coaching staff by releasing statement
When Jadon Haselwood agreed to be featured on the second episode of "InkTalk," a program which features subjects discussing a wide range of topics while getting a tattoo, the Oklahoma commit probably never realized some of his comments on the show would go viral.
That's exactly what happened though, as the five-star prospect made some interesting comments regarding Georgia's coaching staff. In particular, Haselwood took issue with the fact Jim Chaney discussed how he would be used in the UGA offense during his career, only to see the offensive coordinator leave for Tennessee soon after.
The Ellenwood, Ga., native is currently ranked as the nation's No. 6 overall prospect and the No. 1 receiver in the nation for the 2019 recruiting cycle. He is one of three five-star receivers to join Oklahoma in the 2019 recruiting cycle. The Sooners also added five-star quarterback Spencer Ratler to its 2019 class.
If you didn't follow Haselwood's recruitment, the former Georgia commit backed off his pledge to join Kirby Smart's program during the fall and elected to commit to Oklahoma during the 2019 All-American Bowl.
While his comments on Georgia's coaching staff may have gone viral this weekend, Haselwood issued the following statement on Twitter in response to the reaction of the video: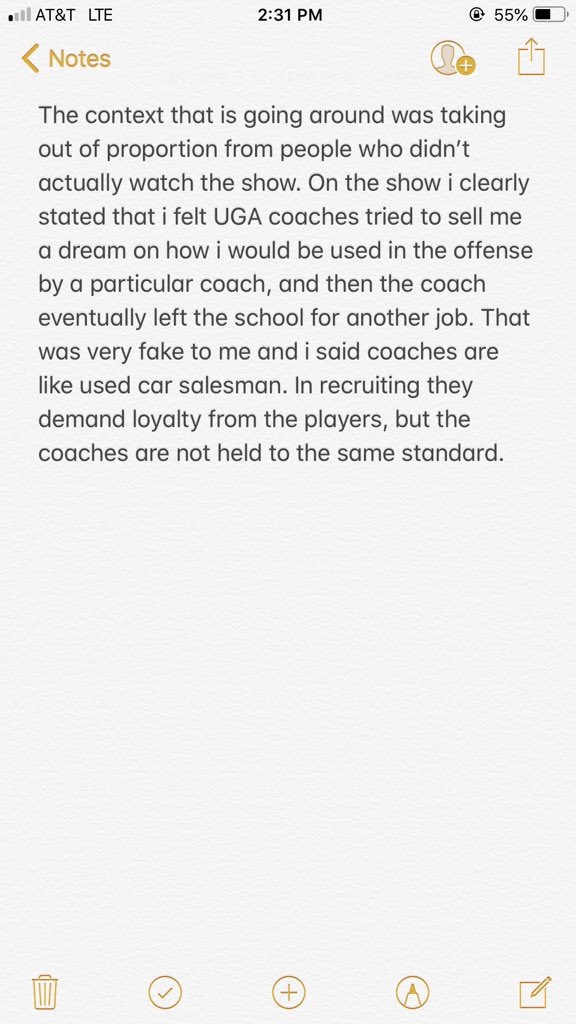 What do you make of his statement?