GEORGIA
Kelly Stafford calls out NFL on social media after Matthew's false positive COVID-19 test
Recently, the Detroit Lions placed QB Matthew Stafford, the former No. 1 overall pick out of Georgia, on the reserve/COVID-19 list.
The NFL has tried to make it clear that the list does not necessarily mean the player has tested positive for COVID-19, just that he has potentially been in contact with someone who has contracted the virus.
However, it turns out Stafford had what is called a "false positive" test result, and his wife, Kelly, is not happy about how her family was treated in the subsequent days:
Kelly Stafford with a pretty heated statement about Matthew Stafford's false positive.

"I blame the NFL for not holding themselves accountable." pic.twitter.com/u1VWjTuXOD

— Chris Burke (@ChrisBurkeNFL) August 4, 2020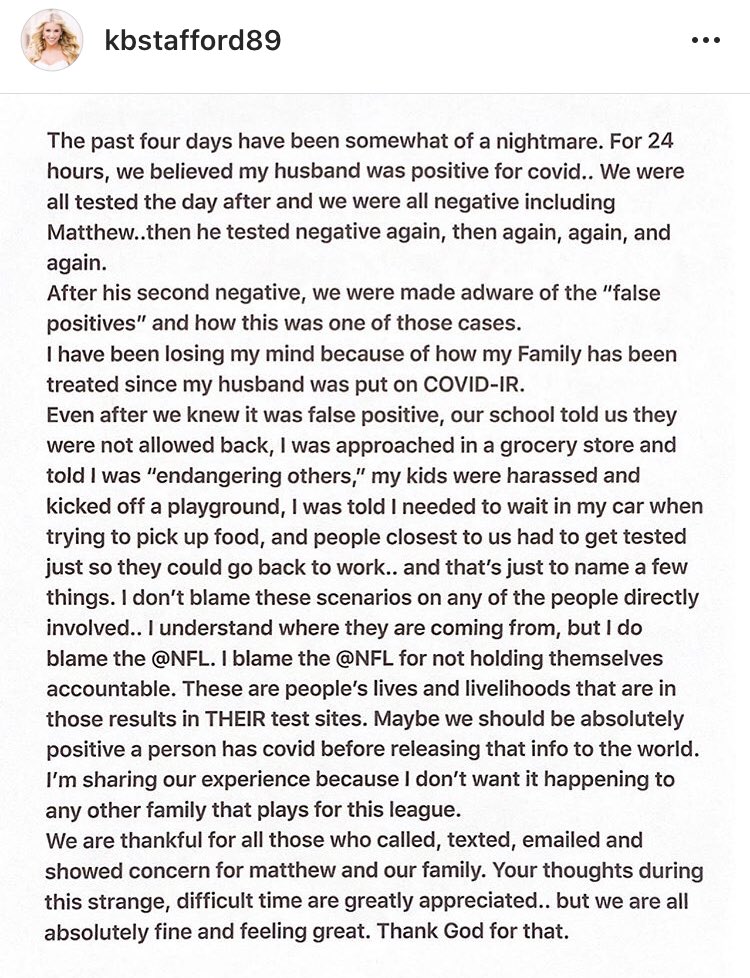 How the NFL could possibly avoid false positives in the future is unclear. The reserve/COVID-19 list was created to give teams roster flexibility in the case of players who come in contact with the virus or contract it themselves.
The good news is that Stafford does not have COVID-19 and is off the reserve list.