GEORGIA
Roquan Smith, former Georgia star LB, requests trade from Chicago Bears
Roquan Smith has been one of the most productive linebackers in the NFL since being selected by the Chicago Bears with the No. 8 overall pick in the 2018 NFL Draft.
Now, though, the former Georgia star is looking ahead to his second contract, and it seems that contract will come somewhere other than Chicago.
Smith released a lengthy statement via NFL insider Ian Rapoport on Tuesday morning, saying he's officially requested a trade. He also accuses the Bears of not valuing him and negotiating in bad faith:
#Bears All-Pro LB Roquan Smith has requested a trade. pic.twitter.com/x4vmOMhROt

— Ian Rapoport (@RapSheet) August 9, 2022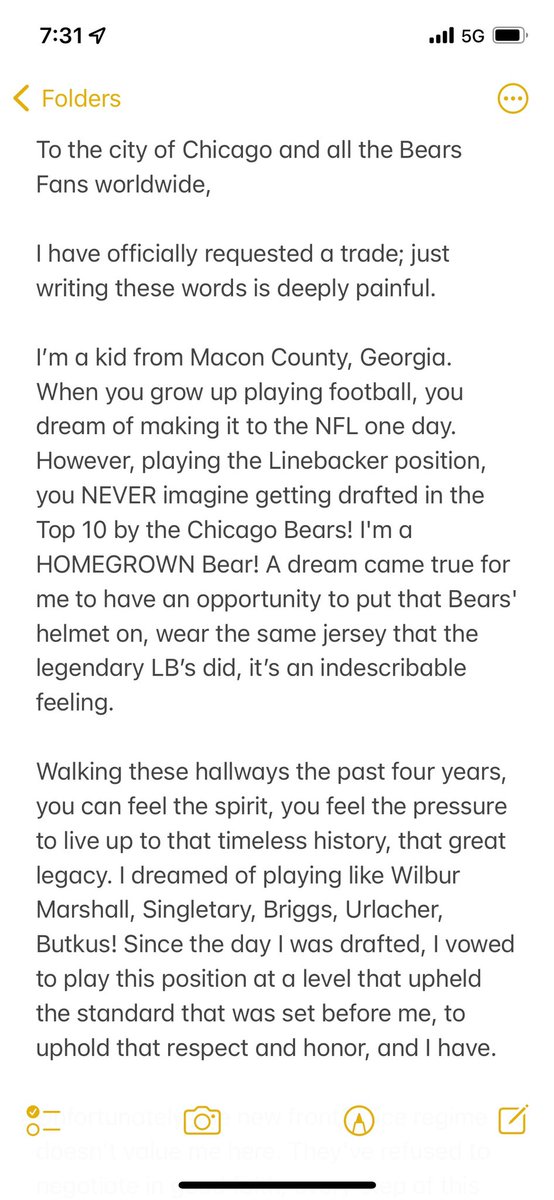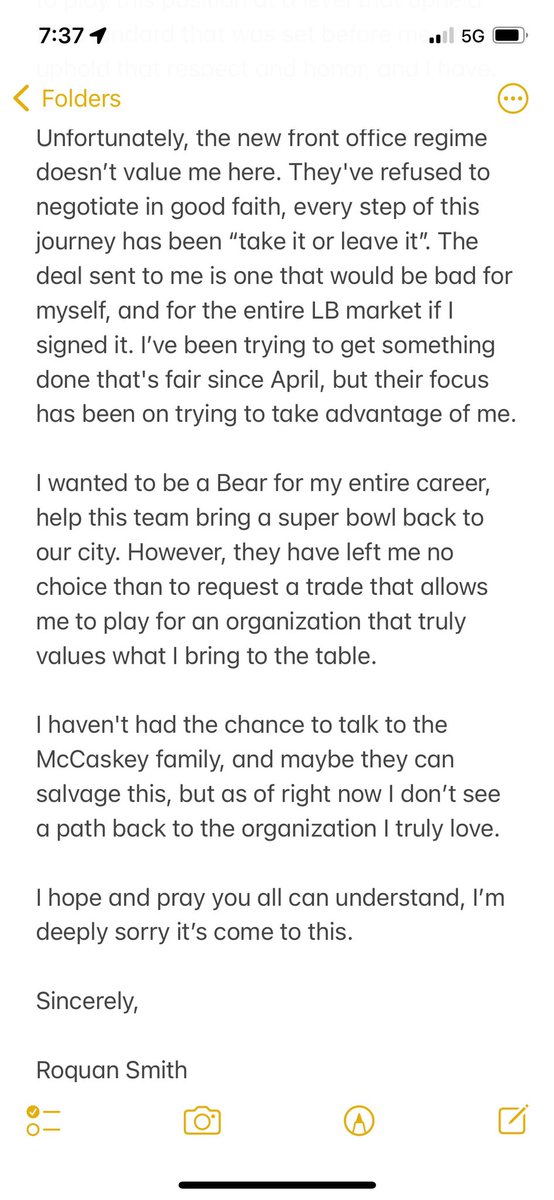 "Unfortunately, the new front office regime doesn't value me here," part of Smith's lengthy note reads. "They've refused to negotiate in good faith, every step of this journey has been 'take it or leave it.' The deal sent to me is one that would be bad for myself, and for the entire LB market if I signed it. I've been trying to get something done that's fair since April, but their focus has been on trying to take advantage of me.
"I wanted to be a Bear for my entire career, help this team bring a Super Bowl back to our city. However, they have left me no choice than to request a trade that allows me to play for an organization that truly values what I bring to the table."
Smith says he hasn't talked to the team owners yet and acknowledges that they could potentially salvage the situation. But, for now, it appears Smith's time in Chicago is quickly coming to an end.