GEORGIA
Video: Breakdown of Sony Michel's OT touchdown run to beat Georgia Southern
Inside hand-off, crease, explosion, ballgame.
Sony Michel's final carry against Georgia Southern between the hedges Saturday night provided a glimpse at what he's done all season — when given space, Michel delivers.
His 25-yard yard run in overtime helped the Bulldogs escape an upset bid that would've likely sealed Mark Richt's fate in Athens and been the defining moment during what many have deemed a disappointing season for the preseason division favorites.
Sony Michel's game winning run https://t.co/1BcPdc8WeW

— Radi Nabulsi (@RadiNabulsi) November 22, 2015
Sony Michel gets mobbed after the heroic OT TD. Rightfully so. pic.twitter.com/e36uySfLTW — Jake Reuse (@ReuseRecruiting) November 22, 2015
Michel had noticeable burst after the hand-off and hit the hole at full speed, racing past the initial wave. At this point during the run, the game was over for the Eagles as Georgia's top offensive player split a linebacker, cornerback and had the angle on the safety: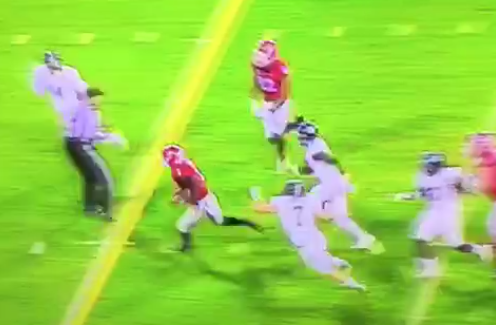 Georgia will try and finish the regular season at 9-3 next week against Georgia Tech.
23 carries for 132 yards and the game winning touchdown for #UGA RB Sony Michel! pic.twitter.com/1SKoOaDD7f

— UGA Football Live (@UGAfootballLive) November 22, 2015