GEORGIA
Wake Forest graduate transfer QB Jamie Newman officially announces commitment to Georgia
Heading into Saturday, it had been reported that Wake Forest graduate transfer QB Jamie Newman would be heading to Georgia.
On Saturday morning, that report became official and Newman will indeed be heading to Athens to finish off his college career.
As you can see below, the talented dual-threat quarterback announced his decision to commit to the Dawgs via Twitter on Saturday morning:
https://twitter.com/jlmn12_/status/1216028655043870722
FREE DOWNLOAD FROM SDS
Enter your email below and we will send you the Georgia records graphic to be used for your phone background.
By adding your email address, you agree to receive emails with Georgia football related news. You can unsubscribe at any time.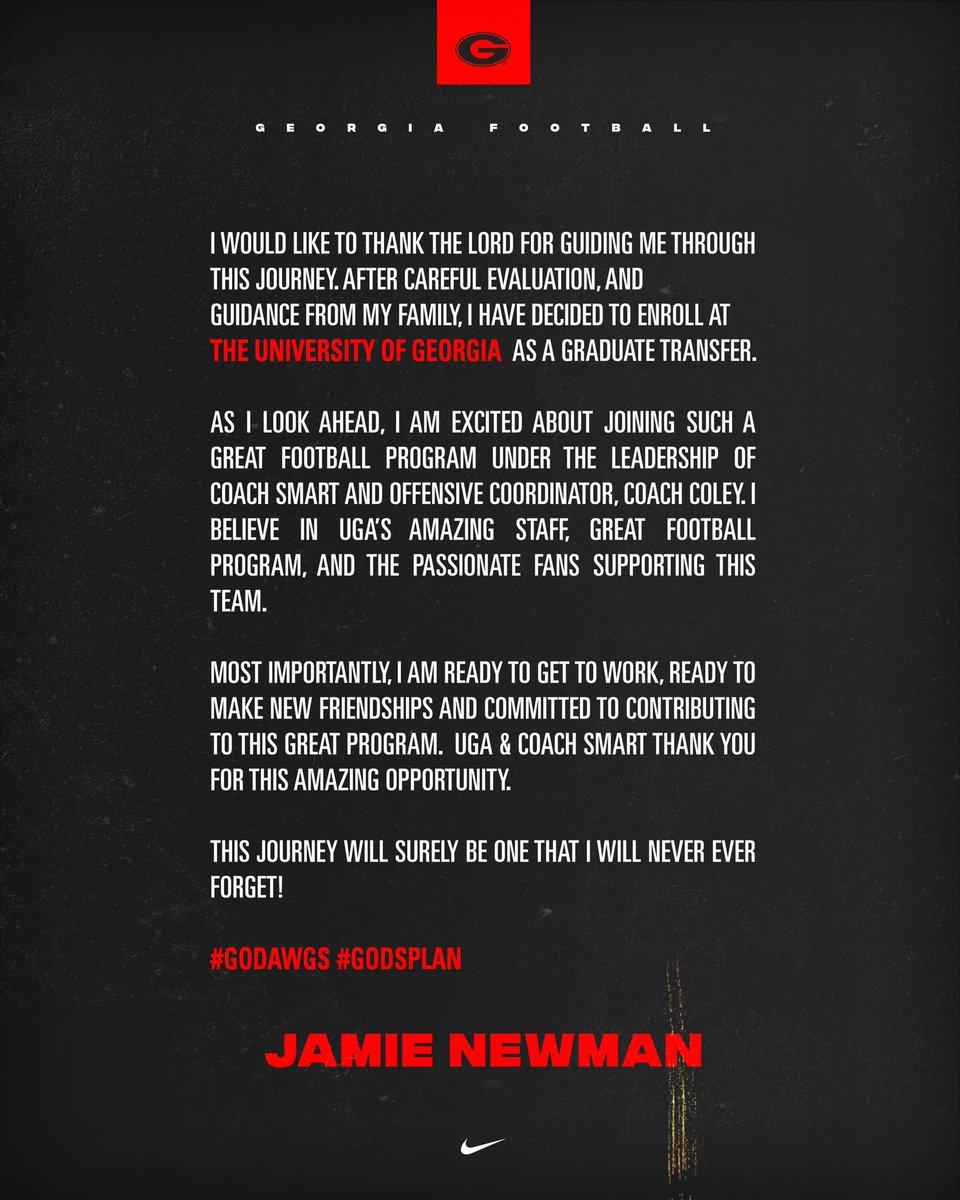 Newman threw for 2,868 yards, 26 touchdowns and 11 interceptions in 2018. He added 574 yards and 6 touchdowns as a rusher.
How will he fare in Georgia? He'll seemingly have the keys to the Bulldogs' offense in 2020, but the team is losing a lot of talent, particularly along the offensive line.