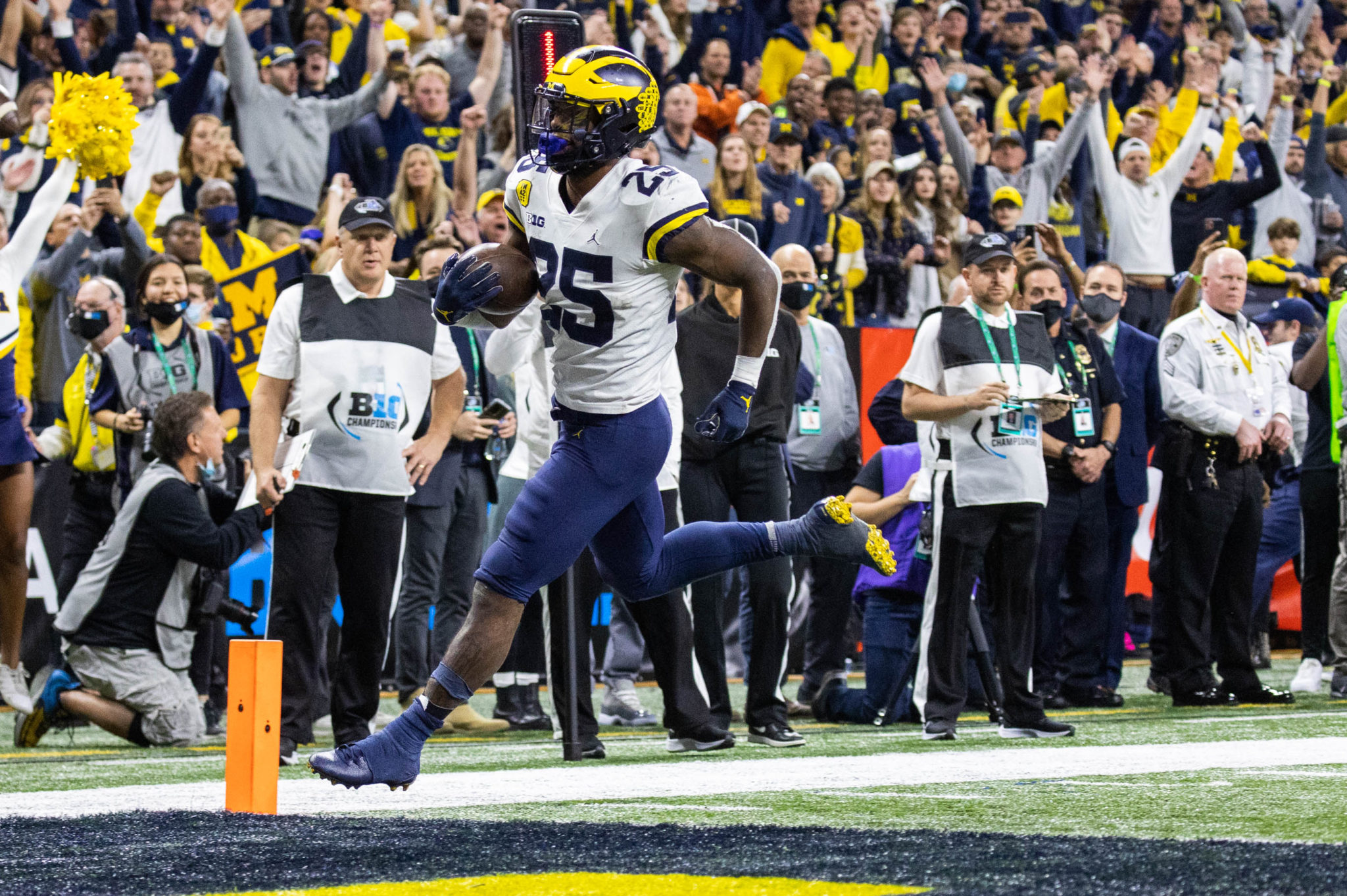 GEORGIA
What every Georgia fan should know (and fear most) about Michigan
Some followers of the SEC live in a bubble. College football outside the conference isn't really college football, some say. The national champion will almost always come from the powerhouse league, or so most think. And yes, the SEC has dominated college football and often lands the top talent.
Georgia, which had an incredible defense this season, should feel comfortable about going against Michigan as it prepares for the 2021 Capital One Orange Bowl at Hard Rock Stadium in Miami — right?
Fans should too — right?
Well, UGA fans, here's the deal: Your team is facing a new Michigan. This is not the same team that lulled its way through a decade of disappointment under coaches Rich Rodriguez and Brady Hoke. This is not the same team that consistently fell flat in big games, either. This is Jim Harbaugh's new-look Wolverines, a group that "doesn't flinch" and has dreams of winning it all.
And not just dreams. UM has a legitimate shot at playing for a national title. And for that reason, Georgia fans should be concerned about their team's College Football Playoff semifinal matchup with the Big Ten champions.
Bulldogs faithful, here is what you need to know about your team's next opponent.
"I think first off, it's just the tradition of Michigan, it's something that drives this program," said Andrew Stueber, one of the anchors of the 2021 Joe Moore Award-winning offensive line (best in the country).
A 2-4 record in 2020 and "letting down (those) who came before us" really weighed on the Wolverines. Entering this season, they made a vow to turn things around and play up to their potential. Great o-lines, great running game — Michigan has a deep history in all of that stuff.
"If someone doesn't know about Michigan football, I highly recommend looking into it," Stueber said.
So yes, as mentioned, the Wolverines won the Moore Award, given to the best OL in the nation. They're the second team from the Big Ten to win the prestigious honor, which began in 2015.
Michigan will run the football
Pick a rushing stat, and the Wolverines are among the national leaders. They ran for 2,910 yards, more than any other Power 5 program in the country. They ran for 39 TDs, 3rd in the country and, again, more than any other Power 5 program in the country.
That talented o-line deserves much of the credit, but Hassan Haskins is a star in his own right. Haskins has rushed for 1,288 yards and leads the Big Ten with 20 rushing touchdowns.
The Wolverines are determined in their plan, too. They average 42 rush attempts per game, compared to just 28 passes.
It will be strength on strength against Georgia, which has only given up 3 rushing TDs all season.
Hunger
Every team is hungry. Georgia is hungry. Michigan is hungry.
But the Wolverines are coming off a couple of feasts, increasing their appetite for more success. Georgia is coming off a beating by Alabama, so maybe that fuels its desire even more than Michigan's wins over Ohio State and Iowa. Michigan hasn't won a bowl since 2015, when it ran over Florida 41-7 in the Citrus Bowl in Orlando. With the exception of Florida State, Michigan has played SEC teams in every Harbaugh-coached bowl game — and it's only scored one victory.
Cade McNamara can win
He's not the most-talked-about guy on the planet, but Michigan QB Cade McNamara certainly deserves a lot of credit for Michigan's success. Michigan's offense approach is run-first, but McNamara contributed 2,470 yards and 15 TDs against just 4 INTs. Harbaugh said Michigan "wouldn't be here" without McNamara, so it's clear that he's an important component of the Wolverines.
He can win big games, too. With a career-high 383 passing yards, McNamara should have downed Michigan State — he absolutely did enough to win that game in East Lansing.
McNamara won on the road at Penn State, on the road at Wisconsin and was sharp during the Big Ten Championship Game vs. Iowa. Just because he's not some Heisman-worthy name or big-time NFL prospect, doesn't mean that he's incapable of leading the way on New Year's Eve.
Don't underestimate McNamara, Georgia fans. That's not a good idea.
Big Foot
Jake Moody, an All-American, was UM's leading scorer with 122 points this season. In addition, he was No. 13 in the nation (9.4 PPG). If it's a close game and it comes down to Moody's foot … well, there's a good chance that the Wolverines will come out on the right side of that equation. Moody went 56-for-56 when kicking extra points and 22-for-24 when kicking field goals. He rarely misses.
Clock's ticking, Michigan is lining up for the game-winner from inside the 30-yard line … money. Moody makes that one count.
Don't believe the hype (yeah, booooyyyy)
Many of Michigan's key contributors were mildly pursued recruits: RB Hassan Haskins was the No. 975-ranked player and No. 49-ranked RB of the 2018 class. Today, he's one of the best in the country and finished the season as the highest-rated RB in the Big Ten, per Pro Football Focus.
Georgia always has the pick of the litter, with 5-stars by the bunch. This isn't to say that UGA doesn't develop, because that's not true. However, fewer teams do more for player development than Michigan, which has sent more than three dozen players to the NFL since 2016 — the second-most in the nation behind Alabama.
This Michigan team has weapons. It has confidence. And it's in the midst of one of the greatest seasons in program history.
So, Georgia fans, you've been briefed. Michigan is on its way to the top of college football. Your team just happens to be a roadblock.