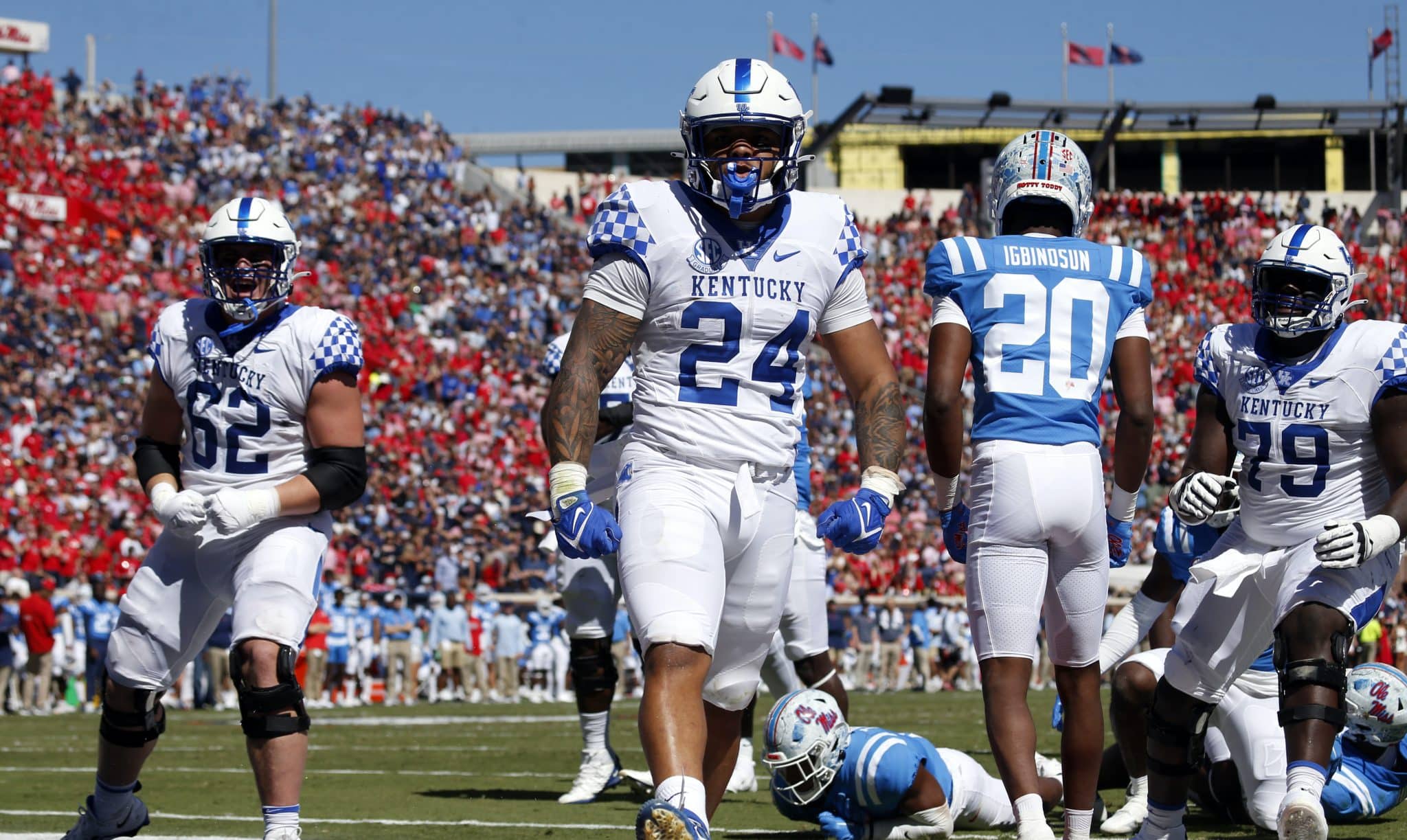 KENTUCKY
Kentucky football: Can UK rediscover bully mode against Mark Stoops' personal runt?
After a coaching tenure of battering UK football into massive historical rams — not winning in a series in 30 years, or in a stadium in decades, or having a winning league season in 40 years– Mark Stoops might be on the opposite side of things against South Carolina.
For a change, history — at least recent history– is on the Wildcats' side.
Stoops is 7-2 against South Carolina, with the 2 losses coming in 2013, his first season at UK, and in 2019, when Kentucky literally ran out of quarterbacks in Columbia. So the last time South Carolina won in Lexington, the game pitted Joker Phillips against Steve Spurrier. After South Carolina reeled off a run of 10 straight wins in the series from 2000-2009, Kentucky has made the game its own in recent years, winning 7 of the past 8.
Many of Kentucky's recent wins have been traditional Stoops grinders. Since the 2014 game, when Stoops outscored Spurrier, 45-38, the remaining Carolina point totals have a very Stoopsish kind of feel: 3 games with just 10 points each and no more than 24 in any game. And meanwhile, Kentucky has run wild on the Gamecocks several times: 5 200+ rushing yard games in those past 8 meetings, with Kentucky's only loss in the run being the lone game where they rushed for less than 184 yards.
But it's fair to wonder if Kentucky still has the script for those kinds of games, at least offensively.
The 2022 Wildcats have yet to top 108 yards rushing or reach 3 yards per carry for any given game. Yes, the last game (that's the 108) is the first that included senior back Chris Rodriguez. But the Big Blue Wall has turned to the Big Blue Sieve this fall.
Kentucky's 34 tackles for loss allowed are tied for next-to-last in the conference (with South Carolina, it might be noted) and the 19 sacks allowed on Will Levis are the worst in the SEC. Likewise for Kentucky's meager 12 rushing plays of 10+ yards on the season. Or 4 rushing plays of 20+ yards. Or 0 rushing plays of 30 yards. Kentucky's also last in the SEC in turning red zone opportunities (22) into touchdowns (12).
But if anybody can bring the old ghosts of Benny Snell and a line of slobberknockers back, it might be Carolina. The Gamecocks are allowing 185.4 rushing yards per game, which is 13th in the SEC. Opponents have broken off 25 10+ yard runs on them (again, 13th in the league), as well as 3 40+ yard runs, which is also next-to-worst in the SEC. Carolina has allowed TDs on 73.7% of opposing red-zone trips, which is last in the SEC.
Admittedly, Kentucky's not going to revert to the 1970s Fran Curci offense on Saturday. Will Levis and his bevy of talented (and young and fast) receivers give the Wildcats their best chance at getting past not only the Gamecocks but the rest of the increasingly competitive SEC schedule.
But it would be a great sign for the Wildcats' season to see Kentucky's offensive line solidify, to see Rodriguez grinding out a 150-yard game, to put something truly dominant on film for Mike Leach and Josh Heupel and maybe even Roman Harper to see and worry about and ponder.
Yes, last Saturday's loss at Ole Miss was brutal. But South Carolina has generally gotten UK back on track. And that track has generally been a grinder. Conditions are right for Saturday to be the same, and find UK looking to continue a streak instead of topple one.