KENTUCKY
Tyler Ulis, former Kentucky star, injured in car crash, posts photos on Instagram
Tyler Ulis was a first-team All-American in 2016, winning the SEC Player of the Year award and the Bob Cousy Award that season for Kentucky.
He then went on to be a second-round pick in the 2016 NBA Draft, going to the Phoenix Suns.
On Sunday, Ulis shared photos of himself on Instagram after he was reportedly involved in a serious car crash. As you can see below, Ulis has casts on both arms and one of his legs: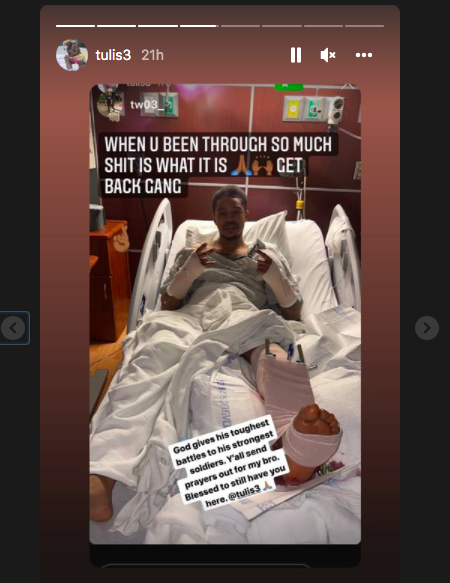 Per Ulis and his dad, the former Wildcat is expected to make a full recovery:
Texted with Tyler Ulis and his pops today. Dad's message to Kentucky fans: "You know your point guard is a warrior."

Everyone thankful the car crash was not worse and that he should make a full recovery. Ulis shared a photo of himself with both arms and one leg bandaged/casted.

— Kyle Tucker (@KyleTucker_ATH) February 28, 2022
Ulis's former coach, John Calipari, took to Twitter to praise his former star point guard:
One of my most competitive players, whose will to win inspired me, had a car accident in Michigan. We've been in touch, but let's send some prayers, #BBN. He's had some setbacks and fate has intervened a few different times.

I'm here for you @tulis3 until the wheels fall off!!

— John Calipari (@UKCoachCalipari) February 28, 2022
Thankfully, Ulis seems to be in good spirits and should be able to recover from his injuries. It's clear he's still a very popular person in Lexington.