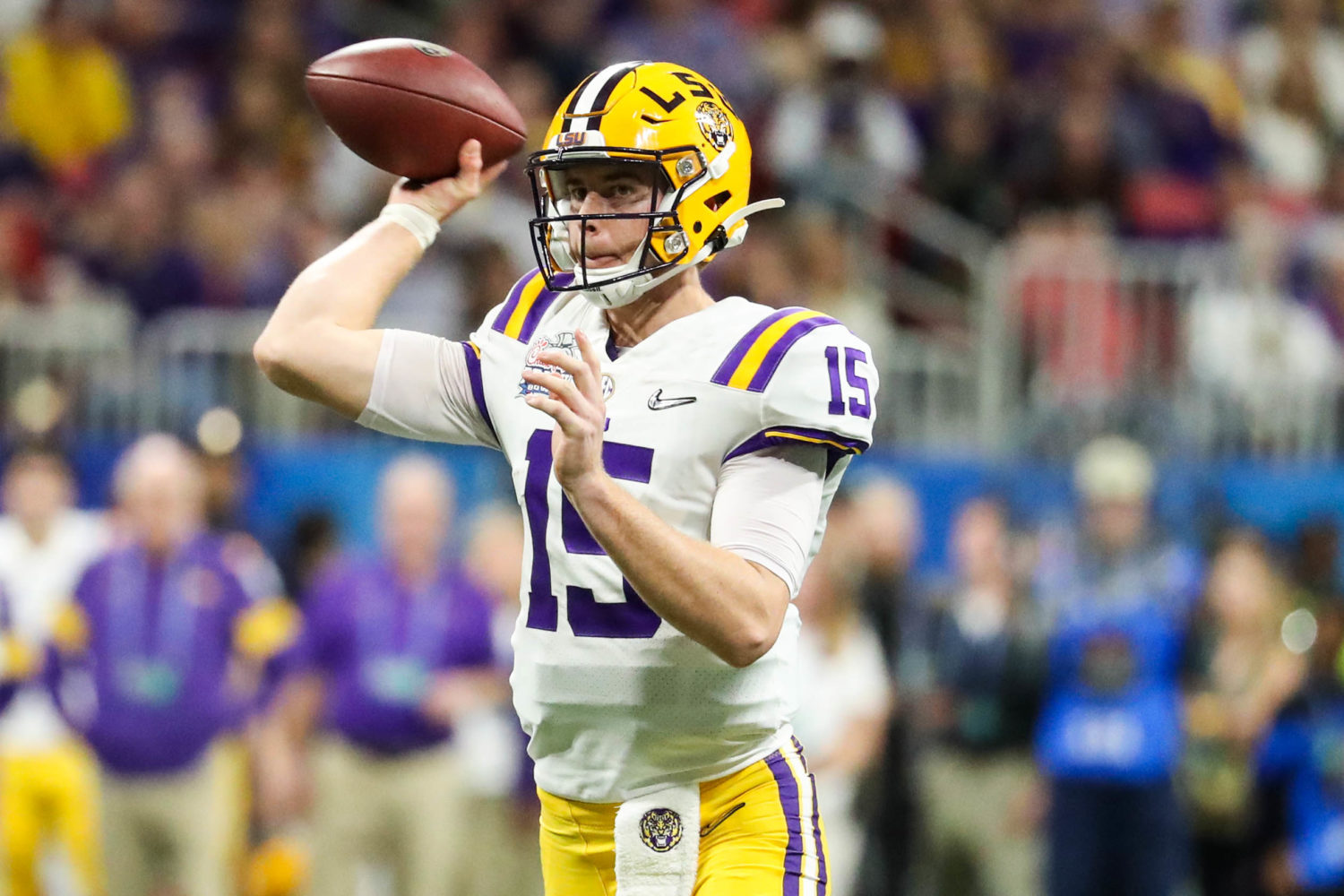 LSU TIGERS
10 things you should know about LSU QB Myles Brennan
Myles Brennan is going to be one of the most closely scrutinized players in college football this season.
He is succeeding Joe Burrow as the LSU quarterback a year after Burrow had a season for the ages in leading the Tigers to the national championship.
Brennan has been at LSU for 3 years. He has played sparingly each year, receiving a redshirt after his second season.
He was well regarded when he arrived. He has been patient. He has studied. He has prepared. Now he's the man.
Here are 10 things you should know about Myles Brennan:
1. Along came Burrow
Brennan was considered a slight favorite to win the starting job 2 years ago in a competition with Justin McMillan and Lowell Narcisse.
Then Burrow showed up as a graduate transfer from Ohio State and everything changed. Burrow won the job, McMillan transferred to Tulane and Narcisse transferred to UTSA.
Brennan stuck around, bided his time, learned from Burrow and now he has 2 seasons in which to make his mark.
2. How soon we forget
The expectation for anyone would be that they would fall short of the uncommonly high bar that Burrow set.
But the expectations for Brennan were pretty high when he arrived at LSU.
He was a consensus 4-star prospect and holds the Mississippi high school career records for total offense, passing yards and passing touchdowns.
3. Shakes, anyone?
Brennan arrived weighing a mere 175 pounds on his 6-4 frame.
One of his primary goals during the past 3 years has been to put on weight and now he's around 220 pounds.
At one point he was eating 6 meals a day and the weight-training staff would routinely keep an eye on him to make sure he downed his daily protein shakes before he began his 6 a.m. weight training.
4. Playing keep away
Brennan's decision-making and ability to avoid costly turnovers will be key to his success.
He has a pretty good track record. As a senior in high school, he didn't throw an interception until the state playoffs.
He has 2 career TDs and 3 INTs at LSU.
5. Don't sleep on his running
Brennan is described as a pocket passer and the Tigers don't figure to have a whole bunch of designed runs for him.
But he can make productive plays running with the football when the opportunity presents itself – just as Burrow did.
Brennan led his high-school team with 445 rushing yards and 9 rushing touchdowns as a junior.
6. Inexperienced, but not young
Brennan is green in terms of college playing experience – 17 games, 0 starts, 70 passes, 42 completions, 600 yards, 2 touchdowns, 3 interceptions.
But he's more mature than those statistics might suggest. He's 21 years old and has 3 seasons in the LSU program, 2 as Burrow's understudy.
Burrow didn't have a ton of game experience when he arrived at LSU, either. He had thrown just 39 career passes at Ohio State, with 2 TDs and 0 INTs.
7. Breaking with tradition
Both of Brennan's parents were student-athletes at Tulane, which was one of LSU's biggest rivals when the elder Brennans were in school.
Megan Brennan played volleyball and basketball and was the first female scholarship athlete in Green Wave history. Owen Brennan was a Tulane linebacker.
8. All aboard!
Brennan, his 2 older brothers and his parents were living on the Gulf Coast in Bay St. Louis, Miss., when Hurricane Katrina devastated the region in August 2005.
They moved on to a 70-foot yacht docked in Destin, Fla., and lived there for the next 3 years.
9. Following another Heisman winner
Burrow isn't the only Heisman Trophy winner whose footsteps Brennan has followed.
Army fullback/linebacker Doc Blanchard, who won the Heisman in 1945, and Brennan both attended St. Stanislaus boarding school in Bay St. Louis.
10. Bon appetite
Brennan is a member of one of the most iconic families of restaurateurs in New Orleans.
He is the great-great-grandson of Owen Patrick Brennan, who was one of several family members who founded the original Brennan's in the French Quarter in 1946.
Read More
Louisiana sports betting is officially live in much of the state. Whether it is betting on SEC football or LSU football games or the Heisman race each year, if you live in Louisiana, you can now do it from your mobile phone.