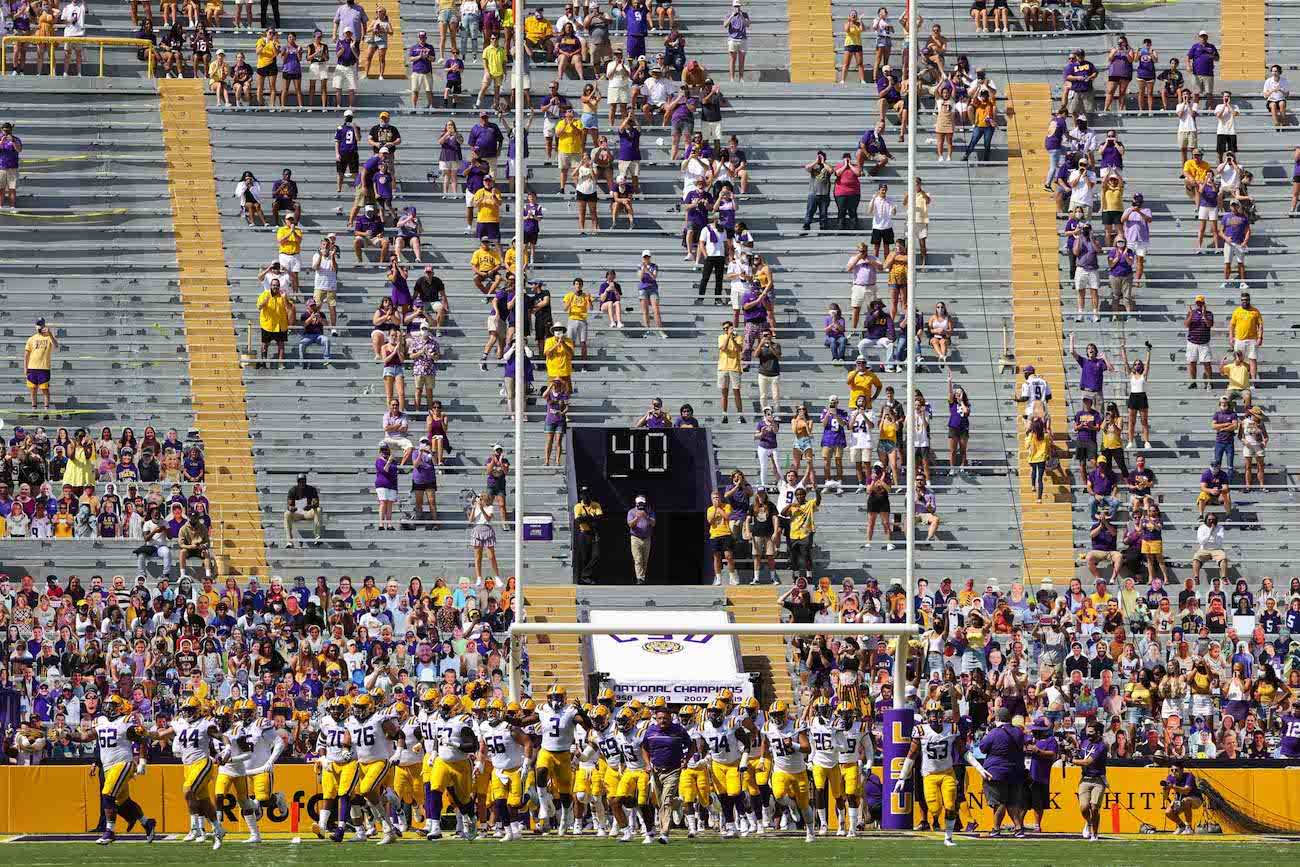 LSU TIGERS
5 reasons I'm excited about LSU and ... Missouri? Yes, Missouri
LSU and Missouri barely know each other.
They're both familiar with each other's nickname because they're both called the Tigers.
But that's about it.
Missouri just joined the SEC in 2012. LSU's first 2 opponents – Mississippi State and Vanderbilt – were both fellow charter members in 1932.
LSU and Missouri have played each other once as SEC rivals. They've played each other one other time.
That's it – 2 meetings in a hundred and some odd years of playing football.
They weren't even supposed to play this season, but when the nonconference schedule was scrapped because of COVID-19 and a couple of crossover SEC games were substituted, LSU and Missouri drew each other.
Tigers versus Tigers.
Ho-hum.
This isn't exactly a marquee matchup; LSU is 1-1 and Missouri is 0-2.
But this is 2020. Virtually nothing winds up being what it was expected to be.
It might be the same with this game.
Here are 5 reasons I'm excited about LSU and Missouri:
1. It's Saturday night in Tiger Stadium
Well, sort of.
There won't be 100,000 fans there, but there will be 25,000 or so.
And unlike that forgettable season-opener that kicked off at 2:30 p.m. for crying out loud, this one will be played when football is supposed to be played in Baton Rouge – after dark.
In fact, the 8 p.m. local kickoff is a full hour after the normal kickoff time in Tiger Stadium.
COVID-19 restrictions won't allow for normal tailgating on campus, but with that late of a kickoff, the small crowd will still provide as good a home-field environment as anyone has been able to muster thus far.
Trust me.
2. Quality over quantity
Yeah, there are just 2 previous meetings in this series, but they were both memorable.
Maybe this one will be too.
The last time they met was in 2016. It was Ed Orgeron's first game as LSU interim head coach. It was Steve Ensminger's first game as offensive coordinator.
LSU gained the 634 yards, the most it had ever gained in an SEC game (before last year, anyway) and rolled to a 42-7 victory. That established initial credibility for both Orgeron and Ensminger that didn't hurt them in landing more permanent positions.
The first meeting came in the 1978 Liberty Bowl and Missouri prevailed 20-15.
OK, so the Liberty Bowl isn't the Sugar Bowl, but it is a bowl. It was a reward for two good teams that had good seasons and was a big deal for all of those Tigers.
Ironically, one of them was an LSU quarterback named Steve Ensminger.
So that's 2 meetings and 2 memorable games.
I'm banking on 3 for 3.
3. Eliah Drinkwitz
How can you not get excited about a game in which one of the teams is coached by a guy named Eliah Drinkwitz?
Not only does Missouri's first-year coach have a catchy name, but he also has a pretty good résumé.
He earned the head-coaching position at an SEC school because he had significant success at Appalachian State. Before that he was an accomplished offensive coordinator at NC State and Boise State.
Orgeron has won over a lot of dubious people since he became LSU head coach. Let's see what this Drinkwitz guy has to offer.
4. We'll learn something about both teams
LSU was terrible in its opener, but it was really good in its second game.
Missouri was reasonably competitive in a loss to Alabama, then unreasonably uncompetitive in a loss to Tennessee.
LSU looks like it's getting better. Drinkwitz's track record suggests he'll get an offense that has produced just 31 points in 2 games untracked.
Will he do it against a Bo Pelini defense that was awful in the opener and dominant in the second game?
We don't know.
Let's find out.
5. Take what you can get
Hey, for a long time we didn't know if there would be a college football season.
Now we've got every SEC team playing 10 SEC games (hopefully).
We didn't know if any fans would be allowed to attend whatever games did get played.
Now a bunch of fans will be in Tiger Stadium.
And a whole bunch more will be watching on TV.
It's Tigers vs. Tigers – SEC football in prime time in October.
What's not to love?
Read More
Sports betting in Louisiana is live and running. Whether it is betting on SEC football or LSU football games or the Heisman race each year, if you live in Louisiana, you can now do it from your mobile phone.