LSU TIGERS
Brian Kelly lands his first major LSU recruit in getting Frank Wilson to return
Brian Kelly's attempt to be more successful than Ed Orgeron as LSU's head coach starts with the staff he hires.
Orgeron's tenure featured at least 1 major change on his staff every year and most seasons featured multiple significant changes.
The changes produced mixed results — and 1 national championship.
Most notably, Orgeron hit a home run when he hired Joe Brady as his passing game coordinator after the 2018 season. Brady was a key figure in the Tigers' perfect season in 2019, then jumped to the NFL after 1 season.
He's now unemployed after being fired by the Carolina Panthers earlier this week.
Orgeron's last 2 seasons were marked by the head coach's inability to find the right successor for Brady or one to succeed defensive coordinator Dave Aranda after Aranda was named head coach at Baylor after the championship season.
In his first week on the job, Kelly has already had several swings, a couple of misses but a good start on balance.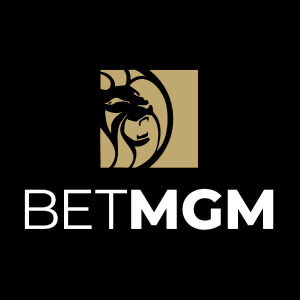 BetMGM Sportsbook App
BETMGM MLB PROMO!
NEW PLAYER BONUS!
BET $10, GET $200!
MLB BONUS
Kelly immediately targeted his Notre Dame coordinators – Marcus Freeman on defense and Tommy Rees on offense – but was unsuccessful in luring either one.
The Fighting Irish named Freeman head coach, and Rees chose to stay put at his alma mater.
But Kelly will have a bunch of good candidates from which to choose for all of his openings.
A new opening arose when wide receivers coach Mickey Joseph accepted an offer to join Scott Frost's revamped staff as wide receivers coach and passing game coordinator at Joseph's alma mater – Nebraska.
Orgeron's special teams coordinator and one his most trusted lieutenants, Greg McMahon, retired Tuesday, creating another significant opening for Kelly to fill.
But Kelly's first on-field hire was about as good a hire as he could have made anywhere on the staff when he brought back former LSU assistant Frank Wilson, the head coach at McNeese State in nearby Lake Charles, La., to be associate head coach.
Wilson, a native of New Orleans, was recruiting coordinator and running backs coach at LSU from 2010-15, and the Tigers had 4 top-10 recruiting classes during his stay.
No one has recruited Louisiana consistently as well as Wilson, and he was a nationally recognized recruiter during his previous stint with the Tigers as well as stops at Tennessee (2009), Southern Miss (2008), Ole Miss (2006-07) and Nicholls (1996), his alma mater.
Kelly cited Wilson's "proven track record of identifying, recruiting, and developing elite student-athletes everywhere he has been" in a statement. The head coach said Wilson's impact on LSU will be "will be immediate and immense."
The first decision Kelly made was to retain Jack Marucci, a 25-year LSU veteran and the well-regarded Director of Performance Innovation.
Kelly upset many Tiger supporters and former players by firing Tommy Moffitt, LSU's universally respected strength and conditioning coordinator.
The head coach obviously had a replacement in mind when he made the change. The Advocate reported that Kelly is bringing in Notre Dame co-director of strength and conditioning Jacob Flint to replace Moffitt.
Flint played for Kelly as a walk-on at Central Michigan, joined Kelly's staff at Cincinnati as strength and conditioning coach and followed Kelly to Notre Dame in 2010. He was promoted in 2017 and shared the leadership of the strength and conditioning program with Matt Balis.
The building of the staff is just getting started but likely will be mostly completed in short order. When he was introduced as head coach, Kelly was non-committal when asked about a report that 2 former LSU players – running backs coach Kevin Faulk and recruiting coordinator/cornerbacks coach Corey Raymond – would be retained.
Kelly spoke highly of both and said no decision had been made because he hadn't yet had an opportunity to meet either coach, both of whom have continued to recruit.
Offensive line coach Brad Davis has been named interim head coach and will guide the Tigers through the Texas Bowl so Kelly can focus on filling out his staff and recruiting.
The rest of Orgeron's staff remains employed while Kelly evaluates his options.
Kelly wants to surround himself largely with his own people, coaches he knows and trusts, and balance that group with others who know what he doesn't know – recruiting Louisiana and the South as well as coaching in the SEC.
He has much more work to be done, but Wilson might wind up being the most significant recruit in Kelly's first class.