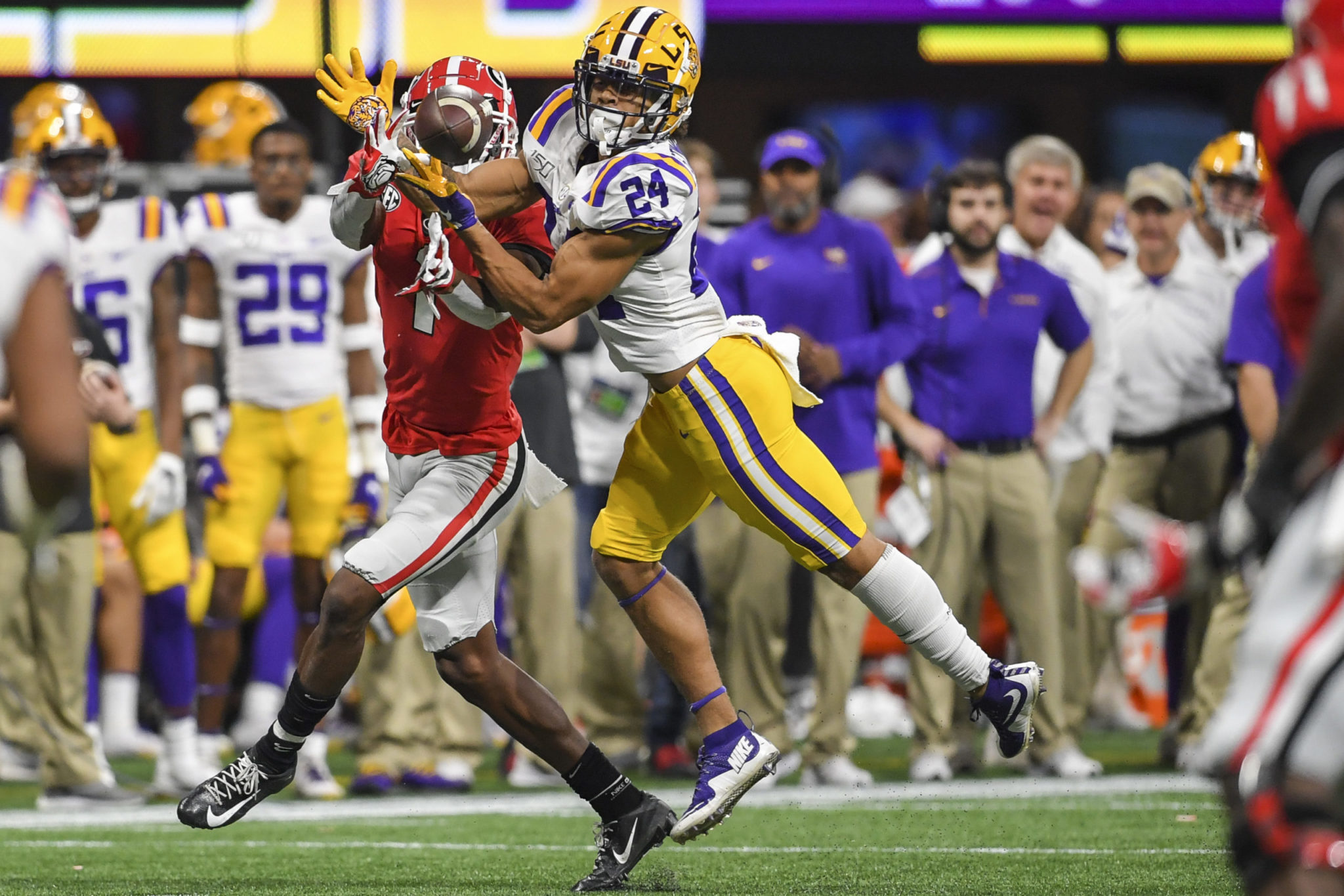 LSU TIGERS
It's time for Derek Stingley Jr. to have breakout game
If LSU is going to start looking like LSU, Derek Stingley Jr. is going to have to start looking like Derek Stingley Jr.
The game against South Carolina on Saturday in Tiger Stadium would be a good time for both of those things to start happening.
The Tigers (1-2) need a win and they'll have a much better chance of getting one against the 2-2 Gamecocks if their best player makes an impact.
Stingley, the most decorated freshman in LSU history last season, hasn't yet played up to the level he played at during the Tigers' CFP championship run last season.
He was hospitalized with an infection less than 24 hours before the opener against Mississippi State and watched helplessly as his teammates allowed the most passing yards (623) ever in an SEC game during a 44-34 loss to a team that hasn't won since.
Stingley returned the next week and he and his teammates did fine in a 41-7 victory against an outmanned Vanderbilt team.
Then came another really bad performance by the pass defense – this time with Stingley on the field. Missouri passed for 400-plus yards and 4 touchdowns and defeated LSU 45-41 2 weeks ago. Kirk Herbstreit, among others, questioned Stingley's performance.
The Tigers got an extra week to prepare for the Gamecocks when the game against Florida was postponed because of COVID issues within the Gators' program.
Stingley needs to have a breakout game. The pass defense isn't going to get significantly better until he does.
He will be matched against one of the better receivers in the SEC in Shi Smith, who is 3rd in the SEC with 34 catches, which have produced an average of 10.2 yards per catch and 3 touchdowns.
The Tigers need to contain Smith if they're going to avoid a repeat of what happened against Mississippi State and Missouri. Stingley is the player most capable of leading the way in doing just that.
Of course a persistent pass rush and effective coverage by Cordale Flott, Eli Ricks and others would be helpful.
If anyone wants to see what kind of performance the Tigers need from Stingley they needn't look any farther than the film of South Carolina's 30-22 victory against Auburn last week.
The Gamecocks put their top cornerback – Jaycee Horn – on Auburn's top receiver – Seth Williams, who managed 4 catches for 74 yards. But Horn kept Williams out of the end zone.
And he did a lot more.
Horn made 2 interceptions and tipped another pass that turned into another pick. Those 3 takeaways led to three touchdowns.
Stingley doesn't have to do something that dramatic, though something like that would certainly be helpful.
What the Tigers need is simply a Stingley-like performance.
They need to show they can play pass defense the way they usually play pass defense.
Stingley needs to set the tone for much-needed defensive improvement. That could come without him intercepting a pass or without leaving a ton of fingerprints on footballs.
He can set the tone by taking Smith away from quarterback Collin Hill. Opposing teams have frequently found it prudent to stay away from Stingley and if the Gamecocks do the same that will make things harder for Hill and the rest of the offense.
Of course Stingley, who had 6 interceptions last season, is capable of making big plays. But he hasn't done that yet this season – no interceptions, forced fumbles or sacks.
The Tigers need a win.
There's a good chance that Myles Brennan won't be healthy enough to play and LSU will play a quarterback or quarterbacks that haven't taken a snap in a college football game.
So the Tigers are going to have a really hard time winning if the pass defense doesn't play better.
And they can't play better pass defense unless Stingley is a catalyst for it.
Read More
Louisiana sportsbooks are up and running. Residents in the state can now signup at one of the various sportsbook operators and begin betting on NFL, college football, NBA and more.