LSU TIGERS
Joe Burrow's hometown puts up 'Home of the Heisman' billboard to honor LSU quarterback
Athens, Ohio could not be more proud of Joe Burrow.
The largely overlooked former star quarterback of Athens High School had to work hard to even get a scholarship offer from Ohio State years before becoming an LSU legend on the gridiron. Burrow's story has been well-chronicled at this point but his first fans are still his biggest as Athens has never forgotten its favorite son.
Now that Burrow has captured the 2019 Heisman Trophy, the town wanted to do something special to honor the Athens native.
They came up with a "Home of the Heisman" billboard honoring LSU and Burrow's historic 2019 season.
Check out the billboard below, courtesy of LSU Athletics: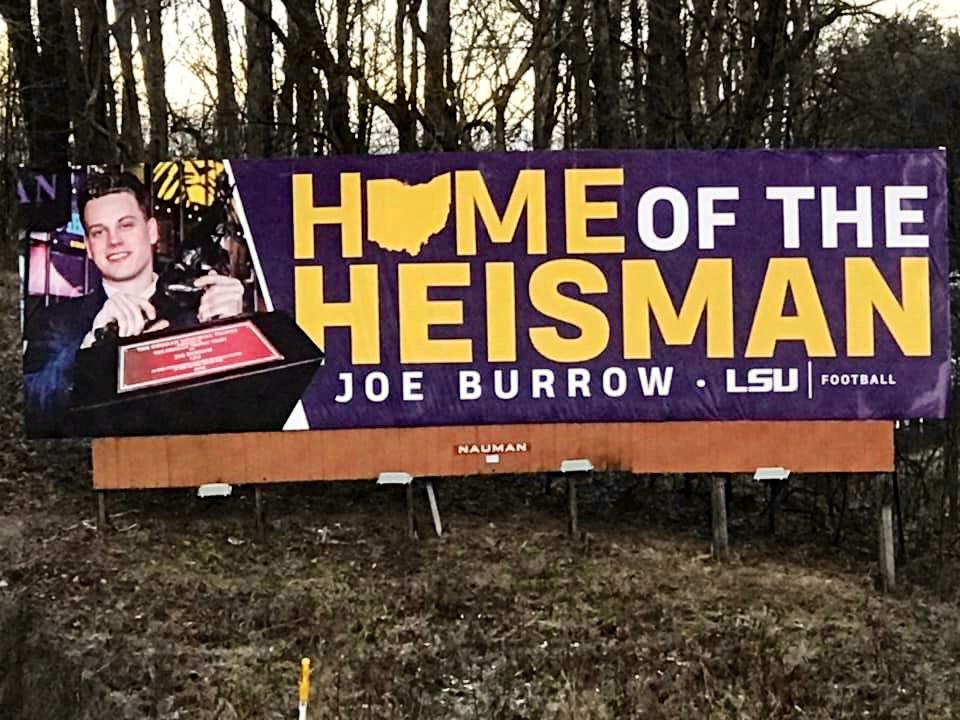 Read More
Louisiana sportsbooks are up and running. Residents in the state can now signup at one of the various sportsbook operators and begin betting on NFL, college football, NBA and more.