LSU TIGERS
LOOK: LSU fans start a GoFundMe page to raise money for '#FreeDevinWhite' billboards in Birmingham
LSU fans are irate with a fourth-quarter targeting call against star LB Devin White on Saturday night that will keep him out of the first half of next weekend's game against Alabama.
AD Joe Alleva has lobbied for the SEC to overturn the suspension, and some fans want to keep the pressure on.
As you can see here, one LSU fan has started a GoFundMe page to raise money for "#FreeDevinWhite" billboards to be placed in Birmingham — the home of the SEC headquarters:
Welp, we've reached the peak pic.twitter.com/59H91Su6x7

— Ross Dellenger (@RossDellenger) October 22, 2018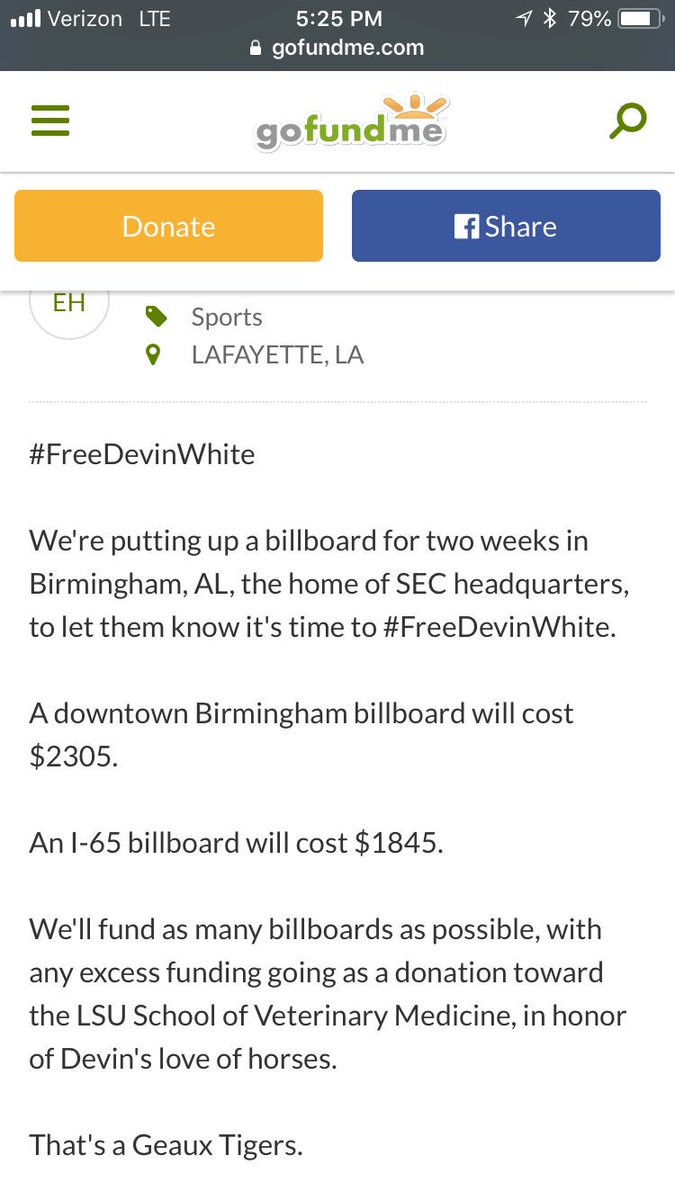 In only one hour, the campaign has raised $1,970 of its $2,305 goal, so it seems like a good bet that the billboards will be going up soon.
Any excess money is going to be donated to the LSU School of Veterinary Medicine in honor of White's love of horses, so that's a good side benefit to this plan.