LSU TIGERS
LSU vs. New Mexico: Final thoughts and a prediction
New Mexico figures to provide LSU with more of a challenge than Southern did.
And that could be a good thing for the Tigers.
When LSU came off a 1-point loss to Florida State in the season opener, it had the FCS and outmanned Jaguars waiting in Tiger Stadium. The Tigers led 37-0 at the end of the 1st quarter, and that was that.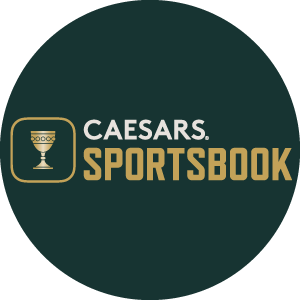 CAESARS SPORTSBOOK
+1K REWARD & 1K TIER CREDITS
SIGN UP BONUS
UP TO $1,250 ON CAESARS

The force with which LSU came out was impressive and reassuring to the faithful in what became a 65-17 thrashing. But head coach Brian Kelly started pulling starters at the start of the 2nd quarter, and the sparring session was short-lived for the primary players.
New Mexico is an FBS program. It brings a 2-1 record into Tiger Stadium on Saturday night.
The Lobos began the season with a 41-0 workout against Maine, a 31-14 loss to Boise and a 27-10 victory against UTEP in which it forced 7 turnovers.
They were scheduled to be a tuneup between the SEC opener against Mississippi State, which LSU won 31-16 last week, and the teeth of the conference schedule, which starts at Auburn next week.
But this game isn't likely to be 37-0 at the end of the 1st quarter. Kelly isn't likely to be pulling many starters early in the 2nd quarter. And the faithful might even experience some anxiety before this one is done.
That can be a good thing.
The Tigers (2-1) haven't reached a point where they can afford to squander too many game minutes for the sake of resting starters and giving backups experience.
They still have starters that need game reps — both individually and collectively. They still have to straighten out some things — like continuity on the offensive line, timing between Jayden Daniels and the wide receivers, communication on defense and virtually anything you can think of on special teams.
The next non-SEC opportunity doesn't come until Nov. 19, when UAB comes to Tiger Stadium for the home finale.
At that point, some rest for starters and experience for backups could come in handy.
But this week, Daniels and the offense will be facing a defense that is allowing an average of just 13.7 points per game. In addition to the 7 takeaways — 4 interceptions (including a pick-6, and 3 fumbles — the Lobos also had 13 passes defensed last week.
Malik Nabers had a good game last week, and Kayshon Boutte is still trying to regain the form he had prior to a pair of ankle surgeries. This defense should provide a good test for the passing game before returning to SEC play.
John Emery Jr. can continue trying to find his form in his 2nd game — and 1st set of back to backs — in more than 20 months.
Kelly and offensive line coach Brad Davis can give an offensive line unit a 2nd start for the first time this season — or see if the 4th unit is a charm — before it has to start blocking SEC defenders week after week after week.
The Lobos play a 3-3-5 scheme that is similar to the one Mississippi State plays and had a lot of success with last week. The Bulldogs shut out the Tigers for nearly a half and allowed just 10 points through 3 quarters.
LSU did score 21 points in the 4th quarter, but the 1st touchdown came on a 9-yard drive after a State fumble, and fatigue was as much of a factor in the next 2 touchdown drives as was the Tigers figuring out how to attack the scheme.
New Mexico doesn't have the talent that State has, but this matchup provides an opportunity for the Tigers to demonstrate continued growth on offense.
The Lobos don't have SEC explosiveness on offense, but they do provide an opportunity for coordinator Matt House to continue tinkering with his defense. The flip-flop of safeties Greg Brooks Jr. and Jay Ward has paid dividends, and the play of freshman linebacker Harold Perkins Jr. seems to demand an expanded role for him.
As for the special teams, every time the Tigers have an opportunity under game conditions to kick or punt, return a kick or a punt or try to score with a kick, it's an opportunity to fix something that needs fixing.
LSU still has a ways to go to get SEC ready.
So if the Lobos stick around for a while as 30-point underdogs, that could be concerning. But it could also be helpful in providing more meaningful reps.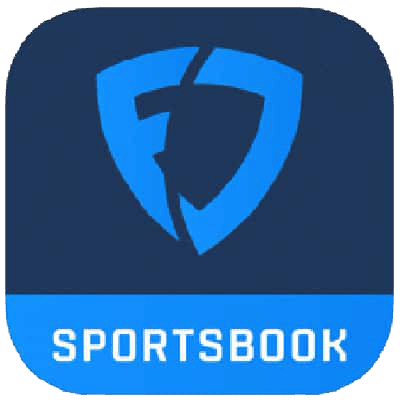 FanDuel Sportsbook
States: LA, KS, NY, TN, NJ, PA, IN, IA IL, WV, MI, CO, VA, AZ, CT
NEW USERS!
$1,000
NO-SWEAT BET
Prediction
LSU will try to build on the rushing success of last week (207) and transfer more of the burden from Daniels to the running backs. It will have some success, but continue to be inconsistent. The passing game will continue to grow incrementally.
The defense will be dominant for much of the game, and the special teams will continue to iron out its many weaknesses.
Eventually, Kelly will be able to pull his starters, but not as quickly as he did against Southern.
LSU 40, New Mexico 9