LSU TIGERS
Whoops! Auburn sending out recruiting graphic featuring Joe Burrow's Heisman Trophy
Someone messed up on this one.
Creating noteworthy graphics is just part of the game these days in the world of highly competitive college football recruiting but attention to detail is just as important.
That's a lesson being learned at Auburn this week as one of the school's recruiting graphics features Tigers offensive line target Jacob Hood standing next to a Heisman Trophy.
The only problem?
If you look closely at the trophy, the nameplate clearly says Joe Burrow.
Of course, Auburn has had three Heisman Trophy winners in its history. Why trophies won by Cam Newton (2010), Bo Jackson (1985) or Pat Sullivan (1971) weren't used seems strange.
Check out the graphic below: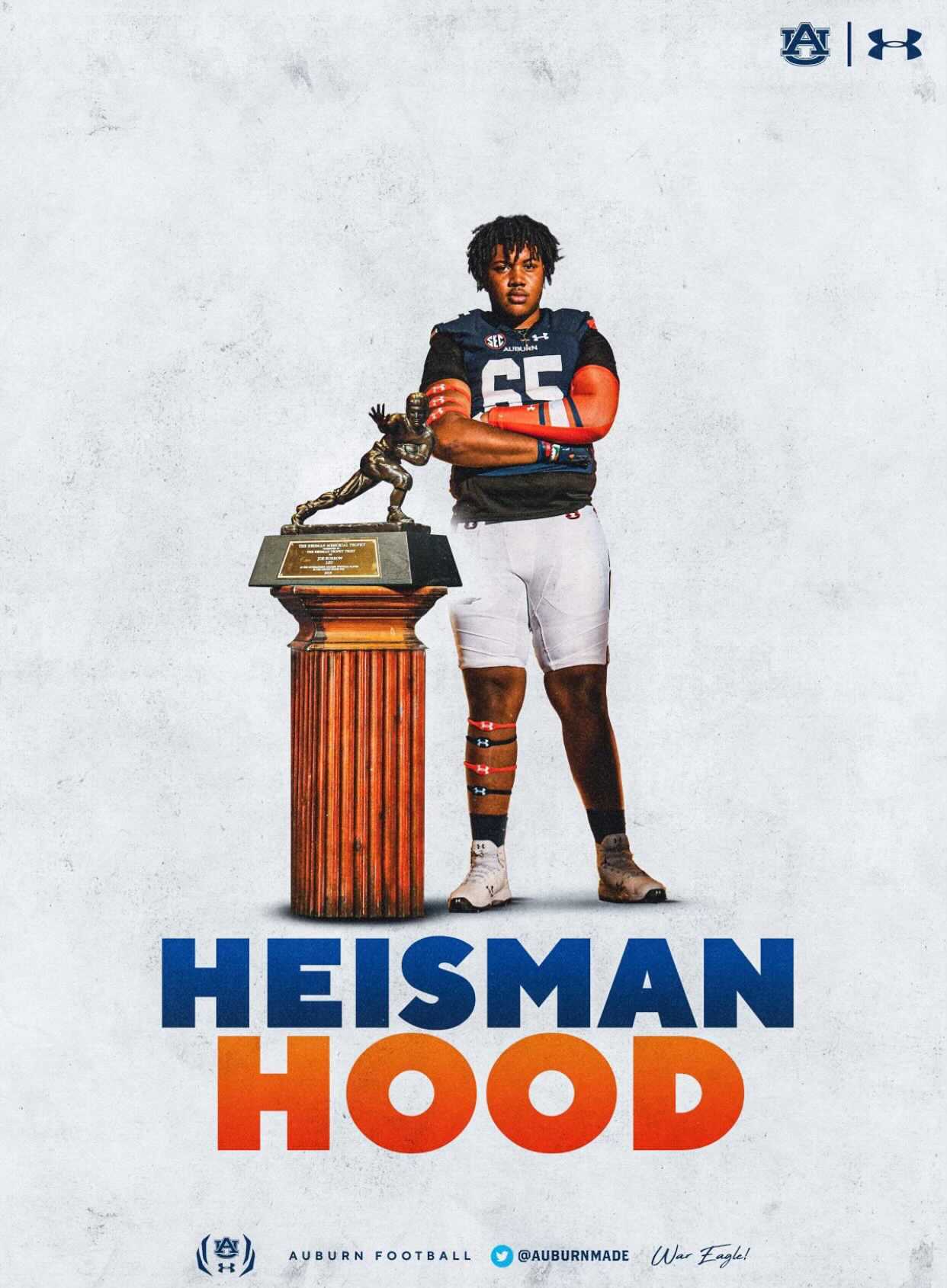 The reactions to this graphic were predictable:
They really didn't contribute THAT much to Burrow's Heisman…352 yards and 2 TDs wasn't terrible.

— Matt Chumley (@Ice83Matty) July 14, 2021
Why not use Cams!? LMFAOOOOO

— Nate Sheward™ (@nsheward2) July 14, 2021
Maybe the message here is "Auburn is such a good program we had a second half lead against the 2019 Heisman Trophy Winner two years in a row!

Why do you wanna know what happened in those second halves? It's not important!" https://t.co/3KjihiqrlQ

— Evan Saacks (@evansaacks) July 14, 2021
I don't know whether to find this funny or sad https://t.co/noD8Kysxkz

— roscoe dunjee (@twicetheMF) July 14, 2021