LSU TIGERS
Texas DB, top-70 2022 prospect, decommits from LSU
After being committed to LSU for over a year, West Brook standout Bryce Anderson has backed off his pledge to the Tigers.
The Beaumont, Texas native made the announcement Saturday on his Twitter account. Listed at 5-11, 187 pounds, Anderson is rated 4-stars, the No. 4 safety and No. 66 prospect overall nationally in the class of 2022 on the 247Sports Composite. He had been pledged to LSU since Sept. 1, 2019.
Anderson has 33 other scholarship offers including Alabama, Arkansas, Auburn, Florida (with departed Gator assistant Brian Johnson listed as the primary recruiter), Georgia, Mississippi State, Ole Miss, Tennessee and Texas A&M.
Entering Saturday, Anderson was the highest-rated defensive pledge in LSU's 2022 class with a Composite score of 0.9719. Pro-style quarterback Walker Howard is the highest-rated LSU 2022 commitment (0.9830) while cornerback JaDarian Rhym is now the Tigers' highest-rated defensive pledge in the class (0.9418).
Anderson's decommitment announcement and junior season highlights (via Hudl) can be viewed below: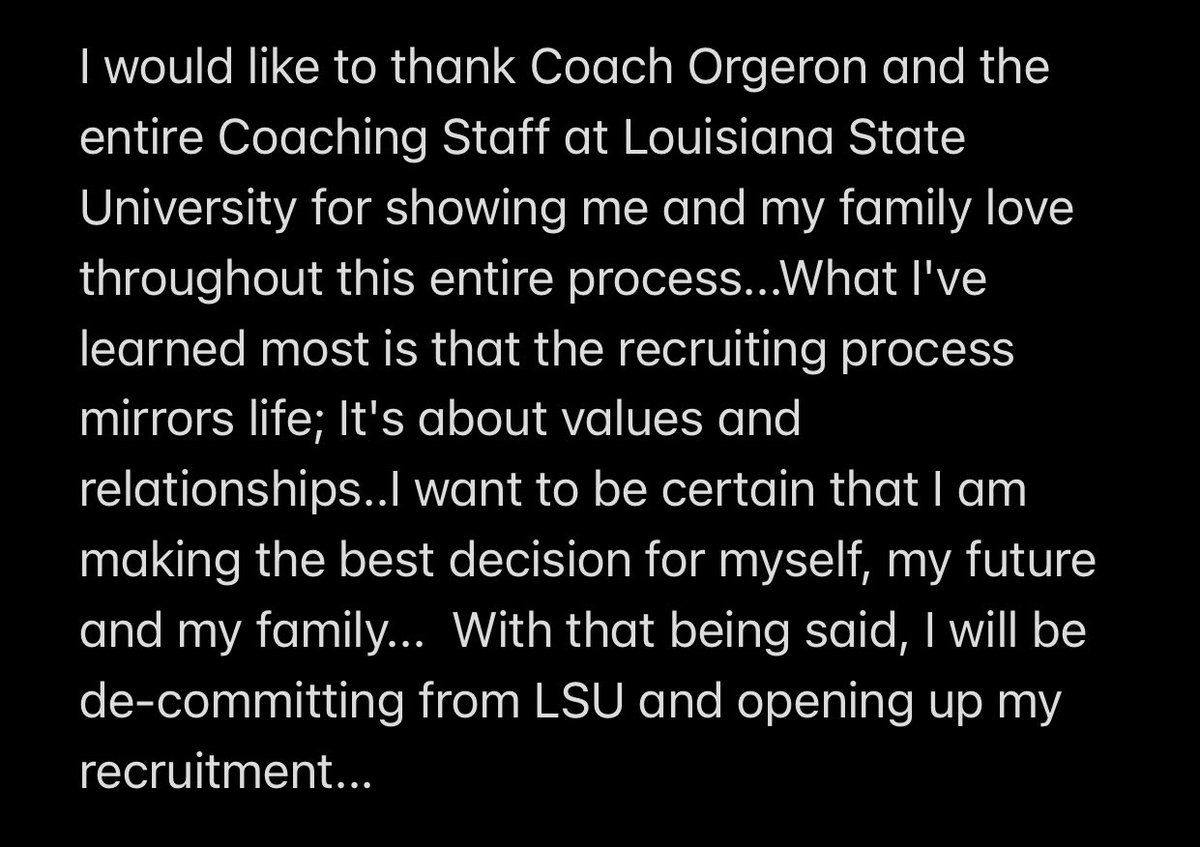 Read More
Sports betting in Louisiana is officially live in the great state of Louisiana. Whether it is betting on who will win the SEC this year or the next New Orleans Saints football game... if you live in Louisiana, you can now do it from your mobile phone.