NFL suspends Leonard Fournette for his role in brawl vs. Bills
Former LSU star RB Leonard Fournette was caught up in the middle of a brawl between the Jacksonville Jaguars and Buffalo Bills on Sunday.
Now, the Jaguars' star running back has been punished by the NFL for throwing punches during the game.
As you can see below, in addition to being kicked out of Sunday's game, Fournette will also be suspended without pay for next weekend's game against the Indianapolis Colts:
Here is the full announcement from the NFL on #Jaguars RB Leonard Fournette's 1-game suspension after his actions vs the #Bills pic.twitter.com/bvVbXXJlpm

— Ian Rapoport (@RapSheet) November 27, 2018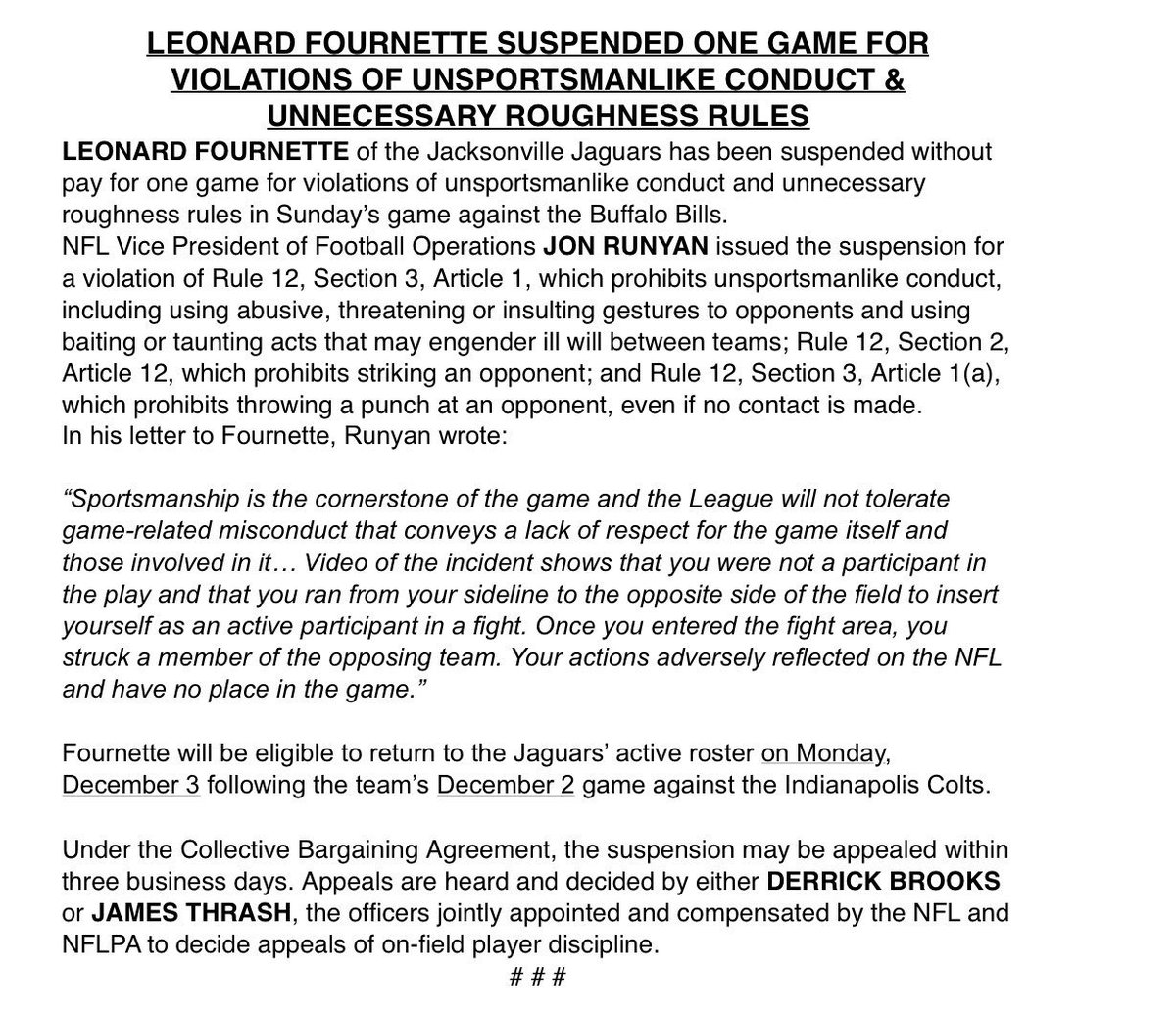 It won't matter that the Jags are without Fournette, as they are a very disappointing 3-8 after making it to the AFC title game last year and have lost seven games in a row.
Still, this will be a costly suspension for Fournette, and we'll see how the Jaguars use him down the stretch when he returns.