LSU TIGERS
Odell Beckham Jr. gives LSU football team special Beats headphones ahead of national championship game
The Christmas season is over, but Odell Beckham Jr. is still in a gift-giving mood.
The former LSU standout gave Tigers players Nike Air Max 720 sneakers on Christmas ahead of the Peach Bowl against Oklahoma. Now, ahead of the national championship game, he's sent the team another special gift: Beats Studio 3 wireless headphones.
Beckham's gift came with a message for the Tigers:
This is your opportunity to leave behind a legacy and write yourself into the history books, not just as undefeated national champions, but as legends. You're here for a reason, now make it count.

Best of luck men!
#GEAUXTIGERS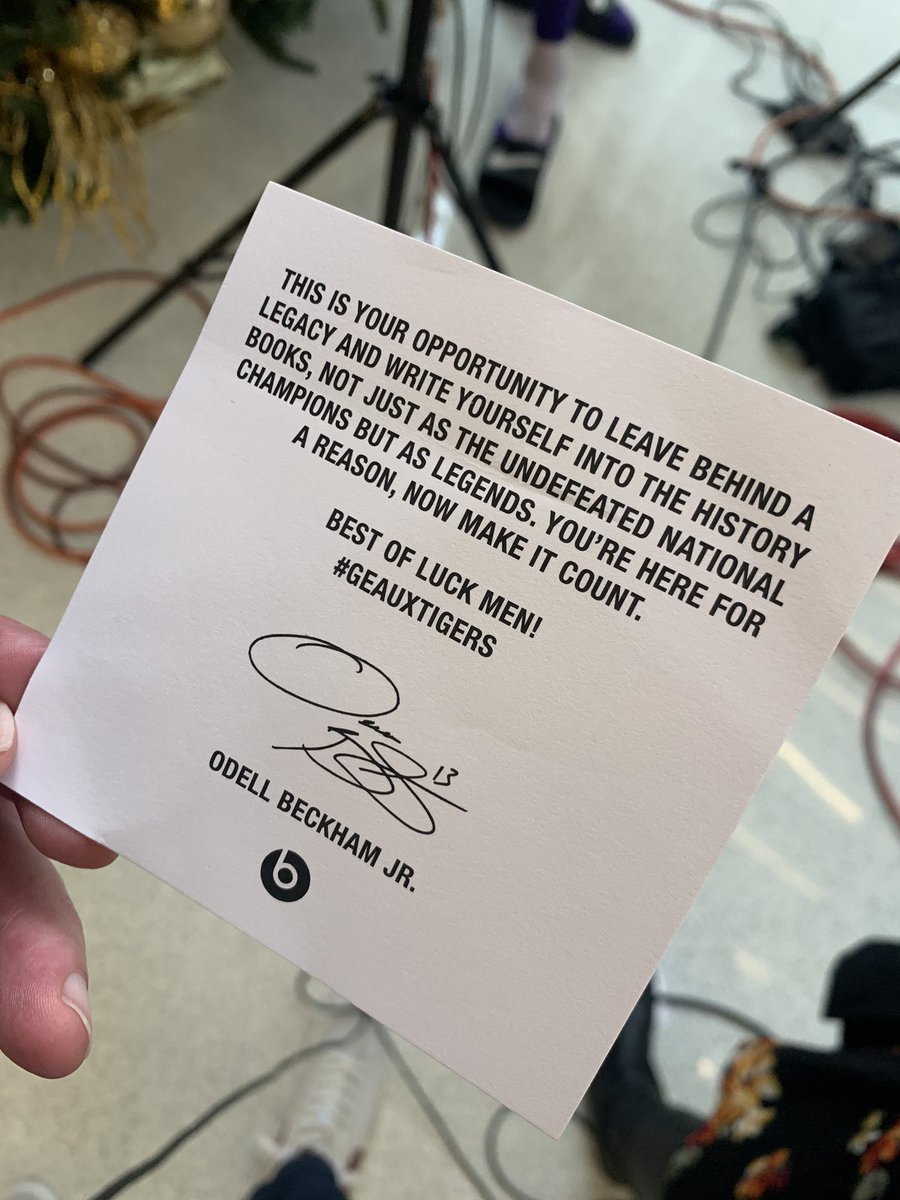 While the headphones are "from" Beckham, they were presumably donated to the LSU football team by Beats. Lebron James similarly arranged for Beats to donate headphones to the Ohio State football team. Teams are allowed to give players gifts valued up to a certain dollar amount ahead of the national game in what has been described as an NCAA loophole.
Tigers players are sure to appreciate Beckham's generosity. Beckham and the rest of Tiger Nation will be watching No. 1 LSU on Monday night.