LSU TIGERS
Photo: LSU reveals Citrus Bowl uniform
While some teams like to break out alternate uniforms for bowl games, or wear all one color, LSU is going with its classic look.
The team's equipment staff shared a photo on Twitter of the uniforms for Saturday's game against Louisville: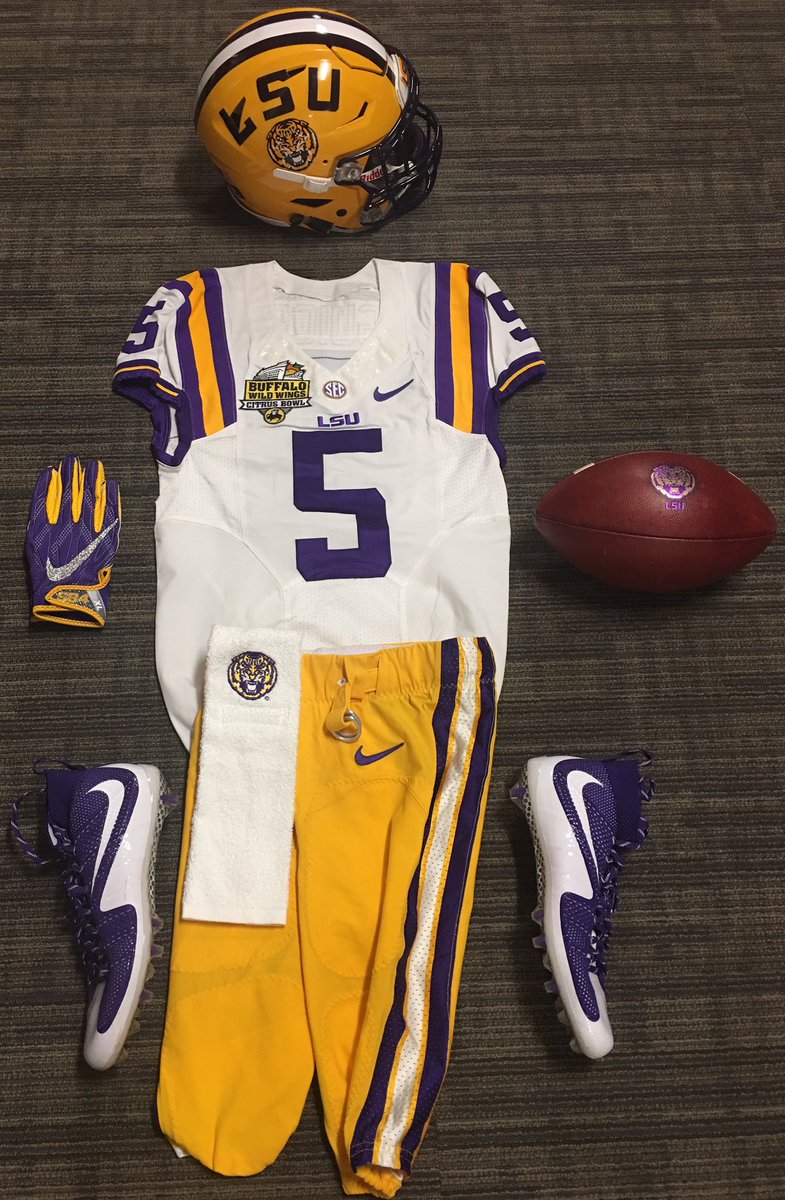 It's fitting that RB Derrius Guice's uniform is shown above to display the Tigers' look. Guice will be leading the way on offense, as Leonard Fournette has opted to not suit up against the Cardinals and avoid further injuring himself before the NFL Draft. Fournette's decision to sit out has sparked a hot debate in the college football community about players skipping bowl games in their final seasons.
The Citrus Bowl starts a big day for college football, with kickoff scheduled for 10 a.m. CT on ABC.
Read More
Sports betting in Louisiana is officially live in the great state of Louisiana. Whether it is betting on who will win the SEC this year or the next New Orleans Saints football game... if you live in Louisiana, you can now do it from your mobile phone.