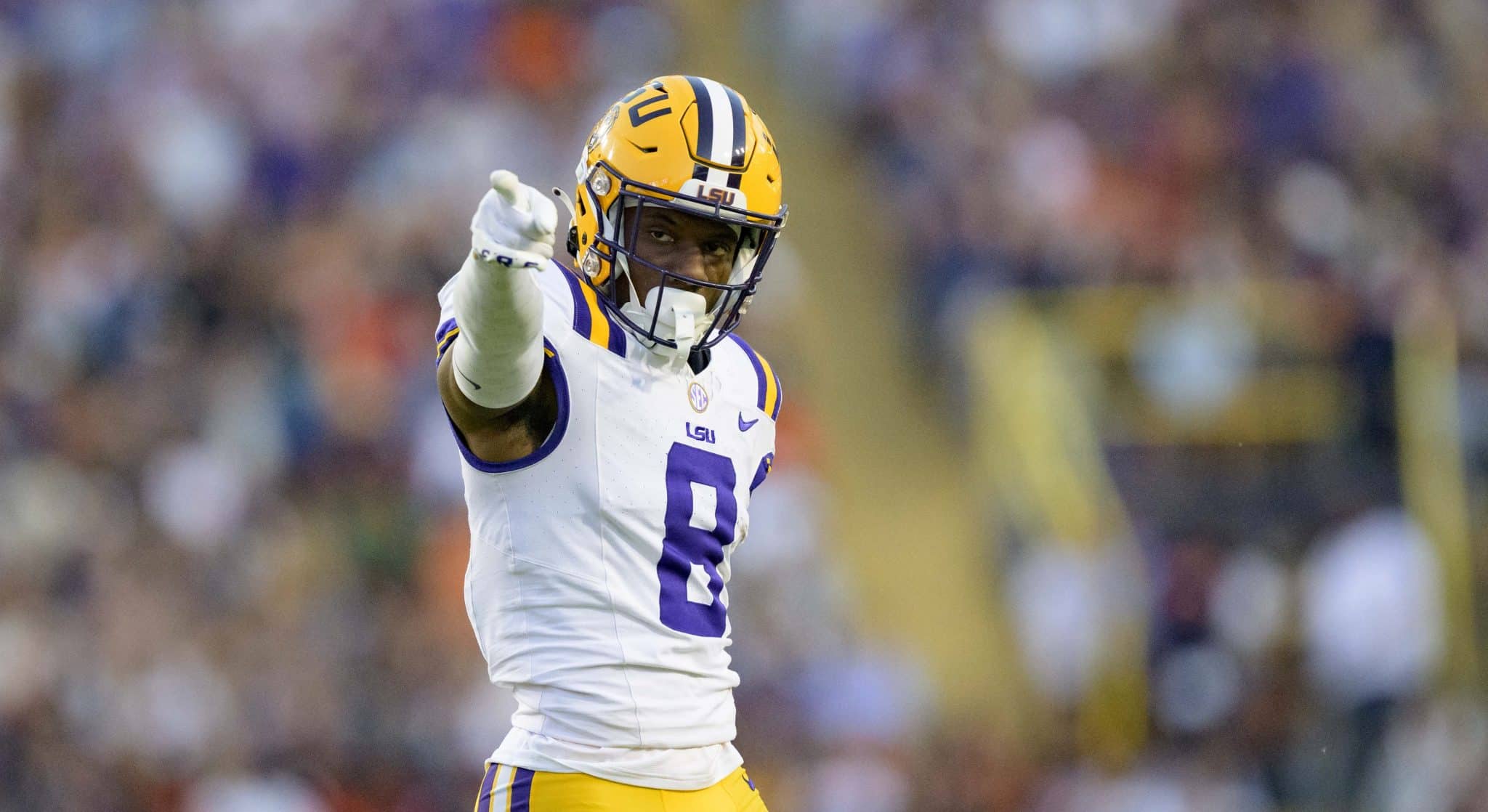 LSU TIGERS
Tell the Truth Monday: LSU could be an incredibly intriguing and fun bowl team, but there's a catch
Bowl scouts around the country should have taken note of LSU's game Saturday night.
The Sugar Bowl and the Rose Bowl wouldn't have been interested because they're tied up as sites for the CFP semifinals and any potential for the Tigers being candidates for a CFP berth fizzled weeks ago.
And things get a little complicated with conference tie-ins and selection order, but any bowl that could be in line to extend an invitation to LSU should be planning that invitation.
It's not that a victory against Sun Belt Conference foe Georgia State – even one as decisive as the 56-14 blowout in Tiger Stadium – would open eyes particularly wide.
But the Tigers reinforced the notion that they have virtually everything that a bowl game could want in one of its participants.
It's Tell the Truth Monday, penultimate regular-season edition, and the truth is that LSU's postseason prospects are less attractive than the Tigers had hoped going into the season.
But it's also true that they are going to have a lot of folks lined up to try and land them for their bowl.
LSU's record isn't all that great – 8-3 overall and 5-2 in the SEC going into the finale against Jimbo Fisher-less Texas A&M next Saturday in Tiger Stadium.
The Tigers' CFP ranking is kind of nice at No. 15, which probably isn't going to change much unless No. 16 Iowa leapfrogs LSU now that the Hawkeyes are headed to the Big Ten title game.
But the truth is that for teams that don't make it into the CFP, their final regular-season ranking doesn't mean a whole heck of a lot, especially for teams like the Tigers, whose end-of-season ranking is far below its preseason ranking (No. 5).
And the bowls that are scrambling to find the best match-up they can get are looking less at rankings and more at teams that will bring a lot of visitors to their city, attract a lot of viewers and provide an entertaining game.
Traditionally LSU travels very well to very big bowl games, though the disappointment of this season might lead some regular travelers to stay home if the Tigers don't wind up in an attractive, relatively unfamiliar location not too far from Louisiana.
But there's no question that LSU has the attracting-viewers and providing-an-entertaining-game elements well in hand.
The Tigers have the most dynamic player in college football in Jayden Daniels. He reinforced that truth against the Panthers by accounting for 8 touchdowns (6 passing and 2 rushing) to tie Joe Burrow's school record. He passed for more than 400 yards and rushed for just 4 shy of 100 while going over 1,000 for the season.
But it's not just Daniels who makes LSU so much fun to watch.
His dynamic group of receivers – Malik Nabers (80 catches, 1,424 yards, 17.8 yards per catch, 12 touchdowns), Brian Thomas Jr. (55-1,021-18.5-14) and the emerging Kyren Lacy (23-448-19.5-6) – are all integral players in Daniels' band.
So the Tigers' offense is a dream come true for the brass of any bowl game, and to be perfectly honest on Tell the Truth Monday, the Tigers' defense has a hand in making this team attractive.
Bowls aren't looking for a beat-down like the one LSU gave to Georgia State (or the 63-7 beat-down it gave to a depleted Purdue team in the Citrus Bowl on Jan. 2). They're looking more for shootouts – such as the Tigers had in wins against Arkansas (34-31), Missouri (49-39) and Florida (52-35) as well as in losses against Ole Miss (55-49) and Alabama (42-28).
Any bowl opponent is going to have a hard time keeping up with Daniels and the LSU offense, but the LSU defense can be counted on to lend a hand and contribute to a very entertaining bowl game.
The big-picture truth is that all this bowl attractiveness is in the eye of the beholder – and isn't what Daniels or his teammates or head coach Brian Kelly and his staff or Tiger fans wanted this season.
This season is going to be a disappointment overall because all those folks around LSU were hoping the Tigers would be attracting attention from the folks selecting the 4 teams worthy of competing for the national championship – not attracting attention from those seeking to liven up some generic bowl diversion.
And speaking of disappointment, whoever winds up with the Tigers could be in for a big 1 themselves.
That's because Daniels – as well as Nabers and Thomas – will be a prime candidate to join the growing trend of opting out of bowl games to stay healthy and focus on the NFL Draft.
And that's the truth.
Read More
Sports betting in Louisiana is live and running. Whether it is betting on SEC football or LSU football games or the Heisman race each year, if you live in Louisiana, you can now do it from your mobile phone.