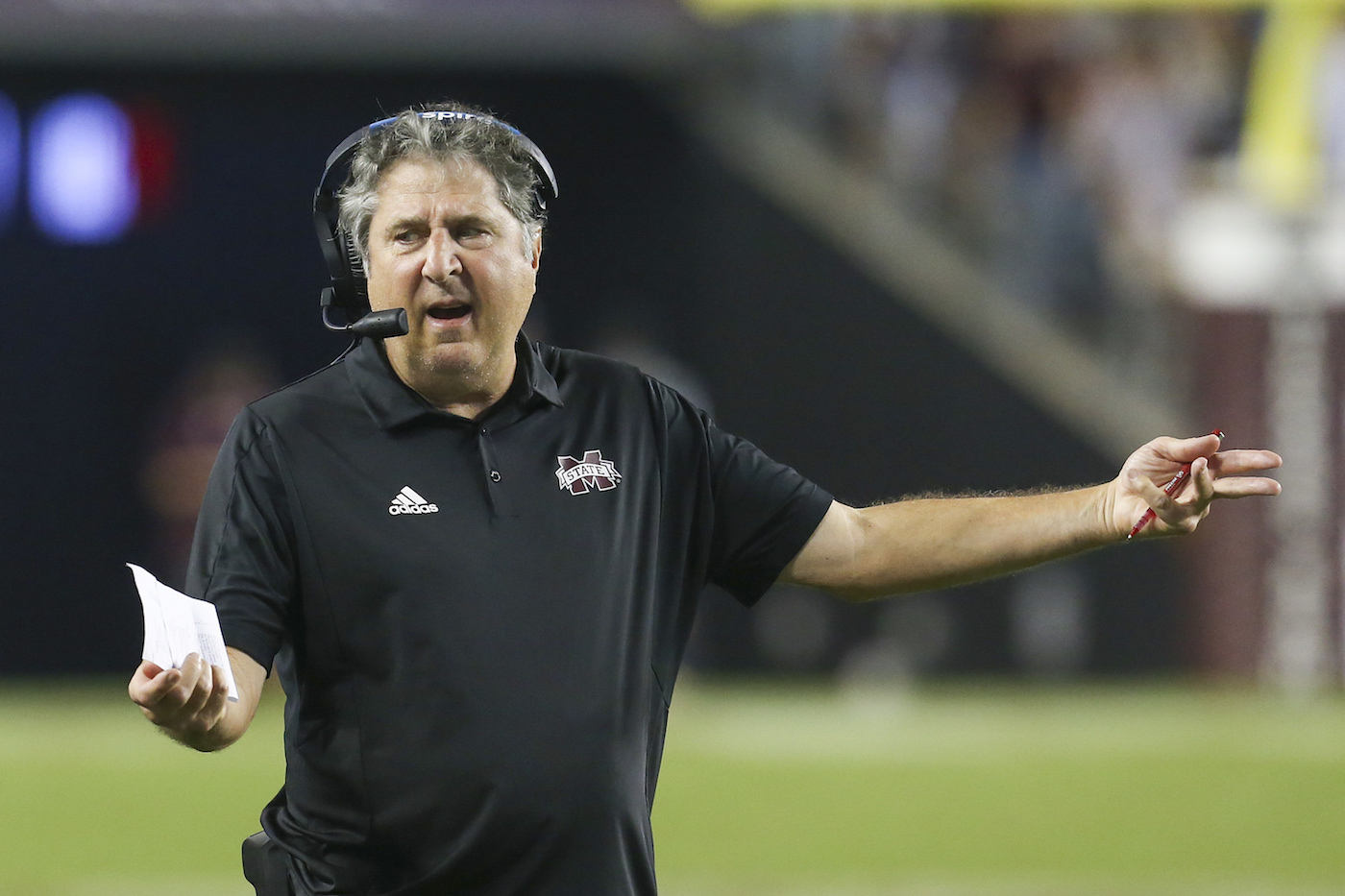 MISS STATE
6 questions I still have as Mississippi State enters the offseason
Mike Leach is entering his 3rd season as Mississippi State's head coach.
The Bulldogs return 8 starters on offense and 8 starters on defense from a bowl team last season.
So Leach is establishing some consistency, but State does have its fair share of uncertainty coming out of spring practice, which concluded Tuesday.
He and his staff have plenty of time to sort out the remaining position battles before Memphis shows up in Starkville for the season opener Sept. 3.
But there is still sorting out to be done.
Here are 6 questions I still have as Mississippi State enters the offseason:
1. Who are going to be the tackles?
Leach recently called the offensive line "a work in progress," which primarily means identifying the successors to left tackle Charles Cross, who's headed to the NFL, and right tackle Scott Lashley, who ran out of eligibility.
The key is finding the 5 best players and periodic absences due to nicks required some shuffling along the line during the spring.
Leach has praised JUCO transfer Percy Lewis, sophomore Albert Reese IV and versatile veterans Kwatrivous Johnson, Kameron Jones and Nick Jones as tackle candidates.
Lewis is still learning, but he has helped himself by losing some 35 pounds and hopes to drop another 15 or so. If he does he could be the starter on the left side.
Reese has shown a lot of improvement from his freshman season when he was Lashley's understudy, but Middle Tennessee State transfer Steven Losoya could push him.
2. Who will be the primary playmakers among the wide receivers?
State has a lot of productivity returning, but Leach uses a bunch of receivers and likes them to be interchangeable, so roles are yet to be finalized.
In addition the Bulldogs have to replace Makai Polk, who set school records in his 1 season last year, as well as fellow starter Malik Heath, who transferred to Ole Miss.
The returnees who were most productive last season were Jaden Walley, who is explosive, and Austin Williams, who has one trait lacking in many of the other competitors – consistency.
They should be the leaders in reps.
Leach has cited inconsistency as a factor slowing the development of receivers such as Caleb Ducking, Lideatrick Griffin, Rufus Harvey, Antonio Harmon, Rara Thomas, and Jamire Calvin.
Two transfers – Justin Robinson (Georgia) and Jordan Mosley (Northwestern) – had catching up to do mentally during the spring and could accelerate their development during the summer.
3. Can DeShawn Page steal a starting spot among the linebackers?
State has 3 solid, experienced linebackers in Nathaniel Watson, Tyrus Wheat and Jett Johnson.
Defensive coordinator Zach Arnett has said the veterans' track record has allowed younger players to get more developmental reps in the spring and Page, who played in every game last season as a reserve and special-teams contributor, in particular, took advantage.
Arnett said the veterans "better be ready because DeShawn is ready to take some reps away from them with the way he's playing."
4. Will there be a newcomer in the mix at safety?
The Bulldogs lost starting safety Fred Peters from last season and they have 3 returning seniors with lots of experience – Jalen Green, Collin Duncan and Shawn Preston.
But can an experienced newcomer – former West Virginia DB Jackie Matthews – or an up-and-coming returnee – second-year safety Corey Ellington – claim a spot in the first unit?
5. Can CB Emmanuel Forbes mitigate the loss of Martin Emerson?
State is optimistic that Forbes can ascend to Emerson's role as the No. 1 cornerback, but can he be as good and can his successor as the other starter be as a good a complement to him as he was to Emerson?
Forbes has 8 interceptions as a Bulldog, and his 3 returns for touchdowns are the most in FBS.
Highly touted JUCO transfer and converted quarterback DeCarlos Nicholson, veteran Decamerion Richardson, who had a strong spring, and Alabama transfer Marcus Banks are battling it out.
6. Who will be the kicker?
Two newcomers are vying to be the kicker, but Leach has said that regardless of which one wins, "It's a lot better than last year."
MSU missed 11 field-goal attempts last season, the most in the country and by far the most in the SEC. They made just 14-of-25.
The impact was significant last season, but Coastal Carolina transfer Massimo Biscardi and Northern Colorado transfer Ben Raybon both appear capable of providing a solid upgrade.
The place-kicking and kickoff duties are both open and it's possible the 2 kickers could split the duties.