MISS STATE
Former Mississippi State coach Joe Moorhead burns would-be troll on Twitter
No. 23 Iowa State was the first ranked team to suffer a loss during the 2020 season, going down at home against Louisiana on Saturday afternoon.
That sparked some frustration from Iowa State fans and jokes from fans elsewhere across the country, but former Mississippi State coach Joe Moorhead shut down one would-be troll.
As you can see below, when a fan tweeted that Moorhead must be the new OC at Iowa State, Moorhead shot back with some facts: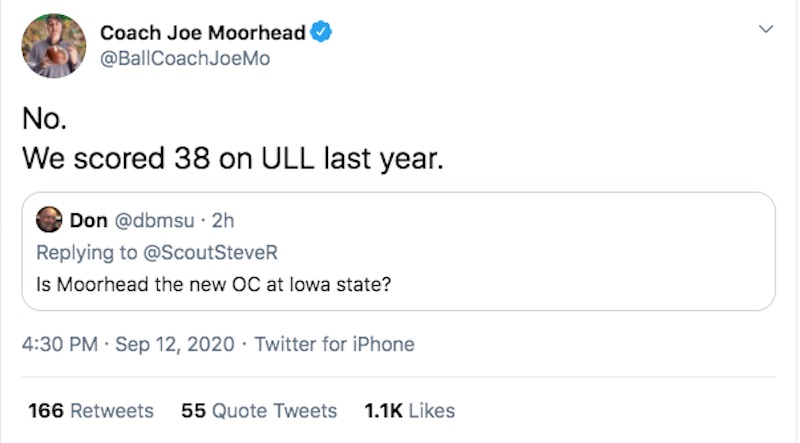 Zing. If you come at Moorhead on Twitter, you'd better have your facts straight, apparently.
The original tweet from the fan has since been deleted, but the internet never forgets.