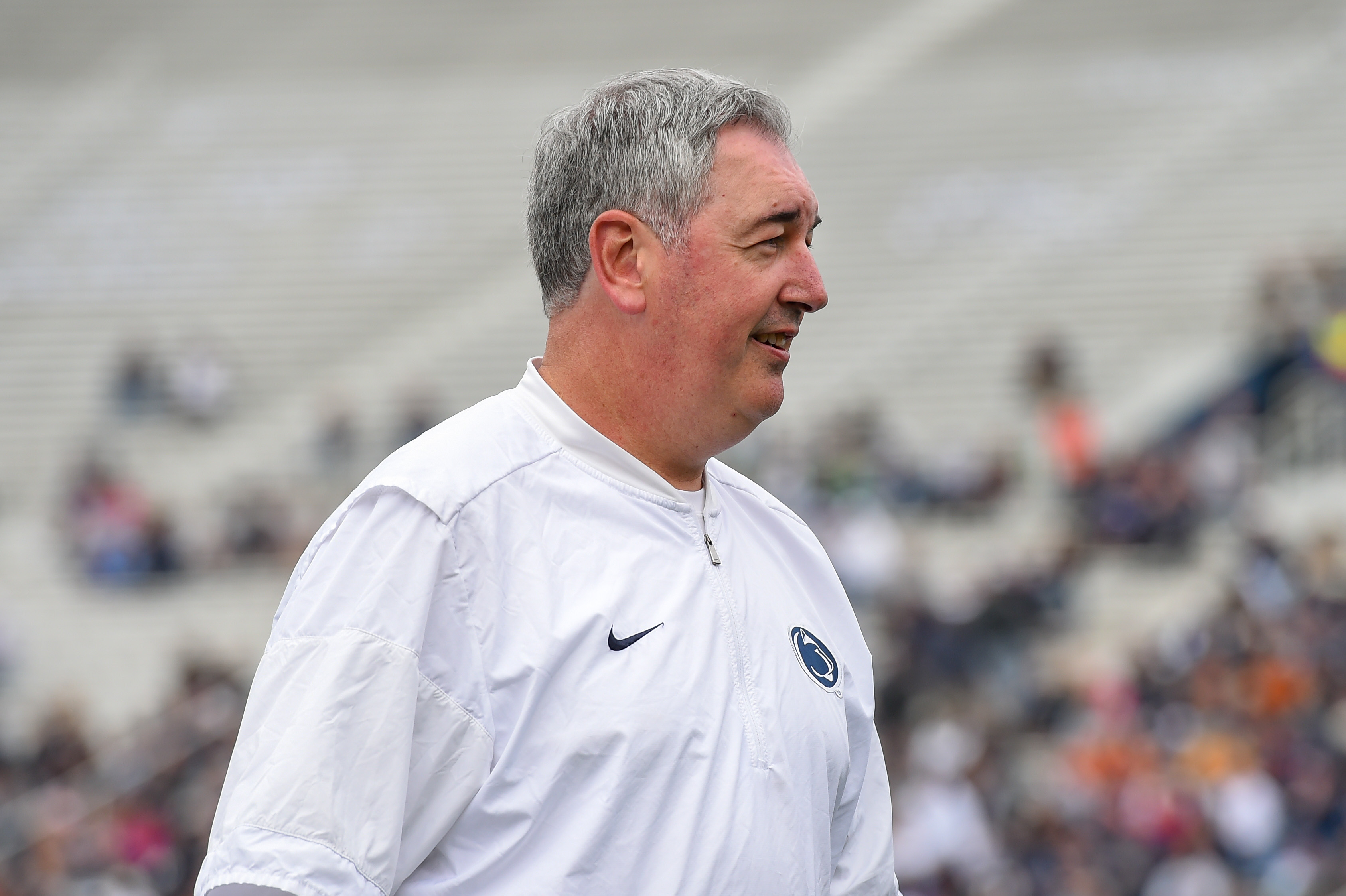 MISS STATE
How Mississippi State recruiting has changed with Joe Moorhead in charge
It's time to find out what the Mississippi State football program is made of.
Dan Mullen had been the Bulldogs coach since 2009, before recently taking the job at Florida. He helped guide the Bulldogs to a Associated Press No. 1 ranking at one point. But some think Mullen maxed out his potential at Starkville.
Now we'll see if Joe Moorhead, the former Penn State offensive coordinator, can have success similar to Mullen. Moorhead's track record looks good, being a part of teams that went 21-5 the last two seasons. In 2016, 247 Sports named his offensive coordinator of the year.
Now, the former former Fordham coach and quarterback must find a way to replicate that success in Starkville. Many Bulldogs fans are optimistic about what he brings. Offensively, it doesn't look Mississippi State will take a step back.
Here's how the Bulldogs are faring in recruiting as of late.
Recent decommits
LaDarrius Bishop
LaDarrius Bishop is a two-way player from Ashdown High School in Arkansas. He will likely play in the secondary in college. It doesn't look like Mississippi State fans will see the 3-star recruit in maroon and white.
Bishop decommitted from the Bulldogs on Dec. 10 and the program lost Bishop to a competitor in its own division — the Arkansas Razorbacks. Bulldogs secondary members Lashard Durr, Tolando Cleveland and J.T. Gray are graduating so Bishop would have been a good addition.
https://twitter.com/ladarrius_09/status/940059900800933889
Recent commits
The Bulldogs haven't had a single player commit to the program in more than a month. But the class they have seems to be shaping up quite nicely.
Stephen Guidry
Stephen Guidry is the no. 1 junior college wide receiver eligible to play in 2018. He committed to Mississippi State in September after decommitting from LSU in April. Guidry had offers from Alabama, Auburn and a collection of other great FBS programs. At the moment, he's riding with the cowbells.
https://twitter.com/killsgettem/status/936319972019769346
Quick analysis
Mullen's recruiting classes averaged about No. 26 in the national rankings in his years in Starkville. Though he didn't do most of the legwork, Moorhead's class is at No. 23 and the seventh-best in the SEC as of Sunday. That's a start with 20 hard commits.
Moorhead and Mullen both have a great track record with run-pass option plays. These plays are very unique and not easy to defend against when run correctly. Every coach brings in a different style, even if they run very similar schemes.
For example, Penn State used a H-back on certain downs. The Nittany Lions also ran the ball far less this season than the Bulldogs did in the regular season; MSU has had 569 rushing attempts to 403 for PSU. The passing game was a different story. Under Moorhead, Penn State threw 417 times; MSU had 333 attempts.
Coaches adapt a lot of times based on their personnel. Trace McSorley is a better passer than Nick Fitzgerald, giving Moorhead more reason to chuck the ball than Mullen had. Regardless, the new Mississippi State coach is coming in with a form of spread, similar to what Mullen has run over the years. The game plan won't change dramatically like if Paul Johnson came to town with his "Rambling Wreck" offense.
Mississippi State has 10 offensive commits, eight defensive and two athletes on its board. Moorhead is an offensive guy and will likely seek more recruits on that unit.
Early signing starts Wednesday. Moorhead and his staff will put a lot of effort into signing many of these players early in this 72-hour period. It does hurt the Bulldogs coach that he hasn't been in this terrain before recruiting players and that could haunt him in a couple of days.
Judging by his resume, Joe Moorehead very well could be a great coach for Mississippi State. However, his lack of ties to the South seems to be hurting MSU in recruiting in the immediate. Something to watch as early signing period approaches

— SEC Mike (@MichaelWBratton) December 12, 2017
This is also Moorhead's first big head coaching gig. The only other time he has been a head coach was at Fordham. The recruiting expectations at Mississippi State are a lot more strenuous than at his alma matter.