MISS STATE
Mississippi State running back announces he's entering the NCAA transfer portal
The Mississippi State Bulldogs have experienced a number of players entering the NCAA transfer portal during Mike Leach's first year at the helm of the program.
On Thursday, the Bulldogs had a sophomore running back declare his intentions to transfer.
As you can see below, RB Lee Witherspoon took to Twitter to announce he'd be entering the transfer portal:
https://twitter.com/LeeWitherspoon9/status/1347222294842789888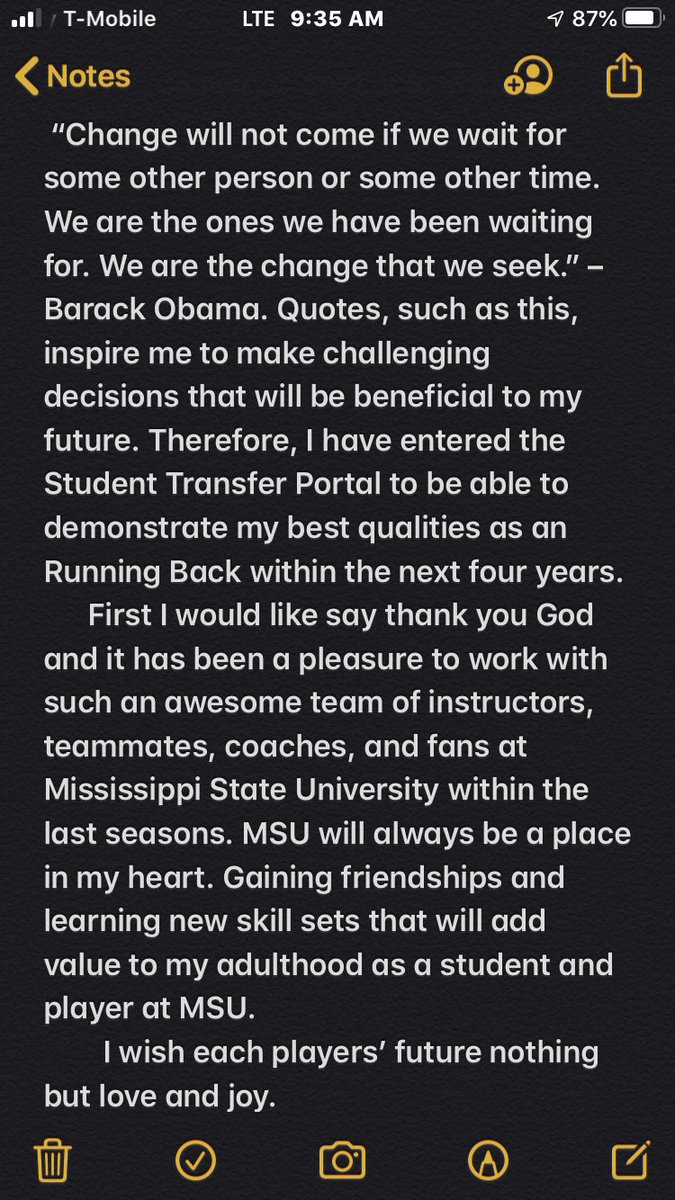 Witherspoon was a 3-star prospect out of Alabama in the 2019 class. Per the 247Sports composite rankings, he was the No. 45 athlete in the class of 2019 and the No. 27 overall recruit from the state of Alabama.
Witherspoon played in 10 games this season. He ran for 26 yards on 4 carries and had 9 catches for 49 yards. We'll see where he ends up next.