MISS STATE
Photo: Miami (Ohio) fan with embarrassing sign fail
After an 0-6 start to the season, the Miami (Ohio) RedHawks are excited to be bowling, riding a six-game winning streak into the postseason.
One RedHawks fan at the St. Petersburg Bowl wanted to make an anti-Mississippi State and SEC sign. It didn't come out very well, as the folks at reddit's /r/CFB noticed something didn't look quite right: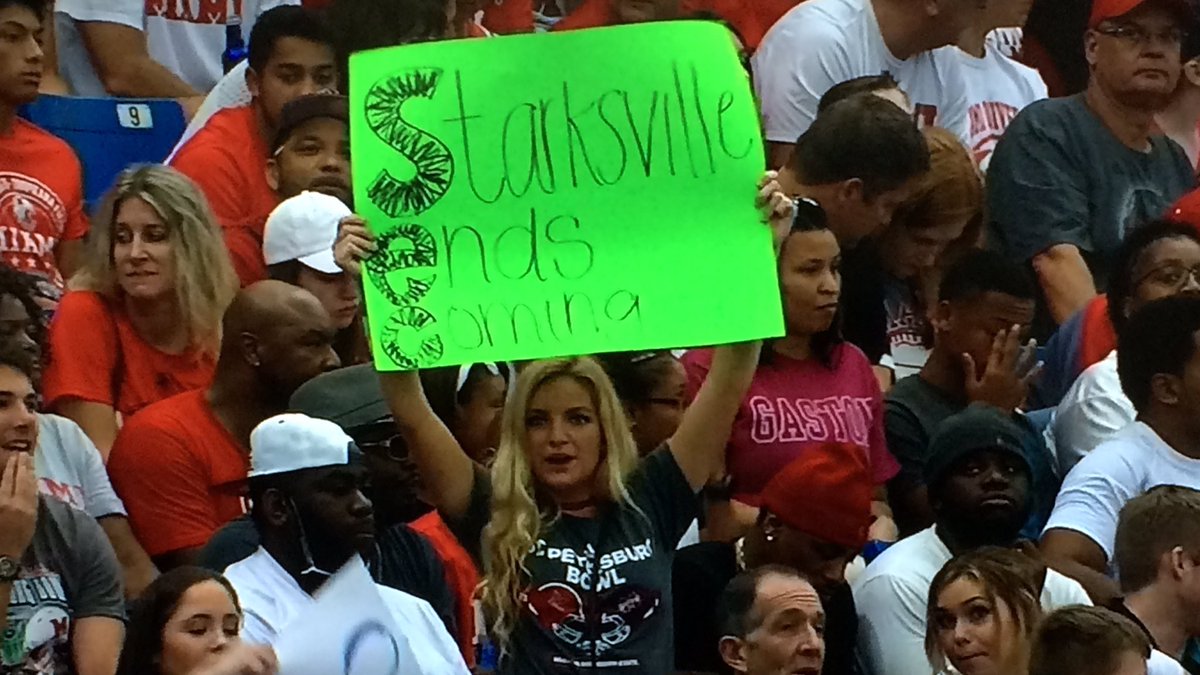 We're guessing she's going for "Starkville's End's Coming." But maybe she's warning everyone about something going on in a town called Starksville. We may never know.