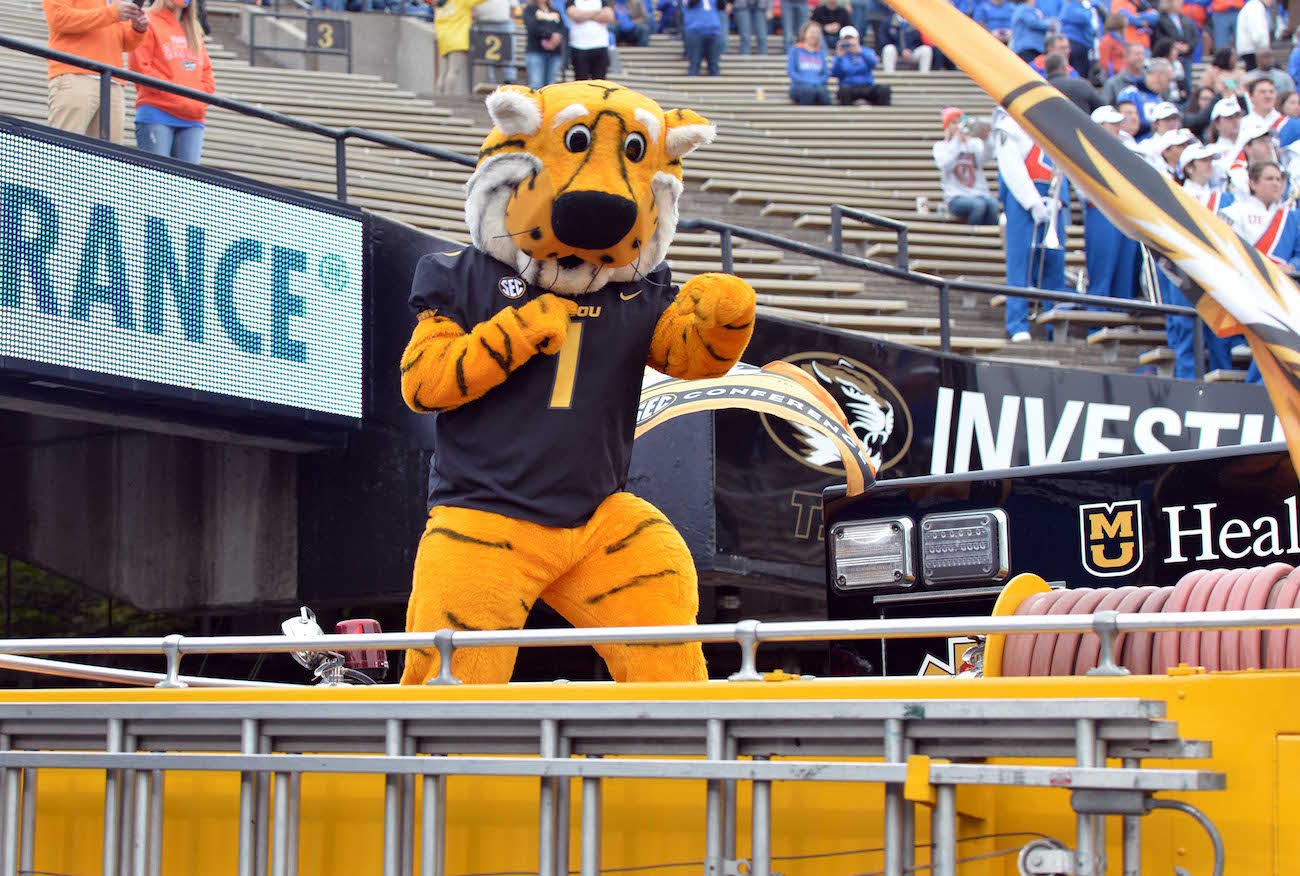 MIZZOU
5 takeaways from Mizzou's Early Signing Period
The Missouri Tigers entered the first day of the Early Signing Period with a new head coach — Eliah Drinkwitz. There were some major recruiting question marks entering Wednesday, but many of them were answered by Wednesday afternoon.
The first day was a mixed bag of results for Drinkwitz and his staff — plenty of good, but also some bad.
The class currently ranks No. 80 in the nation and No. 13 in the SEC, per 247Sports.
So, let's take a look at some of the biggest takeaways from the first several hours of the Early Signing Period:
1. They got their guys
After Barry Odom was fired, 4-star WR Javian "J.J." Hester backed off his pledge to Mizzou, as did highly coveted 3-star RB Elijah Young. However, on Wednesday, both guys signed with the Tigers.
That's huge for Drinkwitz and his staff. Both of those players could be major contributors to the Mizzou offense as early as this fall. Clearly, what Drinkwitz is saying is appealing to recruits.
Having Hester, 3-star WR Jay Maclin and Young on board, along with some key St. Louis recruits (more on that later), is huge for the Tigers.
2. The Battle Line Rivalry is heating up
Arkansas and Mizzou fans alike have long downplayed their rivalry, but with Barry Odom taking the Arkansas defensive coordinator job, things are heating up. That led to some fireworks on Wednesday.
3-star RB Dominique Johnson flipped from Mizzou to Arkansas, as did 3-star OL Ray Curry Jr. The Johnson case was interesting, as a member of Johnson's family said they were lied to by Drinkwitz himself:
In a (now deleted) tweet, a family member of Dominique Johnson calls out new Mizzou coach Eli Drinkwitz for "deceit." Johnson was committed to Mizzou, ended up signing with Arkansas. pic.twitter.com/BRBkC1SpTM

— RedditCFB (@RedditCFB) December 18, 2019
Of course, this is all suspect, as it's quite possible Arkansas (and even Odom himself) lied to Johnson's family about Drinkwitz's plans. Recruiting is always a bit shady, and that seems to be what's going on here.
At the very least, the Battle Line Rivalry is fully on. Should be fun to see how it plays out.
3. The St. Louis connection
It's no secret that recruiting St. Louis is a huge key to success for Mizzou, no matter who the coach is. So, in that regard, it was good to see the key St. Louis commits keep their pledge to the Tigers on Wednesday.
3-star OL Drake Heismeyer and 3-star WR Jay Maclin were the big ones, as was 3-star QB Brady Cook. Of the Tigers' 10 early signees, 4 came from the St. Louis area and 1 is from Mizzou's backyard in Columbia.
This was Drinkwitz's first go-round as Mizzou's head coach, and he had to scramble. The key moving forward in 2021 and beyond will be to ensure more of the top Missouri recruits come to Mizzou. This year, none of the top 9 Missouri recruits will be putting on a Tiger uniform as of now (No. 2 Dontae Manning remains uncommitted). That needs to change.
4. Will the Tigers snag some JUCO players?
Thus far, the Tigers haven't mined the 2020 JUCO ranks for players. With more time to evaluate that level, Drinkwitz may add a couple of players to the mix.
However, that seemingly will have to wait until February at this point. One possibility? JUCO CB Art Green, who is a Missouri native and played for Hutchinson Community College in Kansas. He's only taken an official visit to Tennessee, so perhaps Drinkwitz and the Tigers could make a late push for him.
Other than Green, there are a handful of other interesting candidates out there at the JUCO level, too.
5. There's still a lot of work to be done
Even with a 5% reduction in scholarships coming as part of the Tigers' (cough, ridiculous, cough) NCAA punishment, the Tigers still have some work to do with this class. It likely won't go above 20 players, but with only 10 guys signed so far, there's some wiggle room.
It'll be interesting to see where the Tigers go to fill the few remaining spots. They may have to wait to see who is still available ahead of the original signing day in February, but with many top teams filling up their classes already this week, there may be less competition.