MIZZOU
LOOK: Snow falls at Faurot Field as Mizzou prepares for what could be coldest kickoff since 2000
As we inch closer to winter, it appears the cold weather has already hit the Midwest, particularly the state of Missouri.
As the Tigers prepare to host Vanderbilt on Saturday, they're dealing with some very winter-like conditions, including snow.
In the photos below, you can see the snow falling at Faurot Field on Thursday night — less than 48 hours before kickoff of Saturday's game:
https://twitter.com/MizzouFootball/status/1060745451895435264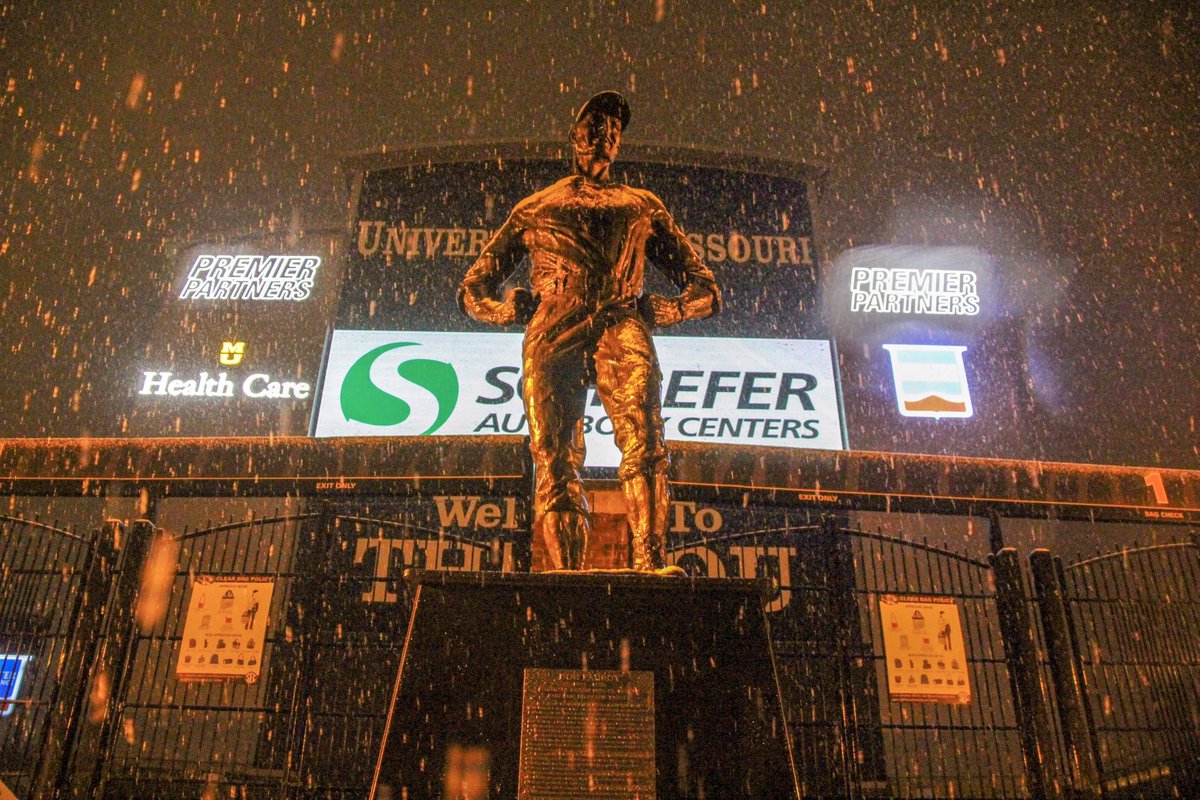 Per Kevin Fletcher, the projected kickoff temperature for Saturday's game is 28 degrees, and that would be the Tigers' coldest game since at least 2000:
AccuWeather is projecting a 28-degree kickoff for tomorrow morning vs. Vanderbilt.

That would match the coldest kickoff for a Mizzou football game, home or away, since at least 2000 (vs. Tennessee, 11/21/15 – Pinkel's last home game).

— Kevin Fletcher (@accessfletch) November 9, 2018
The next coldest five:

32 – 12/6/08 (Big 12 champ. vs. Oklahoma in KC)
33 – 11/24/07 (Armageddon at Arrowhead)
35 – 11/27/04 at Iowa State
35 – 11/15/08 at Iowa State
35 – 11/20/10 at Iowa State

After UT '15, the next-coldest Mizzou home kickoff was 36 vs. KSU, 11/8/08

— Kevin Fletcher (@accessfletch) November 9, 2018
Fortunately for the Tigers, they play the Commodores at 11 a.m. Central time (on the SEC Network), since it's supposed to get windier as the night goes on.