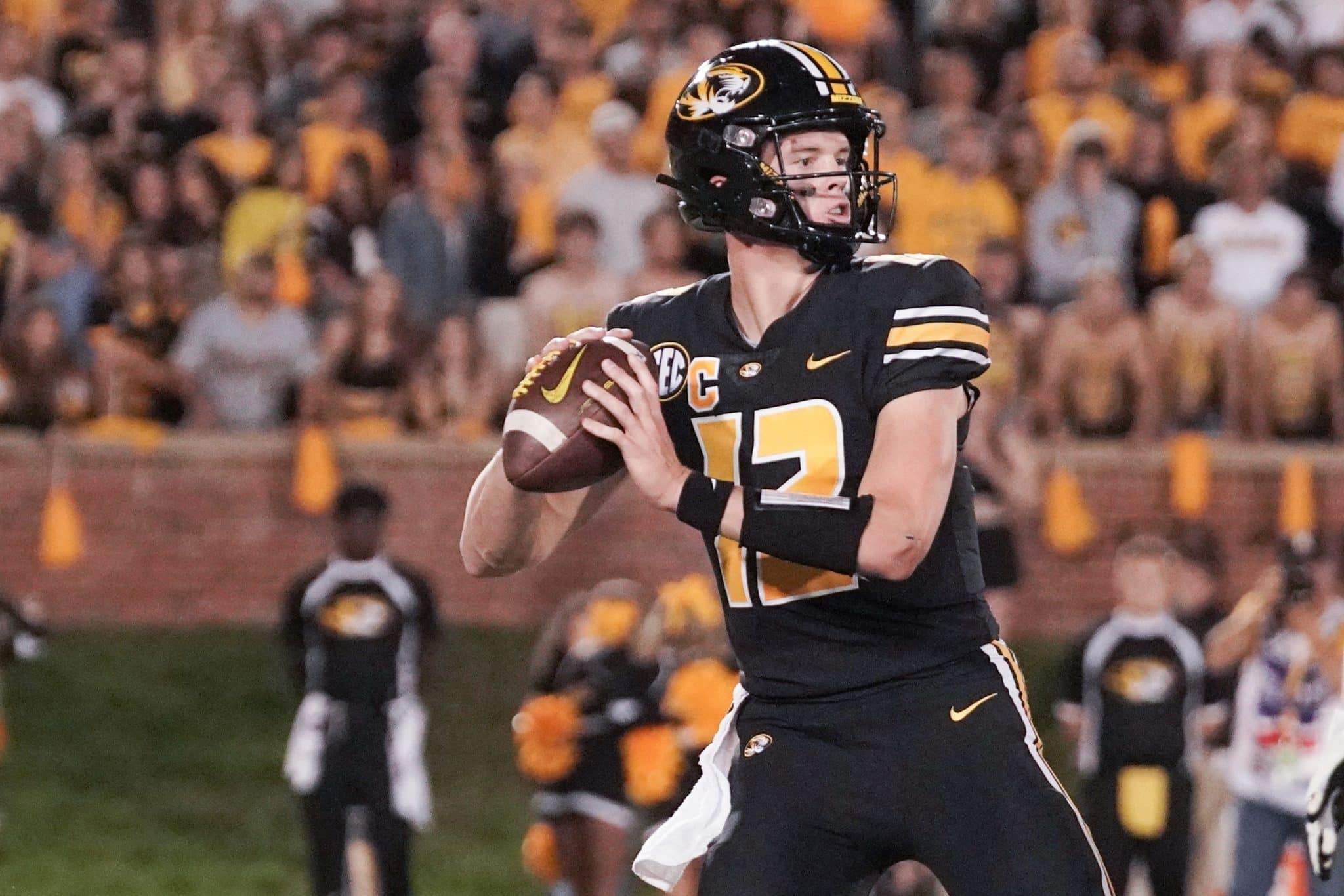 MIZZOU
Missouri football: 3 takeaways from the Tigers' near upset of Georgia
If anyone said they drew up Saturday night's matchup between Missouri and Georgia ending as closely as it did, they're probably a liar.
There were signs of room for improvement after the Tigers' 26-22 loss to the then-No. 1 Bulldogs, but more reason for optimism than anything else.
Here's a look into 3 takeaways from yet another narrow loss in conference play for Missouri:
1. The Tigers can hang but need to finish
The fact that Mizzou has given legitimate SEC opponents a hard time in contests the Tigers have been expected to lose is saying something in itself. It was one thing when it was a struggling Auburn team the week before, but it's another when it's the No. 1 team in the country that won a national title last season and is poised to do so again.
But, at the end of the day, a loss is a loss no matter how ugly or how close it ended up being, and Missouri sits at 0-2 in SEC play whether it was completely blown out or lost by a single point in the final seconds of the game.
Missouri held the lead in this game up until the 4th quarter, when Georgia finally pulled away for the win. The Tigers still need to find more explosiveness on offense but seem to have cleaned things up some since the total disaster that was Kansas State, and the defense has certainly proved time and again that it is legitimate and can play with the best of them.
2. Dominic Lovett continues to shine
There's been plenty of talk about former 5-star recruit Luther Burden at wide receiver, and he's proven early on that he's a versatile player who can get things done for the team even though his involvement and production have varied by the game. In the Georgia game, he caught 3 passes for 16 yards.
But there's no question that Lovett is WR1 and should be considered one of the best in the country even though he doesn't receive as much attention as he should. Lovett finished this game with 6 receptions for 84 yards, although Tyler Stephens was the only receiver to catch a touchdown.
Lovett has seen a rise in his play since he moved into the slot, though he showed throughout his high school career that he can also play on the outside. After an inconsistent 2021 season, Lovett has already piled up 460 receiving yards and 2 touchdowns, averaging 17 yards on his 27 catches. How he continues to build on this as Mizzou's biggest playmaker will be something to watch.
3. Brady Cook impresses
Cook has caught some criticism, and some were even wondering if there was a true controversy at the position circa the Kansas State period. Head coach Eli Drinkwitz made it well-known that that wasn't the case after the game, and the young signal-caller who has impressed with his legs and shown flashes as a passer continued to improve against the hardest competition to go up against in college football.
Cook finished 20-of-32 passing for 192 yards with 1 touchdown and not a single interception while looking Josh Allen-esque, meaning he looked fearless in the face of an ominous Georgia pass rush that has given many a quarterback some problems.
Cook did a better job than he's done at some points of seeing the field and utilizing some of his best talent to the team's advantage. As mentioned, this team needs to add some explosive plays offensively and perhaps could have come out on the right side of this game if it had done so. But this performance was undoubtedly a step in the right direction, and we can expect some of Cook's doubters to quiet down some.
"He's a really good athlete," Georgia head coach Kirby Smart said after the game. "… He's got the ability to run and do a lot of things in the pocket. … They already are a good running team, but when you add a quarterback who can run and throw the ball, it creates problems on 3rd down and in the red (zone)."
Quarterback controversy at Mizzou? Never heard of such a thing.