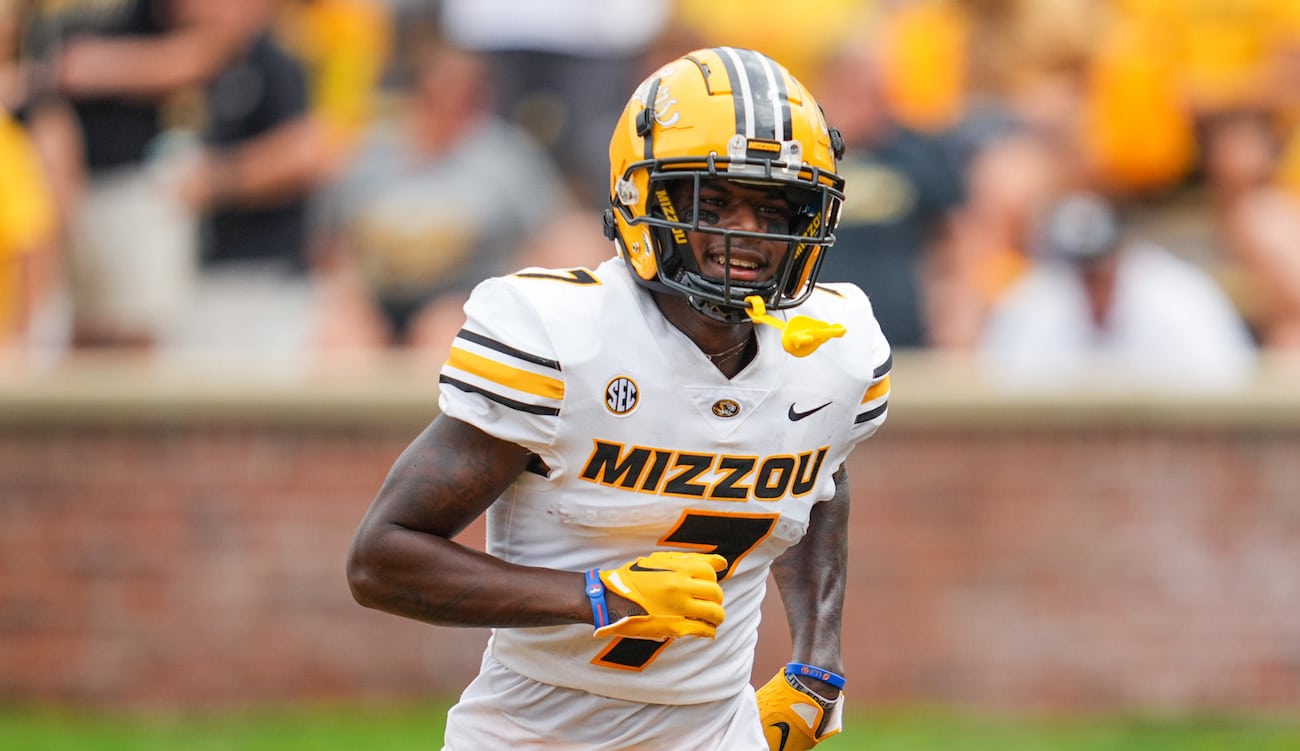 MIZZOU
Missouri football: How close are the Tigers to turning the corner?
It sounds odd to say about a team on a 2-game losing streak that both looked winnable.
There's no question Missouri gained national attention after nearly upsetting No. 1-ranked Georgia. Mizzou, a heavy, heavy underdog, led most of the game before Bulldogs rallied for a 26-22 victory. Mizzou contributed to the comeback, too, with mistakes in the final quarter and some questionable play-calling that head coach Eli Drinkwitz took the blame for in the postgame press conference.
Bottom line: 0-2 is 0-2 and that's where the Tigers are in SEC play. There's no other way to slice it and it doesn't matter how close and down to the wire the losses to Auburn and Georgia were.
Still, despite the disappointment, there were several signs of encouragement as the Tigers put the final preparations in place to play Florida on Saturday.
It seems as if the Tigers are on the verge of something special if they can just find a way to finish games. This team has been really just a couple of plays from 2 huge wins and gaining respect and recognition in a way that hasn't been seen in years.
It's easy to get the sense that Mizzou is better than its 2-3 record suggests, but it's going to take some tweaks that have shown the need to be made.
Offense has potential but needs more consistency
Quarterback Brady Cook has shown flashes that he's capable of making a difference in the SEC. Luther Burden is a 5-star talent who has shown the ability to play the traditional wide receiver role, line up in trick plays like the Wildcat and make some phenomenal plays on special teams. A sometimes inconsistent offensive line took a step in pass protection against the best team in the country. The ground game has shown it can roll with talented pieces like Nathaniel Peat. Dominic Lovett, who leads the SEC in catches (27) and yards (460) is one of the best wide receivers in the nation, yet we don't talk about him enough.
The theme? Mizzou has a lot of offensive talent, which makes the 40-12 no-show against Kansas State all the more puzzling. That comes down to some play-calling errors and some crucial, untimely mistakes by some of these players. If the O-line can continue to take a step, Cook can continue to develop and this team can simply become more steady, there is a lot of potential for something special to take place on this side of the ball and the Tigers have already shown flashes of it.
An underrated defense
Holding Georgia to 26 points was something of a statement and it's been the defense that has given Mizzou a chance in some of its tougher contests.
"We were hitting, we were physical, we forced turnovers, we were pressuring them," Drinkwitz said after the game. "Blake (Baker has) done an outstanding job. … Our defense responded well to his coaching and gave us a chance."
Between the second quarter and the third quarter, Georiga drove into the red zone 3 consecutive times and was held to a field goal each time. Georgia scored TDs on just 2 of its 5 red-zone trips. Georgia also scored 2 TDs in 5 red-zone trips against Alabama in the SEC title game and Michigan in the Playoff semifinal last year. So, yes, Mizzou's defense did its job, and then some.
This unit is something to continue to keep an eye on after it has shown it can hang with the best of them and has consistently been a bright spot over the first 5 games of the season.
Bottom line
Missouri has the talent and the makings of a team that can do well. That much is evident. But it comes down to not forcing the defense into situations where it is on the field all the time like it was against Kansas State and avoiding complete offensive disasters in which the team is playing far from complementary football. Play-calling must be adjusted in a way that keeps versatile threats like Burden involved with trick plays that so often work well and must be more aggressive with a team that seems to have played more "not to lose" than anything else over the past 2 games.