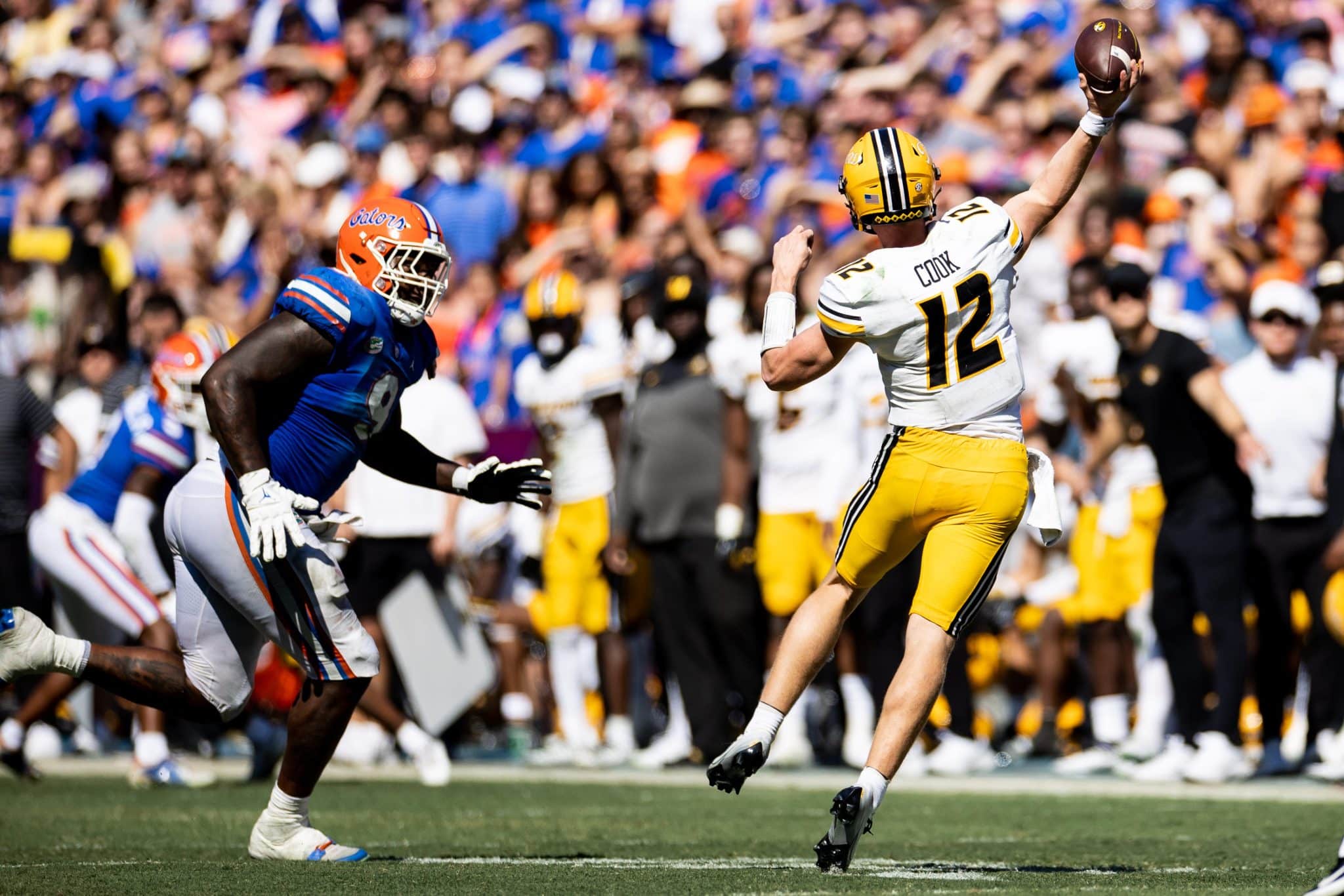 MIZZOU
Missouri football: Looking ahead at the frustrating midway point of the season
There's a lot to be optimistic about and a lot to be frustrated about if you're a Missouri fan at the midway point of the season. The Tigers have a 2-4 overall record and are 0-3 in SEC play.
But those numbers don't tell the story of just how close Mizzou has come to winning some big games. The Tigers are on a 3-game losing streak, falling in those contests by a combined 14 points. All of those games have been lost by 7 points or less, the most notable of which was the loss by just 4 points to Georgia — the top team in the nation — in a contest in which the Tigers held their own and could have come out with the win.
The issue in these games has come down to some combination of a lack of explosiveness on offense, playing conservative football — or it just being too little, too late.
To put it simply, Missouri seems to have the foundation of a team that can do big things and grow from the only status the Tigers have held in the SEC over recent years. But the play-calling has got to get better overall and the team needs to play full, consistent games.
It sounds basic, but it is something we have not seen much of this season.
After having a bye week, Mizzou is back in action this Saturday at home against Vanderbilt — the only team in the SEC East that is also still looking for its first SEC win. Also, like Mizzou, Vanderbilt is on a 3-game losing streak.
One thing that should bode well for the Tigers at first glance is that Vanderbilt's most recent opponent was Georgia on Saturday, and the Commodores were shut out 55-0, whereas Mizzou obviously played a much more competitive game against the Bulldogs. Between some of the bright spots Missouri showed there as well as its underrated defense, there is optimism that the Tigers should be able to get the upper hand and come out on the right side against Vanderbilt.
After Vandy, the remainder of Missouri's schedule includes South Carolina, Kentucky, Tennessee, New Mexico State and Arkansas, in that order. At 1st glance, South Carolina and Arkansas stand out as 50/50 games while Kentucky and Tennessee look like probable losses. Barring something shocking, New Mexico State should be an easy victory as games like Louisiana Tech were.
The then-No. 22 Wildcats found their footing on Saturday night with a 27-17 win over then-16th-ranked Mississippi State, and Tennessee might very well be the best team in the nation after kicking Alabama out of the Top 5 in the rankings for the 1st time in several years with a 52-49 victory over the Crimson Tide on Saturday at Neyland Stadium.
Call it a rebuilding year if you want to, but 1 thing that has come to light in 2022 is that Mizzou has some good pieces and a decent ceiling but still needs time to put it all together with some tweaks and an offense that simply does not match its defense in the majority of games.
There have also been inconsistencies in which Mizzou has called trick plays, utilizing the talent of a versatile player like Luther Burden in ways that work, only to completely deviate from them in games like the complete collapse against Kansas State that resulted in a 40-12 loss. And then there was the missed field goal against Auburn at a moment Mizzou could have taken a more aggressive approach and just gone for the touchdown, and the Tigers instead paid the price in overtime.
With a defense that ranks 23rd in the nation in total defense, allowing 5.19 yards per play and keeping Missouri in the mix on several occasions, there are reasons to believe things are looking up. The key here is just doing enough to where the unit is not constantly on the field. The Tigers rank just 82nd in the nation — among some of the worst of teams — in total offense with an average of 5.53 yards per play and 374.2 yards of total offense per game.
To make an educated guess based on the way things have played out for Missouri, the most reasonable final record to predict for the Tigers is somewhere in the ballpark of 4-7, as "so close yet so far away" seems to be the theme for this team.