MIZZOU
Missouri senator fires back at NCAA following its decision to uphold Tigers' postseason ban
The NCAA's decision to uphold its postseason ban for Missouri this season has likely upset many around the program, including fans of the Tigers.
Missouri state senator Caleb Rowden is included in that group. And he decided to make his opinion known to the NCAA.
Shortly after the NCAA's decision was announced on Tuesday, Rowden took to Twitter to share a letter he is sending to the NCAA. Here's the full letter courtesy of Rowden's tweet: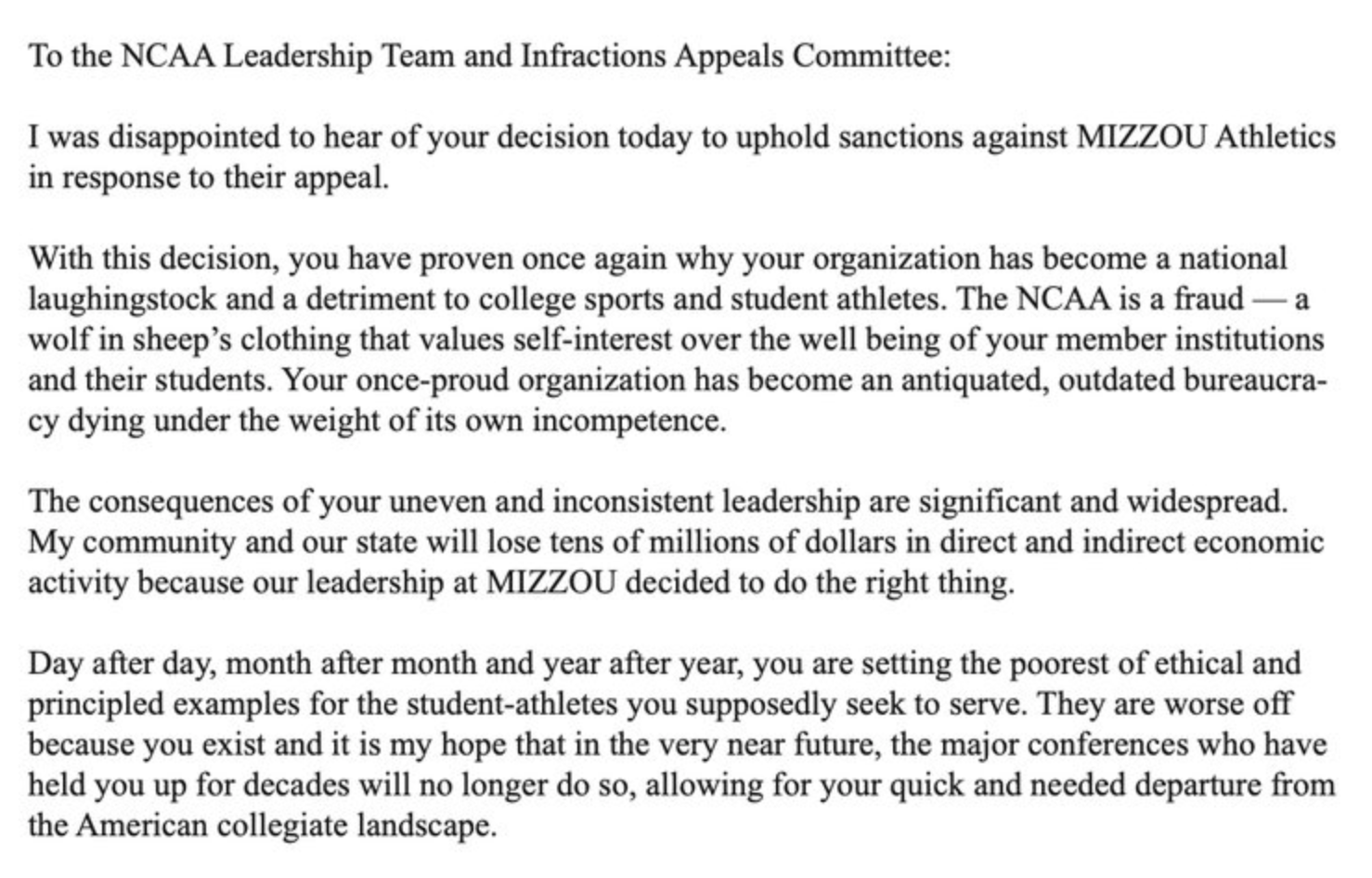 Rowden represents the 19th Senate District, which includes Boone County, where the University of Missouri is located.
The Tigers were supposed to be playing for the chance to secure bowl eligibility this weekend, but that's no longer the case. They'll end their season with a matchup against Arkansas on Friday at 2:30 p.m. ET on CBS.