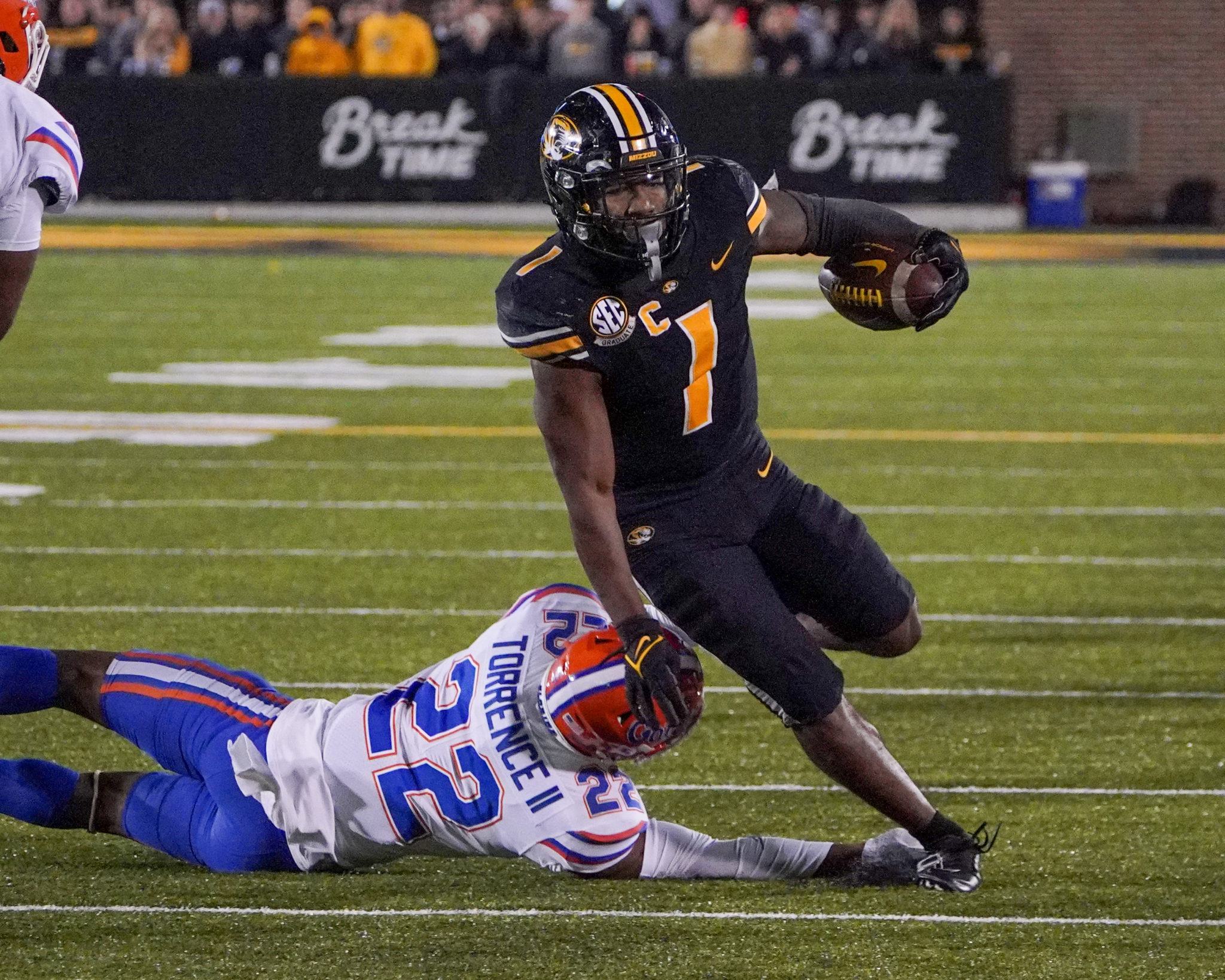 MIZZOU
Mizzou football: 5 things the Tigers need to do to beat Arkansas
Welcome to Rivalry Week. Mizzou's game against Arkansas is even more important now because both teams are trying to position themselves for a better bowl game.
Missouri has won 5 straight, but this may be Arkansas' best team during the run, and they might have the advantage Saturday.
So what does Missouri need to do to continue the streak and win this border war? Let's look at what it will take to stop the Hogs.
Stop KJ Jefferson
Jefferson had a big day against an Alabama defense that ranks No. 9 nationally in yards allowed. Jefferson threw for 326 yards and 3 touchdowns. Jefferson is not exactly known for his passing ability, but when he needs to, he can spin it.
He can also run it too. He has rushed for 50 or more yards 5 times already this season. Twenty-five of his rushes have gained at least 10 yards. He's tied for 8th in the SEC in that department. (Mizzou's Tyler Badie leads the SEC with 38 such carries.)
Keep Treylon Burks in check
One of the major reasons Jefferson had such a big game was because of Burks, who had a huge game also against the Tide.
Burks was a menace all afternoon and torched the Alabama secondary for 176 yards and 2 touchdowns, all of this while he was injured. Late in the game, he was obliterated by Will Anderson during an onside kick and had to be helped off. Sam Pittman said he expects his star receiver to be ready to go against Mizzou.
The Tigers likely will need to provide safety help over the top to double-team Burks, who has topped 100 yards receiving 5 times this season.
Mizzou has to be willing to take the chance and let someone else try to beat them.
Continue to rely on Tyler Badie
Badie has been the workhorse the past few weeks and that should continue.
He struggled in the first half against Florida, rushing for only 19 yards, but as the game went on, he only got better, eventually ending up with 146 yards and a touchdown.
Badie leads the SEC with 1,385 rushing yards. He needs 194 more to break Devin West's single-season school record.
The Hogs have a decent defense. Coming into the Alabama game, they were ranked 37th in the country in total defense. But Bama running back Brian Robinson ran for 122 yards, which is good news for Badie.
Even if Badie were to struggle in the first half as he did against the Gators, the offense needs to continue to go to him and wear the Hogs down as they did with the Gators.
Don't make stupid mistakes
One of the biggest reasons Mizzou beat Florida was it protected the football.
Alabama, meanwhile, committed enough mistakes that allowed Arkansas to stay in its game.
The Tide fumbled while driving for a touchdown that might have sealed the game early and they also were not prepared for the fake field goal, which resulted in a touchdown pass.
Turnovers have been the Tigers' Achilles' heel all season. Against Florida, they didn't commit any.
Play smart and keep the mistakes, if you have any, to a minimum and that should give the Tigers a good chance to win.
Open up the offense more
Like everyone else, coach Eli Drinkwitz noticed how Alabama quarterback Bryce Young lit up the Hogs secondary to the tune of 559 yards and 5 touchdowns. Young set Alabama's single-game record for yards in a game.
So the question for Coach Drink is: Do you try to do the same with his quarterback Connor Bazelak? You almost think he would have to try. Not saying that Bazelak will have the same stats as Young, but even the threat of Bazelak making a few plays down the field needs to be on the table.
If he can do that, it could open up the running game for Badie, which is what Mizzou wants to do.