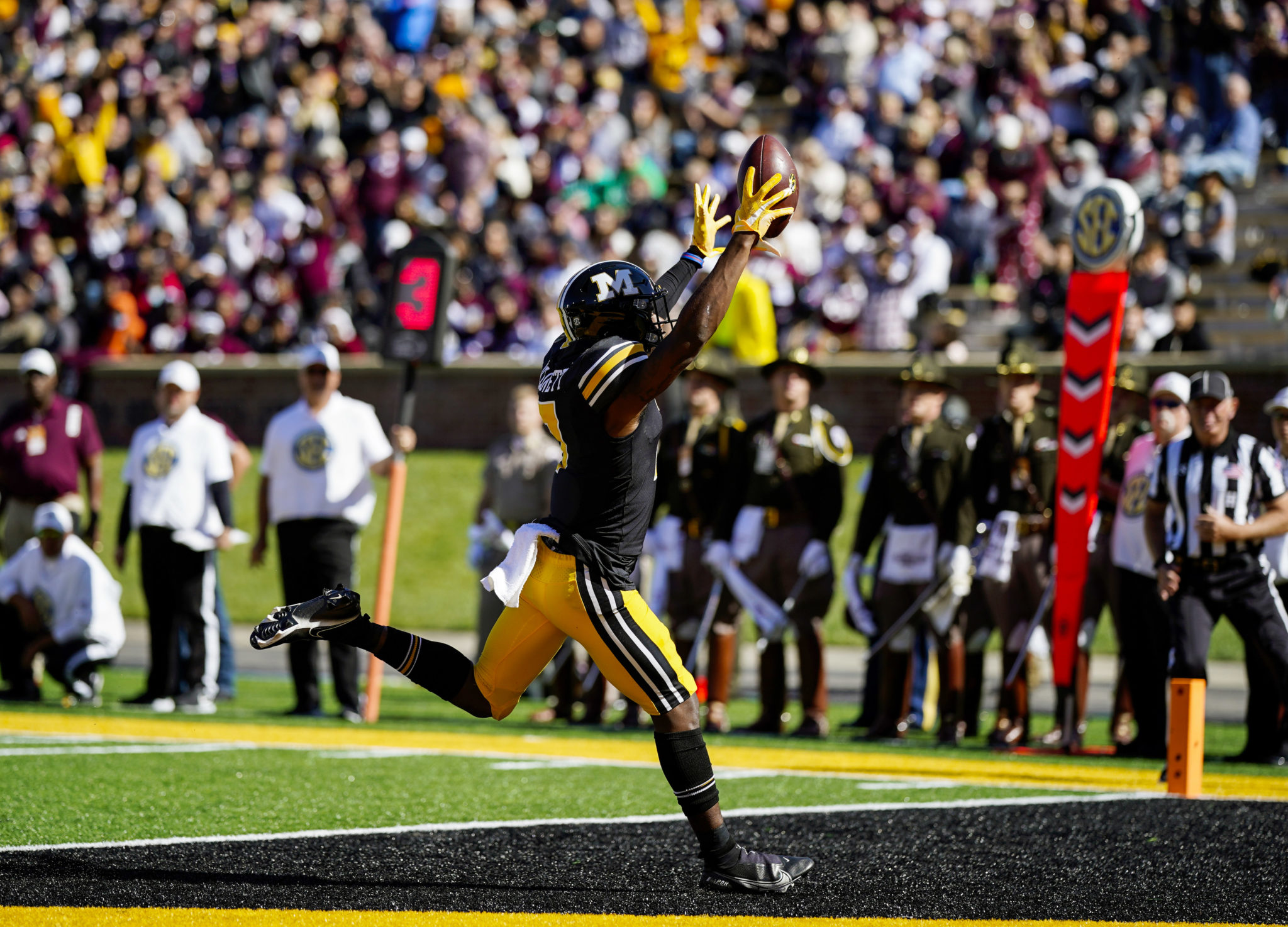 MIZZOU
Mizzou football: Why beating Vandy won't be easy
Conventional wisdom says that Missouri should have an easy time with Vanderbilt, but as we have seen during the season, nothing comes easy to this team.
Mizzou is still struggling with certain aspects of their game that Vandy could exploit Saturday.
Let's start with the obvious … stopping the run. Everyone who has played the Tigers has had a field day running the football against them.
It looks like a typo, but it's not: Missouri is allowing 287.57 rushing yards per game.
Even Texas A&M, which had struggled this season running the ball barely threw it against Mizzou, still won by 3 touchdowns because it ran for 283 yards.
Vandy running back Rocko Griffin only has 296 yards rushing and 2 touchdowns, which leads his team but you better believe that the Vandy coaching staff knows very well that the weak spot on this team is stopping the run and they will take full advantage of it. The good news is that Vandy's offense is terrible.
They are dead last in the SEC in total offense averaging about 13 points a game and 291 yards per game. The Mizzou defense should be able to take advantage of this but again this all depends on if they can stop the run.
And that's big if. Although they haven't won an SEC game either like Mizzou, Vandy is a pesky team and if they stick around, they can make another team's life miserable, just ask South Carolina.
The Gamecocks needed a last-second touchdown with a backup quarterback to take down the Commodores.
This is also the Dores best chance to get their first SEC win of the season as well, so you know they are going to be excited and ready too.
As we all know, Missouri has the weapons on offense to take care of business if they don't make mistakes. Connor Bazelak and Tyler Badie have to take advantage of the opportunities given to them. Badie is quickly closing in on 1,000 yards. He is averaging 105 yards per game through the first 7 games, giving him 735.
Vanderbilt's defense, like their offense, is terrible. They are only slightly ahead of Missouri in total defense in the country at No. 120 (Mizzou's defense is at No. 126). As long as Bazelak avoids turnovers, Mizzou should reach or exceed its scoring average of 34.4 points.
Or better yet, give the ball to his Badie and let him handle the rest.
Vandy gives up 6.5 yards per play, so handing the ball off to Badie will either give Mizzou a first down or get them close enough to it to where they don't have to depend on Bazelak's arm on 2nd or 3rd down.
Vanderbilt is not a great team, however, they are a feisty team. They know how to stick around in games and they know as well as Missouri this might be their only chance to get their only SEC victory this year.
Strange losses defined the Barry Odom era. Losing this game is not something Eli Drinkwitz wants on his résumé.
Mizzou has the talent and the tools, now they just need to take care of business Saturday.