MIZZOU
Mizzou lands commitment from 2019 offensive lineman out of St. Louis
The Missouri Tigers are off to a slow start during the 2020 recruiting cycle, but they did get some good news on Wednesday night.
That's because coach Barry Odom's efforts in St. Louis continue to pay off, as a 3-star offensive tackle from the area committed to the Tigers.
As you can see below, Mitchell Walters announced via Twitter that he'd be heading to Columbia for his college football career:
https://twitter.com/Mitch_Walters76/status/1131375478147899394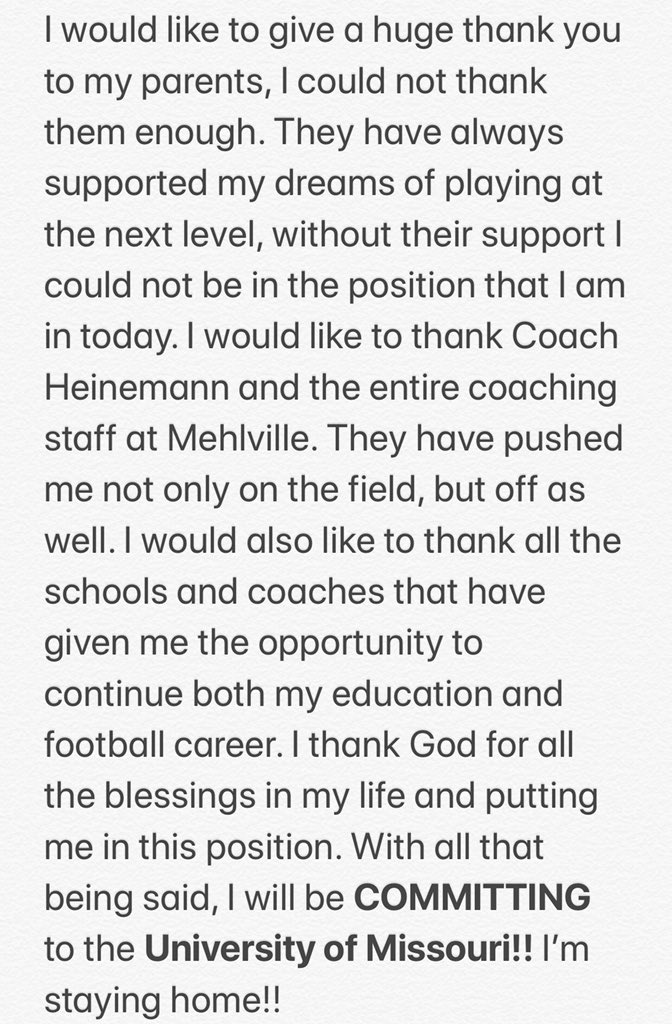 Per the 247Sports composite, Walters is the No. 87 offensive tackle in the class of 2020 and the No. 20 overall recruit from the state of Missouri.
The Tigers now have four players in their 2020 recruiting class, which currently ranks No. 52 in the nation and No. 13 in the SEC, per 247Sports.
Below, check out some of Walters' junior-year highlights, courtesy of Hudl: