MIZZOU
Mizzou lands commitment from 4-star running back out of Knoxville
The Missouri Tigers are off to a slow start in the 2020 recruiting class, but that isn't a huge surprise given how they've fared over the past few seasons.
However, on Tuesday, they landed a huge piece for their class, going into Knoxville to land 4-star all-purpose back Elijah Young out of South-Doyle High School.
As you can see below, Young announced via Twitter that he'd be heading to Columbia to play for the Tigers in 2020 and beyond: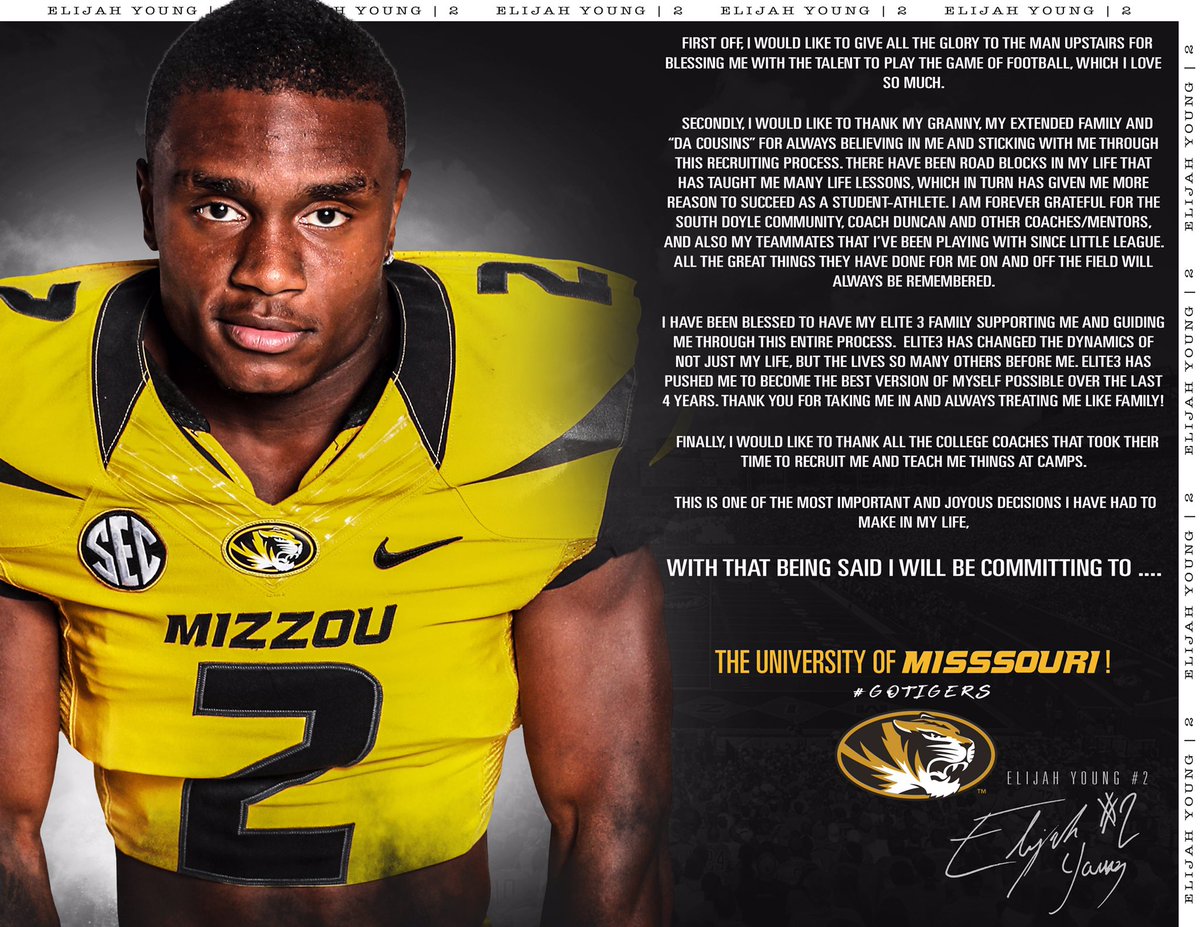 Per the 247Sports rankings, Young is the No. 7 all-purpose back in the class of 2020 and the No. 10 overall recruit from the state of Tennessee.
The Tigers now have nine players in their 2020 recruiting class, which ranked No. 43 in the nation and No. 14 in the SEC prior to Young's commitment, according to 247Sports.
Below, check out some of Young's high school highlights, courtesy of Hudl: