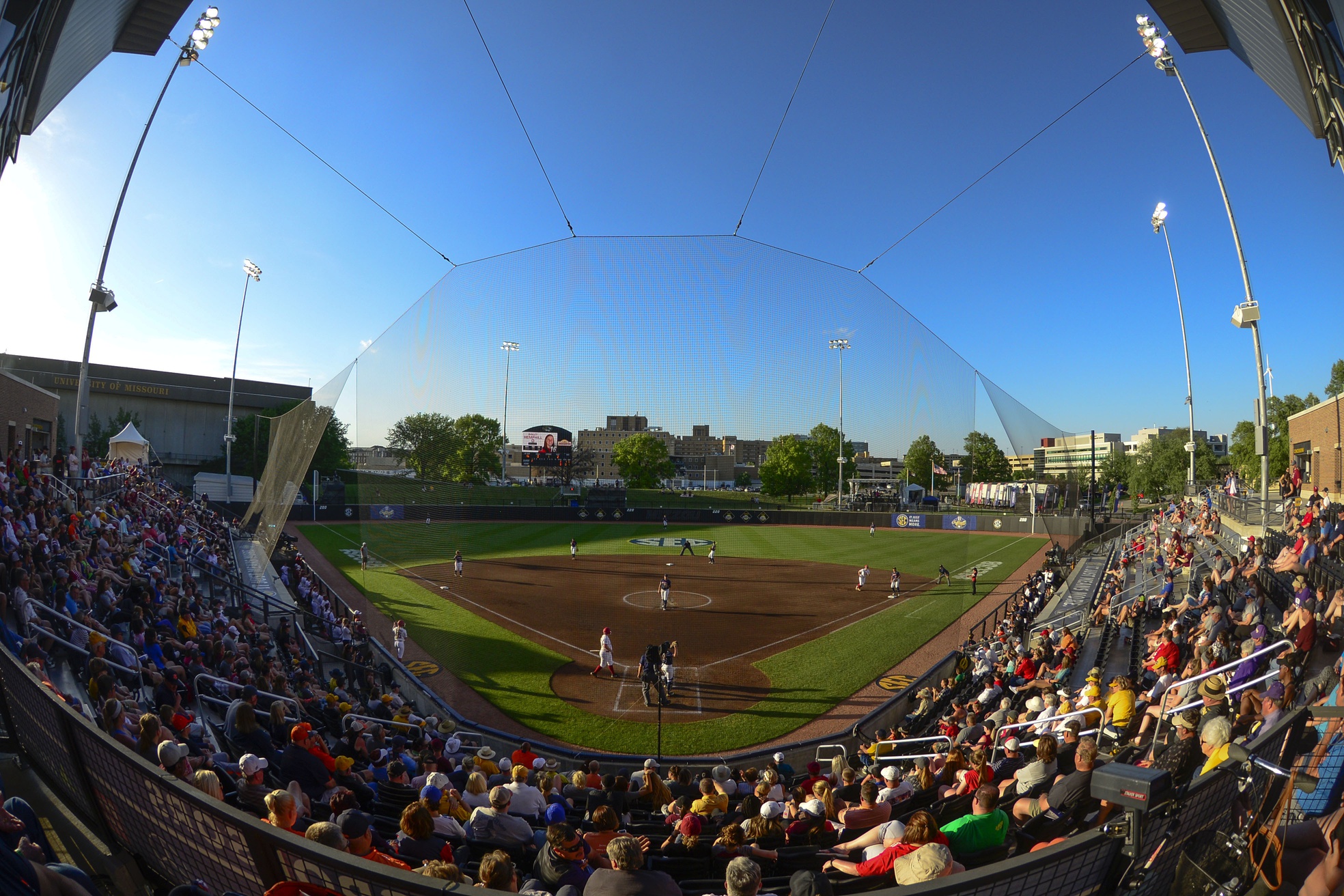 SOFTBALL
SEC Softball Tournament Schedule 2022: Results, scores, bracket, standings (Updated May 11, 2022)
The SEC Softball Tournament schedule started on Tuesday, but Wednesday's slate is much more packed with first-round action. Eight total teams are in action on Wednesday in Gainesville, Florida.
Arkansas won the SEC regular season championship — the first outright title in program history. The Razorbacks secured a first-round bye and will face the winner of 8 Ole Miss and 9 Georgia.
Montana Fouts helped lead Alabama to the second overall seed in the SEC Tournament, as the Tide finished a spot behind the Razorbacks in the regular season. Alabama, like Arkansas, has a first-round bye and awaits the winner of 7 Missouri and 10 Auburn.
Tennessee and Kentucky also secured first-round byes in the SEC Softball Tournament. The 4 teams won't play until Thursday in the quarterfinals.
The SEC Softball Tournament Championship Game will be played Saturday, May 14, at 5 p.m. ET.
Where we currently stand
The tournament got underway on Tuesday with No. 12 Texas A&M taking down No. 13 South Carolina 5-3 in first-round action.
The first round will continue Wednesday with 4 games on the schedule.
SEC Softball Tournament 2022 Schedule & Results
Tuesday, May 10, 2022
No. 12 Texas A&M 5, No. 13 South Carolina 3
Wednesday, May 11, 2022
No. 11 Mississippi State vs. No. 6 LSU, 12 p.m. ET, SEC Network
No. 10 Auburn vs. No. 7 Missouri, 2:30 p.m. ET, SEC Network
No. 5 Florida vs. No. 12 Texas A&M, 5 p.m. ET, SEC Network
No. 9 Georgia vs. No. 8 Ole Miss, 7:30 p.m. ET, SEC Network
SEC Softball Tournament 2022 Bracket
Thirteen SEC teams began the tournament. Please note that Vanderbilt doesn't have a women's softball program. South Carolina was eliminated on Tuesday night. The updated SEC Softball Tournament Bracket is below:
SEC Softball Tournament History
Who are the previous SEC Tournament Champions in recent years? Here are a list of the recent winners of the annual softball tournament:
2021: Alabama Crimson Tide
2020: No tournament because of COVID-19
2019: Florida Gators
2018: Florida Gators
2017: Ole Miss Rebels
2016: Auburn Tigers
2015: Auburn Tigers
2014: Georgia Bulldogs
2013: Florida Gators
2012: Alabama Crimson Tide
2011: Tennessee Volunteers
2010: Alabama Crimson Tide
2009: Florida Gators
2008: Florida Gators
2007: LSU Tigers
2006: Tennessee Volunteers
2005: Alabama Crimson Tide
2004: LSU Tigers
2003: Alabama Crimson Tide
2002: LSU Tigers
2001: LSU Tigers
2000: South Carolina Gamecocks