Heading into the season, many expected the Ole Miss Rebels to finish either last in the SEC or second-to-last.
That wasn't a knock on first-year Ole Miss coach Kermit Davis, but rather an assessment of a roster that doesn't include much in the way of post play. Instead, Davis led the Rebels to 20 wins, and on Tuesday, he was named the SEC's Coach of the Year by his colleagues and also by the AP.
After learning of his award, Davis issued a statement, thanking Ole Miss AD Ross Bjork for taking a chance on him and also his assistants and players for making the award possible:
A message from YOUR head coach, the @SEC Coach of the Year@RebelCoachDavis pic.twitter.com/4amaBWAr8i

— Ole Miss Basketball (@OleMissMBB) March 12, 2019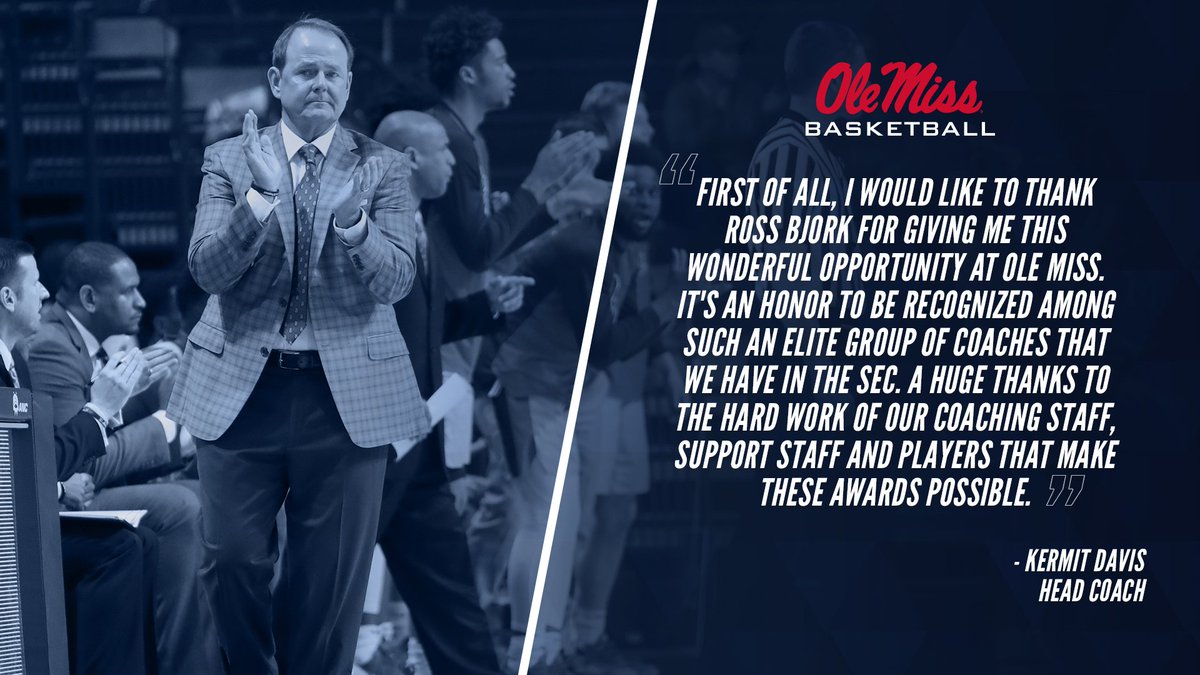 The Rebels are the No. 7 seed in the SEC Tournament this week. Their first game is against No. 10 seed Alabama.
Ole Miss will also likely make it to the NCAA Tournament, so there's plenty of basketball left to be played for the Rebels.