OLE MISS
LOOK: Ole Miss has officially posted its opening for the head coaching job
Ole Miss has officially put up a job posting for its next head football coach.
The job was posted on Saturday, and according to the description, Ole Miss is looking for someone with a bachelor's degree and at least three years of coaching experience at a competitive level.
Ole Miss has also listed the working hours for the job as Monday-Friday with some evenings and holidays required. That seems strange for a college football head coach, but it certainly seems like interim head coach Matt Luke and the Rebels have taken a number of Saturdays off this fall.
Here is a screenshot of the job posting on Ole Miss' website: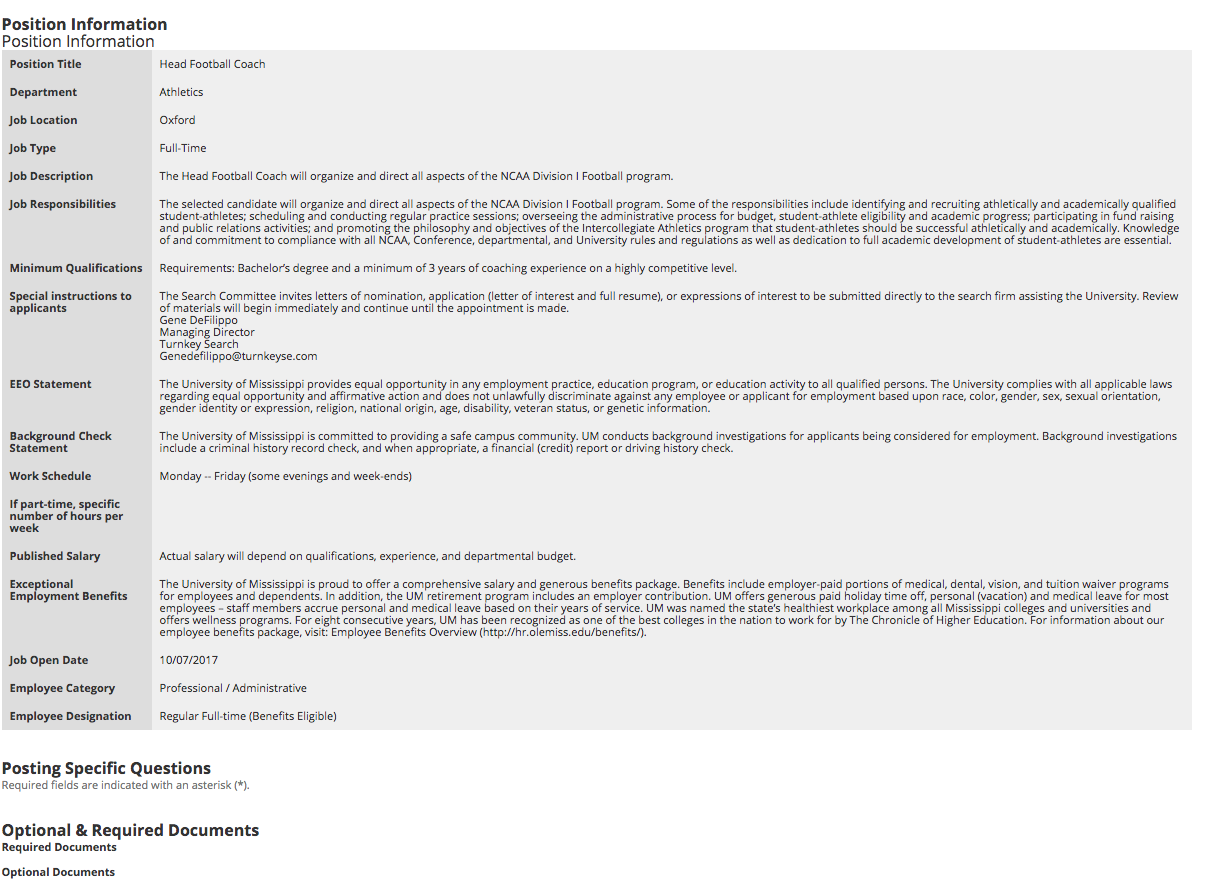 You can also check out the job posting here.