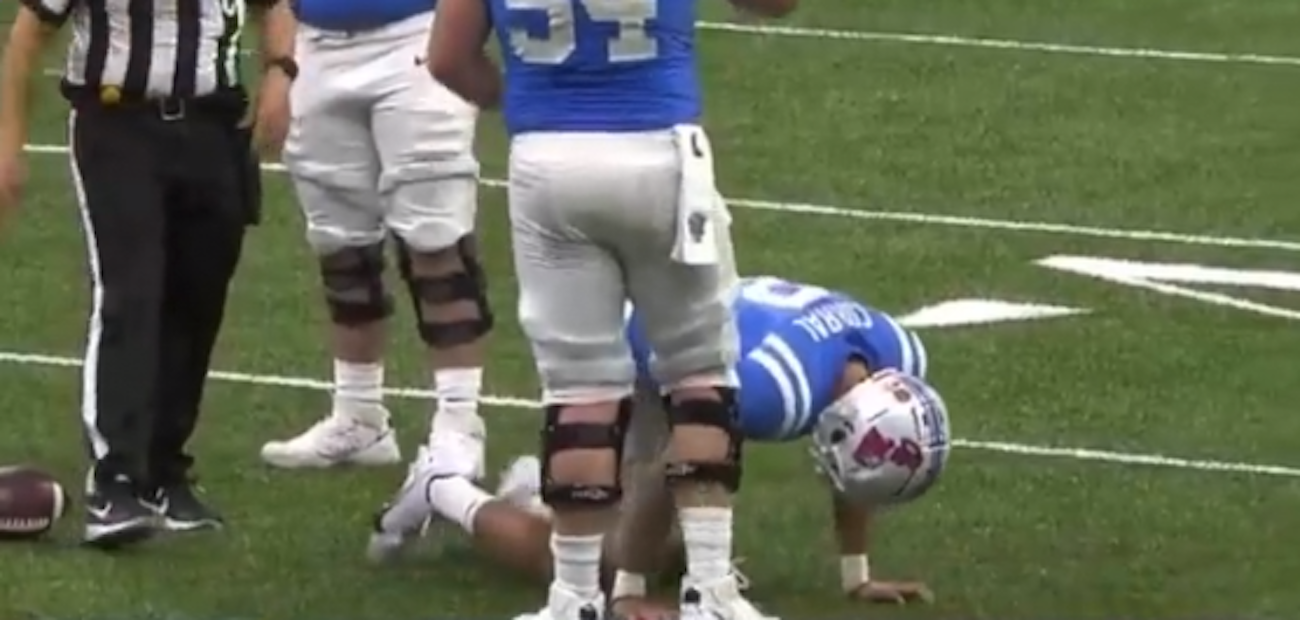 OLE MISS
Matt Corral suffers lower leg injury during Sugar Bowl vs. Baylor, carted to locker room
Matt Corral showed plenty of grit to lead Ole Miss in the Sugar Bowl, and aside from an early interception, he looked strong, and even showed off his patented scrambling ability with 7 carries for 17 yards.
But with 2:13 left in the first quarter, Corral suffered what appeared to be a right ankle injury and was helped off the field. It came after an earlier ankle injury against Auburn when he was carted off the field. He was 2-for-6 passing for 10 yards against Baylor on Saturday.
Corral made headlines earlier when he announced that he wouldn't opt out of the Sugar Bowl as he prepares for the NFL Draft.
Ole Miss attempted a 49-yard field goal, but it sailed wide right after Corral's injury.
Matt Corral has left the field in a lot of pain after this play. Praying for him 🙏#Baylor #Bears #SicEm #BUncommon #OleMiss #Rebels #HottyToddy #SugarBowl #CollegeFootball #BowlSeason pic.twitter.com/Be3NM9i33r

— Mr Matthew CFB (@MrMatthewCFB) January 2, 2022