OLE MISS
Matt Luke loves him some linemen: Caleb Etienne pledges to Rebs, giving Ole Miss 6 OL commits
At this point, you don't have to be a recruiting expert to understand where Matt Luke is concentrating much of his efforts for the 2019 recruiting cycle — he wants linemen and lots of them. The former Ole Miss offensive lineman has just landed his sixth commitment on the OL with the latest addition coming from New Orleans native Caleb Etienne.
The 6-foot-6, 306-pound Etienne commits to Ole Miss over scholarship offers from Tennessee, Kansas, Oregon State, Louisiana Tech and Louisiana-Lafayette. 247Sports Composite Rankings list Etienne as a three-star prospect and the No. 29 offensive guard recruit in the nation for the 2019 recruiting cycle. Of the six offensive linemen now committed to Ole Miss, five of them are listed at 6-foot-4 or taller.
Ole Miss now holds commitments from 20 prospects following Etienne's pledge. The Rebels currently have the No. 14-ranked recruiting class in the nation and the 6th best from the SEC.
Here is the message Etienne posted publicly announcing his commitment to Ole Miss: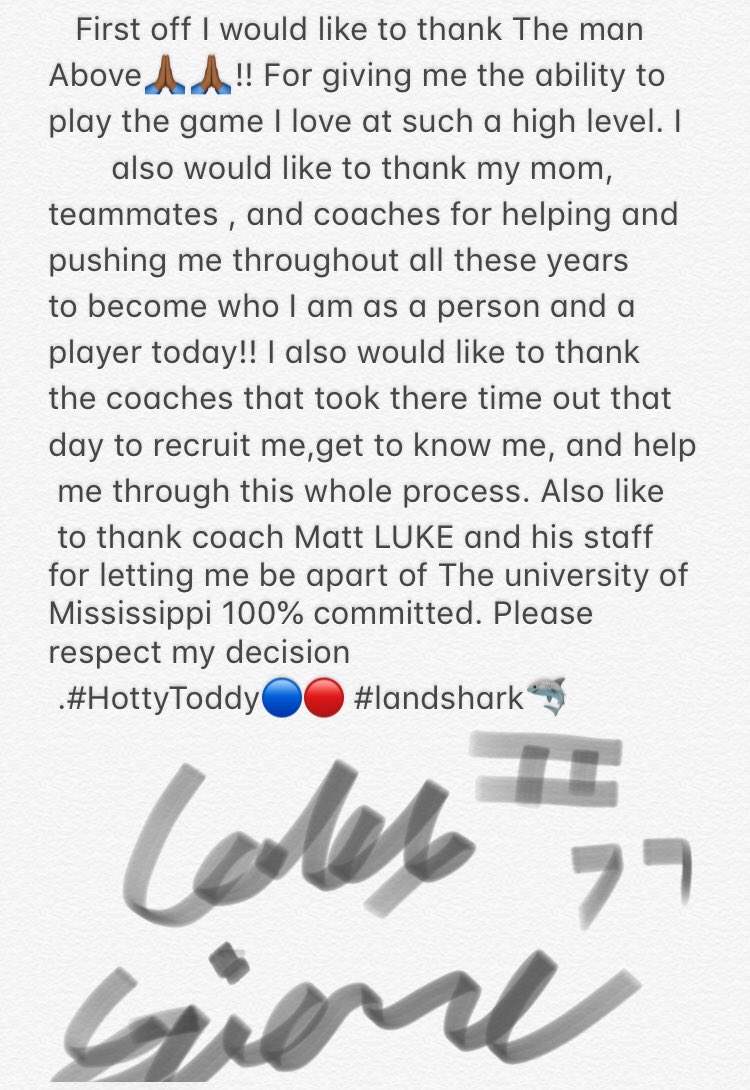 https://twitter.com/BIG_CALEB77/status/1012016199545360384